Careers
The Workshop
We know what it means to be engaged in a critical practice; it's being aware of global issues that affect the built environment, if not the earth and entire human race. We are always on the lookout for talented individuals who share our values and display courage in pursuing work that fulfills their professional convictions. Join us in our mission!
We offer a collaborative design environment, lifelong learning opportunities and great benefits. We encourage all interested professionals to apply, regardless of the positions listed.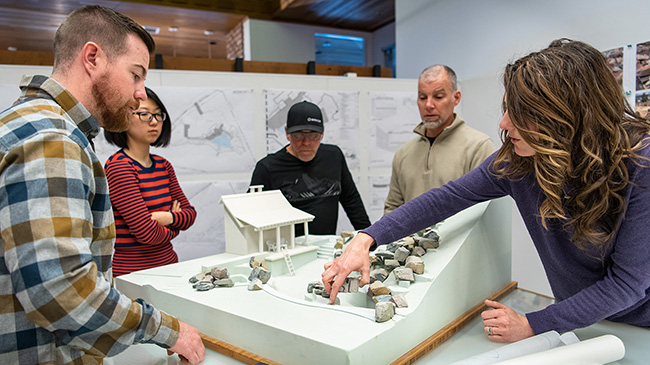 Opportunities
Professionals
We are dedicated to training the next generation of designers and planners in an encouraging and supportive work environment. We offer benefits such as graduate school assistance, retirement planning, flex time, a volunteer match program, transportation allowances and an employee wellness program.
Students
To further our commitment to training designers, Design Workshop hosts internship programs for students in landscape architecture, urban design, planning and other related professions throughout the year. These internships give people the opportunity to see the inner workings of a creative business environment as they prepare for life after school.
Please visit our employment opportunities page to review current openings and to apply.