News Release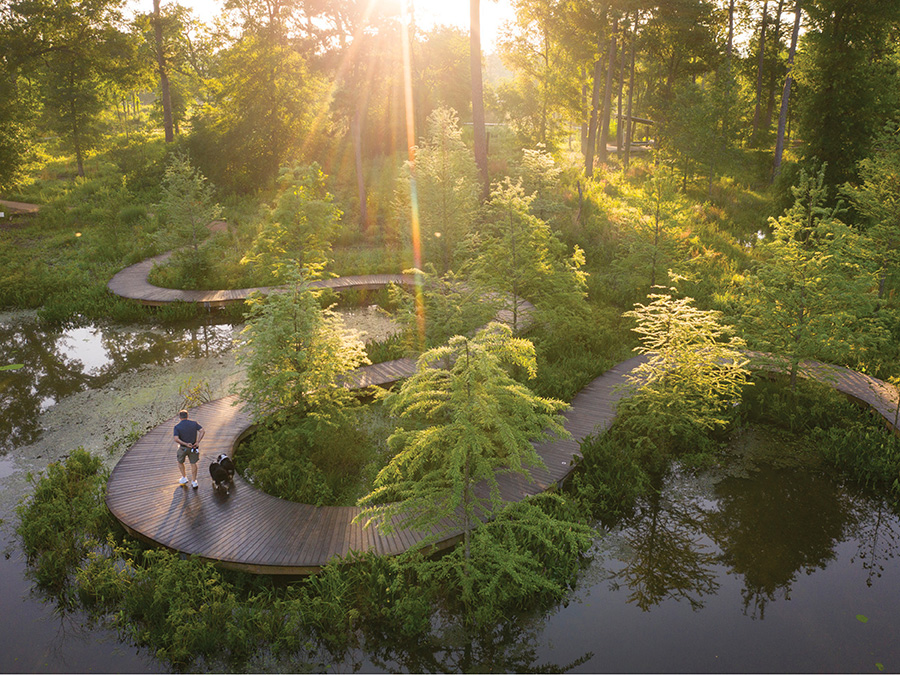 Design Workshop Receives Best of Practice Award from The Architect's Newspaper
Design Workshop, an international landscape architecture, planning and urban design firm, is pleased to announce that it has been selected as the winner of the Landscape Architect - Southwest category in The Architect's Newspaper (AN) 2023 Best of Practice Awards. AN's third annual Best of Practice Awards recognizes companies in the architecture, engineering and construction industry for excellence across many areas of their business from office culture, inclusivity and sustainability efforts to technological innovation, social engagement and employee well-being.
"Our company name, Design Workshop, was chosen because it embodies the spirit of collaboration as a culture and in practice. 'The workshop' is about leaning in and being a part of something bigger," shares Becky Zimmermann, CEO at Design Workshop. "We rally around our creative approach, a progressive methodology known as DW Legacy Design®, that is devoted to pursuing, designing and executing projects that will leave a legacy for future generations. To be recognized by The Architect's Newspaper for our commitment to it is an honor."
A jury of leading practitioners and educators from across the country selected winners for their innovative design processes used to shape the built environment. The esteemed team included: Paolo Aguirre, Founder, Borderless; Andrew Bernheimer, Principal, Bernheimer Architecture; Tom S. Chung, Principal, Bernheimer Architecture; Robert Hale, Creative Director, RIOS; Mikyoung Kim, Principal, Mikyoung Kim Design; Jess Myers, Assistant Professor, Syracuse University; and Jake Murphy, Executive Editor, The Architect's Newspaper.
More information about the AN's Best of Practice awards
About The Architect's Newspaper
The Architect's Newspaper serves up news and inside reports to a niche community of architects, designers, engineers, landscape architects, lighting designers, interior designers, academics, developers, contractors, and other parties interested in the built urban environment. The Architect's Newspaper delivers quality news and cultural reporting through print, web, newsletter, or Twitter—all the news you want, in all the ways you want to get it.