News Release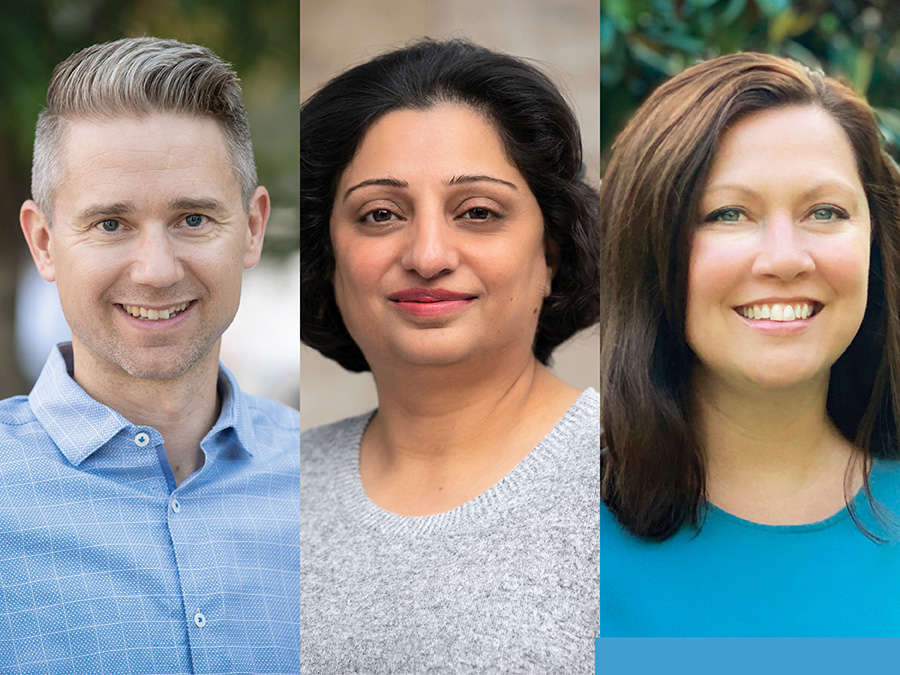 Design Workshop's Robb Berg, Emily McCoy, and Manisha Kaul Elected to American Society of Landscape Architects Council of Fellows
Design Workshop is pleased to announce Robb Berg, Emily McCoy and Manisha Kaul have been elected by The American Society of Landscape Architects (ASLA) as three of 48 ASLA Fellows. ASLA Fellows are recognized for their exceptional contributions to the landscape architecture profession and society at large. Election to the ASLA Council of Fellows is among the highest honors the ASLA bestows on members and is based on their works, leadership/management, knowledge and service. ASLA Fellows will be elevated at the 2023 Conference on Landscape Architecture, which will be held in Minneapolis, October 27-30, 2023.
"We are extremely proud of Robb, Emily and Manisha being elected to ASLA's Council of Fellows," said Becky Zimmermann, CEO of Design Workshop. "They are exceptional, talented leaders who are committed to leading the profession and bringing innovation to each project in which they are involved."
Berg is president of Design Workshop, and is known for the high value he places on individuals and teams. From partnerships with communities and clients, to collaboration with design teams, to mentorship of young professionals, Berg leads through respect and trust. He optimizes teamwork, keeping a focus on the distinct needs and opportunities of each project. His two decades in planning and design have given him a deep appreciation of the science and art of the built environment, and a dedication to environmental stewardship and resiliency.
As a landscape architect, educator and ecologist, McCoy approaches every project as an opportunity to celebrate the intersection of natural and cultural narratives of place through design. Her professional practice and research spans internationally, leading conversations within the design and planning communities on maximizing landscape performance to perform social and environmental services. Throughout her career, she has worked on a wide range of award-winning projects across the world that are models for integrating environmental, social and economic sustainability.
Kaul is deeply passionate about creating synergies in the public realm through an equitable, resilient and regenerative approach to design. Creatively using the site and its environs, she has successfully guided federal, public and institutional clients through complex planning and innovative site design projects. Educated as an architect and a landscape architect, recipient of a gold medal in India and a creative achievement award in landscape architecture at Pennsylvania State University, Kaul's career of over 20 years includes projects in the United States, Middle East, Africa and India.
Learn more about the ASLA Council of Fellows, and read Fellow biographies here.