Parks/Open Space
Mary Elizabeth Branch Park
Austin, Texas
Designing a 'park for all' is a bold mission, but it resonates with the values of the park's namesake, Mary Elizabeth Branch, who was at the forefront of bringing greater equity to Austin's educational system. Today, the goals of equity and inclusivity play a key role in the overall site design of Branch Park.
Located on the site of Austin's former airport, in the heart of the Mueller Town Center District, this 3.4-acre former runway - once barren, industrial land - is now bustling with trees, plants, people and dogs.
Surrounded by a variety of uses --from single family to multifamily residential, office and retail – the park is situated as a natural convergence of the diverse areas within the overall development and is a hub of local residents and visitors from around the city. The challenge was to create an authentic place that felt comfortable for a range of user groups and a program that resonates with visitors. And so, the social and land use context of the site were the main drivers of the park design, the entire park structure and program mix.
Design Workshop designed the park to include an interactive water feature, a large pavilion, an open lawn and garden spaces throughout. The park celebrates the aeronautical past, honors a prominent figure from Austin's history and serves as the gathering space for visitors, employees and residents alike. Of particular note, the park is also SITES certified, which greatly influenced the design, from sourcing materials to hiring labor and ongoing maintenance.
Services Provided: Master Planning, Construction Observation, Signage & Wayfinding, Park Planning, Landscape Architecture, Cost Estimation, Public Facilitation & Outreach, Permitting
Client
Catellus Development Corporation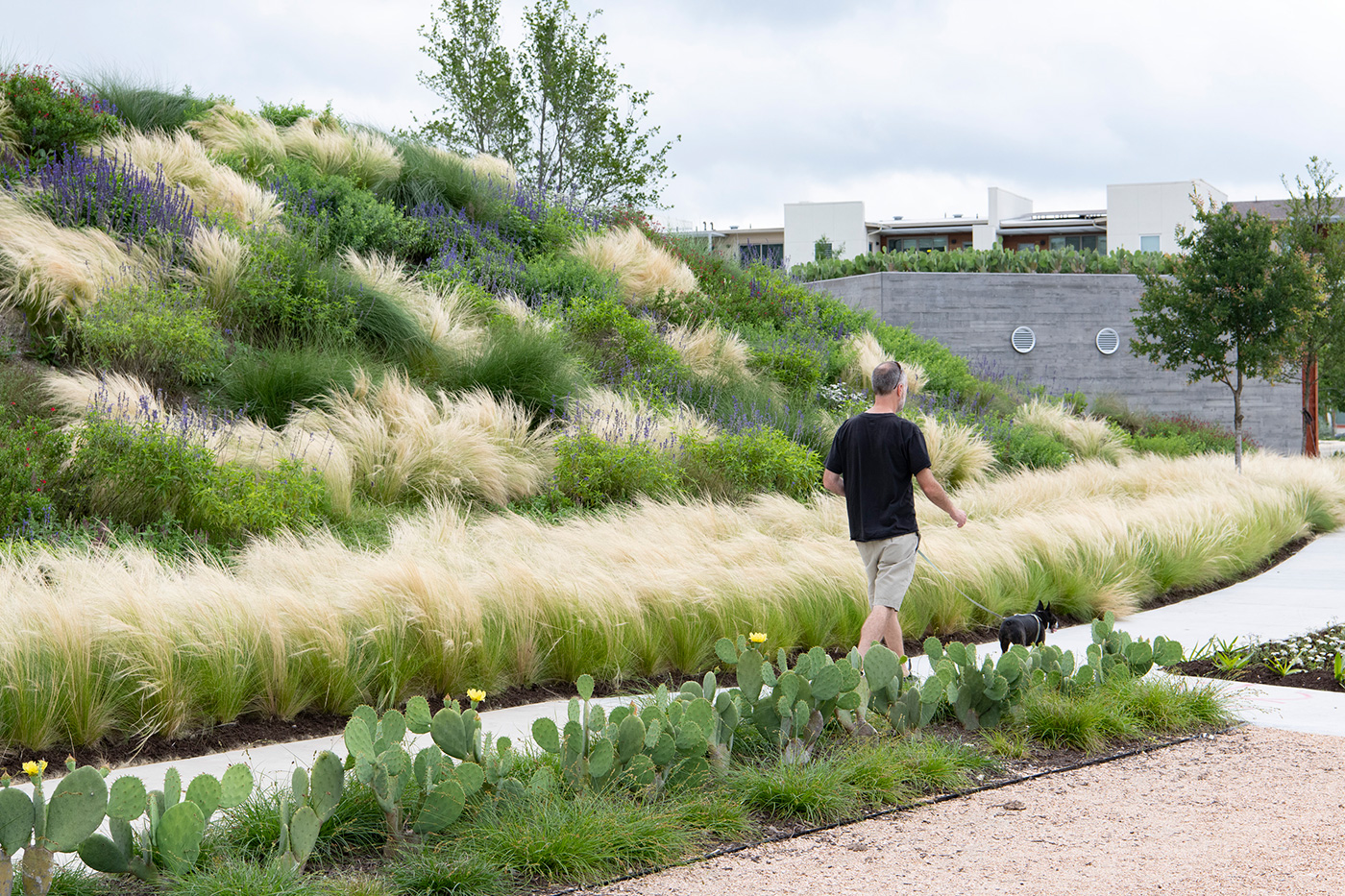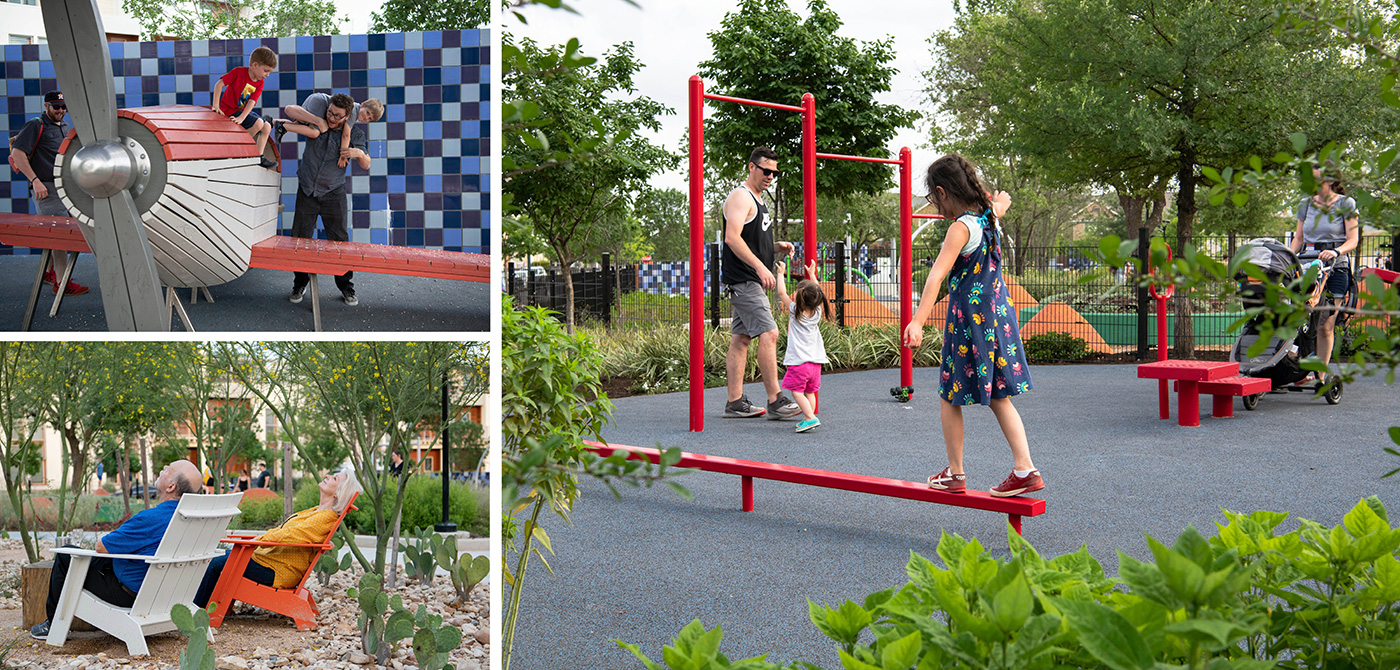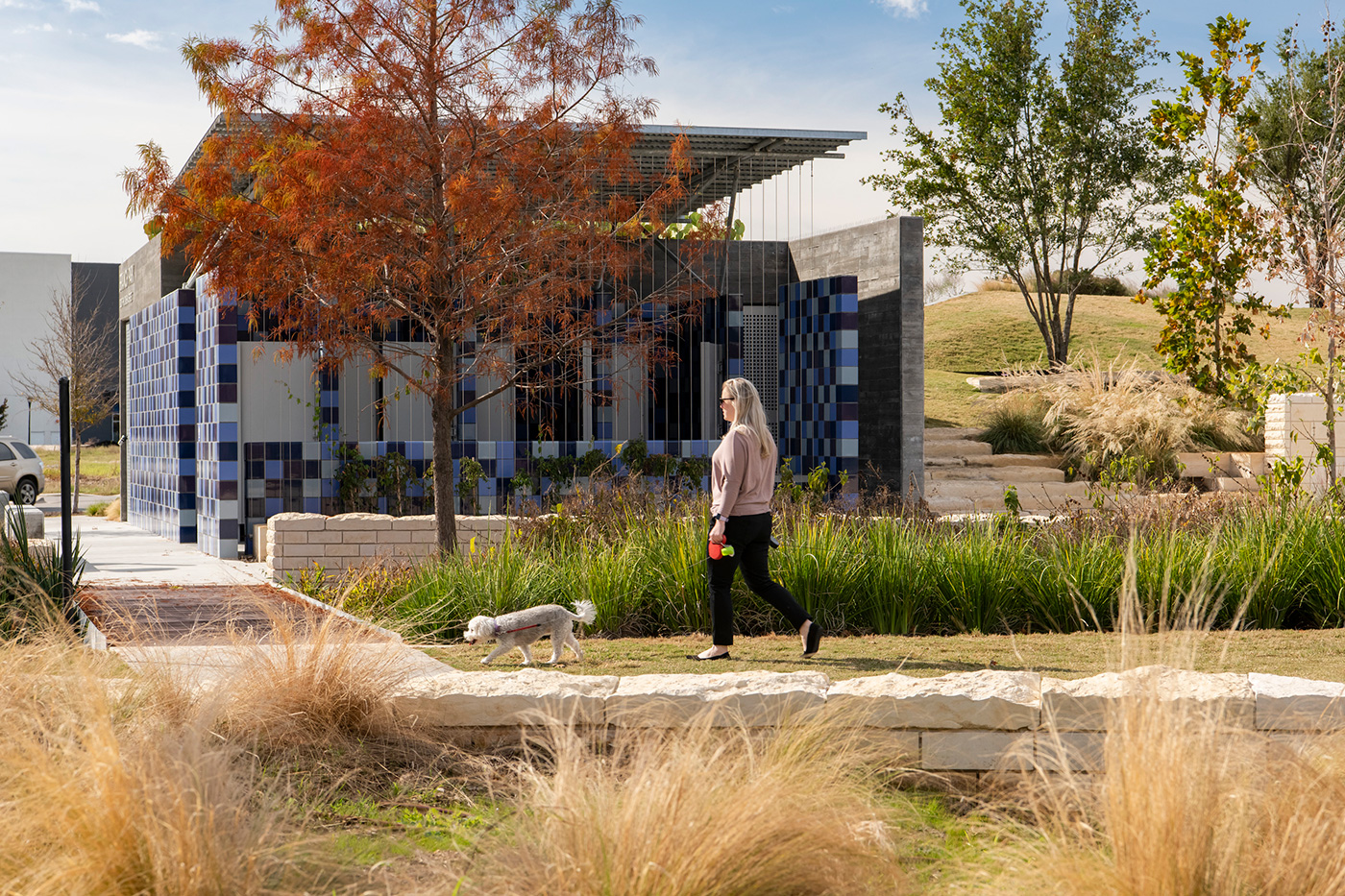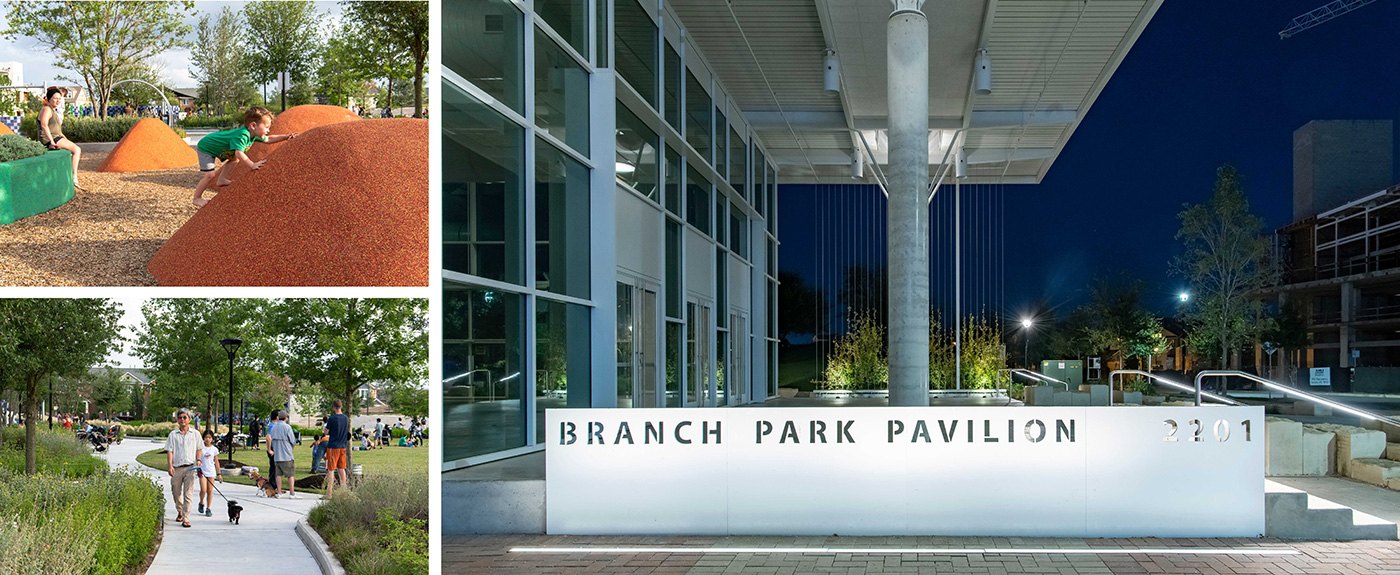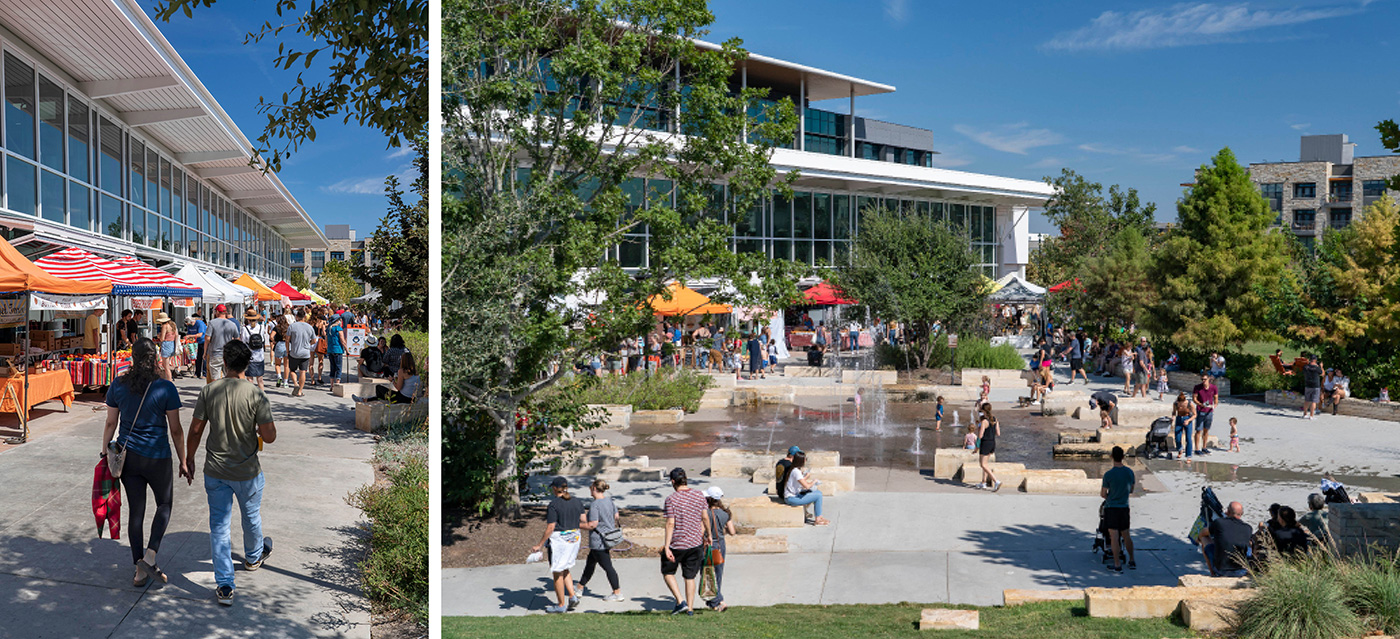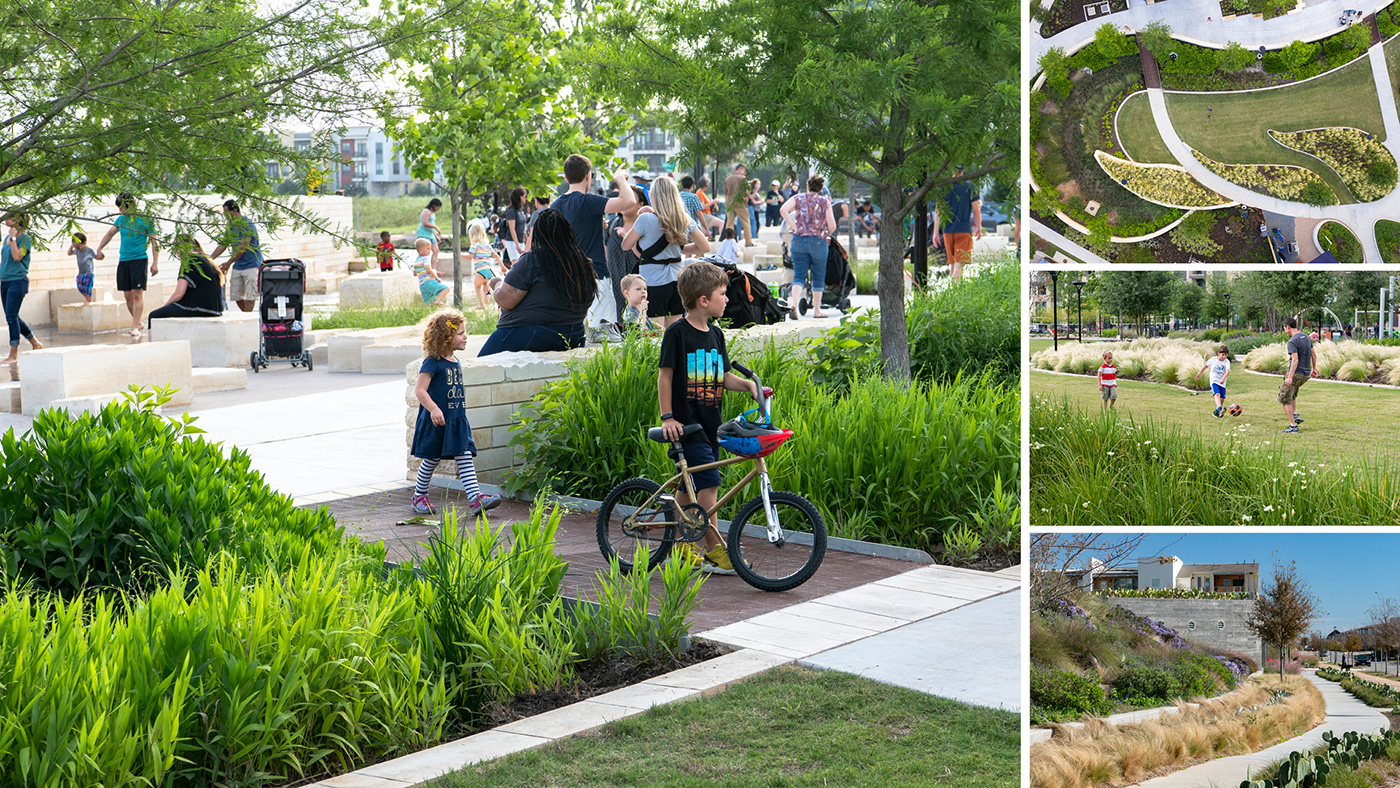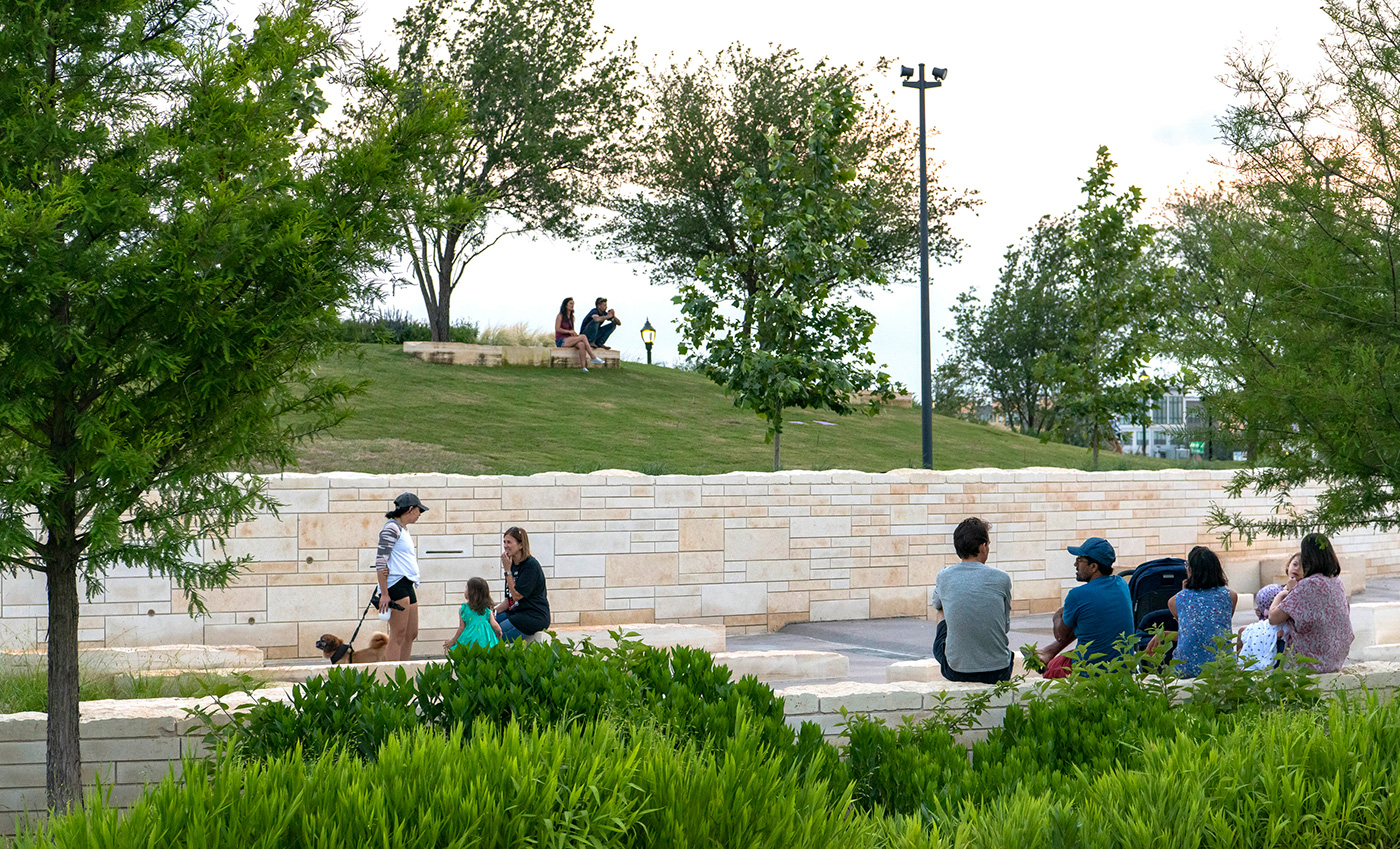 Collaborators
Stantec, The Lawrence Group, AEC, Altura, Recreation Environments Collaborative