News Release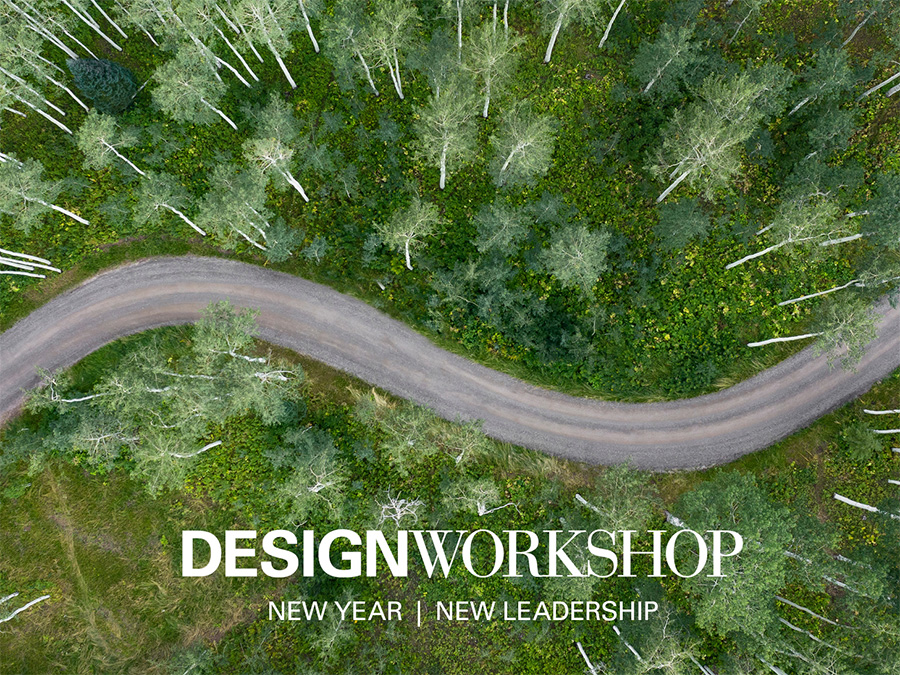 Design Workshop Names Becky Zimmermann CEO and Robb Berg President
DENVER – (Jan. 26, 2022) – The Board of Directors at Design Workshop, an international landscape architecture, planning and urban design firm, is excited to announce a leadership transition. Becky Zimmermann has been named CEO and Chair of the Board Directors, while Robb Berg has been named President.
Zimmermann has served as President of Design Workshop for the past four years, as well as from 2006-2012, most recently overseeing its transition to a 100% employee-owned company in 2020 and spearheading one of the largest periods of growth in the firm's history. She steps in for Kurt Culbertson, who will remain Chairman Emeritus and focus on client work.
"Design Workshop is and will be eternally appreciative of Kurt's leadership, dedication and passion to the success of the firm, impact of our work and advancement of the staff. We are grateful that Kurt will continue to be part of the firm for years to come," said Zimmermann. "Working closely with Robb, I look forward to guiding Design Workshop into the next generation. If there is anything that the past few years have taught us, it is that we don't know what the future holds. What I do know is that thanks to the talent and commitment of our team and our wonderful clients, we can find a way to seize opportunities and excel no matter what comes our way."
Zimmermann started in the Aspen office more than 30 years ago and has held numerous leadership positions at Design Workshop. She has devoted her career to solving complex issues in the areas of community planning, resorts and tourism, market and economics, and development strategy.
"Design Workshop has had five presidents in 52 years. The leadership in those that came before me have plowed forward with intention, courage, and conviction," said Berg. "It is this roadmap that will help guide me as we continue to push innovation and excellence in our design, support and advance our existing DEI programs to help evolve our thinking around inclusivity and equity and look for new ways the firm can lead with action."
Since joining Design Workshop in 2005 as a landscape architect, Berg has been an integral member of the firm leading projects including San Diego Riverwalk redevelopment, Cherry Creek West and the City of Ogden Downtown Master Plan, to name a few. He is respected for his understanding of development strategies and complex architectural systems that result in built landscapes incorporating art, science and craftmanship.