News Release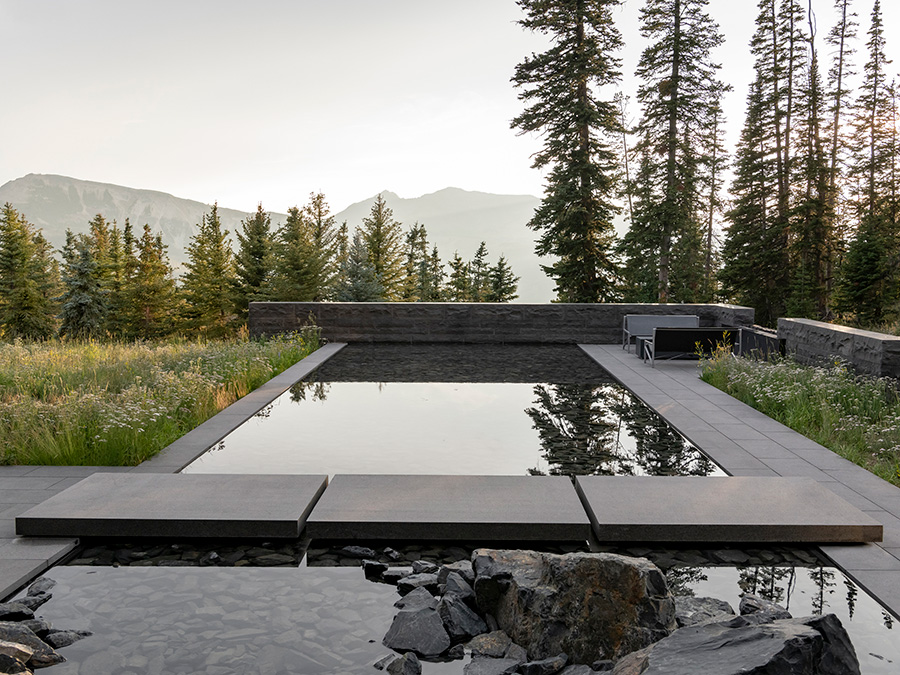 American Society of Landscape Architects Honors Design Workshop with Two 2023 National Awards
Design Workshop is pleased to announce that they received two awards in residential design this year from the American Society of Landscape Architects (ASLA) for their work on the Black Fox Ranch and Andesite Ridge projects. This year's 2023 National Awards recognizes 34 projects from around the world for their craft and innovative approach to design and planning.
A contemporary adaptation of working ranch lands, Black Fox Ranch is a 35-acre project that conveys a narrative of Wyoming's cultural and natural history, extending the legacy of place to a new generation of users. Prioritizing sustainable planning and design principles, a modern home transitions into a pastoral landscape through distilled interventions trained on maintaining visual integrity, critical wildlife corridors, and ecological restoration.
Set within a landscape shaped by wind, fire, water and ice, Andesite Ridge exposes a dramatic and ecologically rich environment, challenging the notion of contemporary design in a rugged context. A modernist interpretation of mountain living melds a design ethos of simplicity, volume, and natural materials with an artful synthesis of engineering and technology to holistically address its contextual suitability.