News Release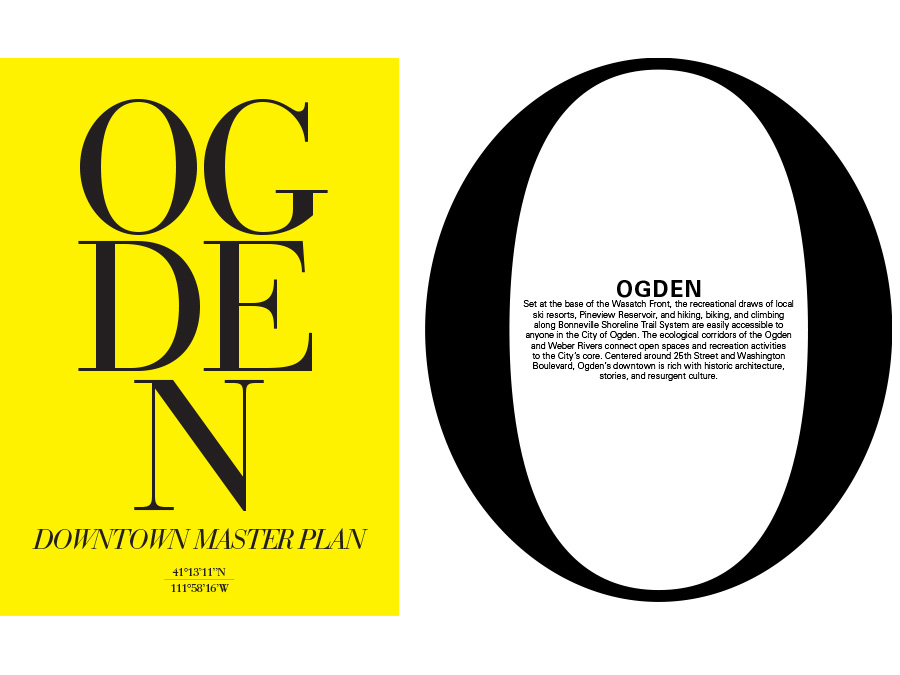 Client Q&A with Brandon Cooper
For five decades Design Workshop has provided landscape architecture, planning, urban design and strategic services to clients in North America and throughout the world. We are committed to creating special places that meet today's needs and that are sustainable environments for all time. We wouldn't have been able to work on all of these incredible projects without our clients. Today, we would like you to meet one of these amazing clients – Brandon Cooper, Deputy Director of the Community and Economic Development Department for the City of Ogden in Utah and client for the last thirteen years.
What prompted the decision to engage in a master planning effort for the City of Ogden's Downtown?
The existing Master Plan was outdated. As the City of Ogden continues to grow – the Ogden-Clearfield metro area was recently ranked third in the nation for job growth – we have a lot of new interest in the city. It's time to rethink our existing design and planning standards for downtown Ogden to ensure we have a Master Plan that serves the needs of our community for the next 15 to 20 years. Thus, the Make Ogden initiative was born.
Why did you select Design Workshop?
We had previously worked with Design Workshop to develop design guidelines for downtown Ogden and were impressed with their talent and experience on similar projects such as the downtown Denver Master Plan. When it came time to select someone for the Make Ogden project, their name came up again through referrals. Once we met with them, there was no question that we were talking to the right people. We elected to do a sole source contract instead of going through the RFP process.
What has been the most unique aspect about working with Design Workshop?
Recognizing the correlation between urban design and economics, the Design Workshop team took the time to understand our economic output needs and created design standards to meet it. In our experience, other urban planners and designers do not think this way so to have a team that gets this is a huge asset to our city.
What has this project taught you thus far?
It has reinforced the importance of and need for collaboration. We understand the direction we want to go for Make Ogden but we are open to how we get there. Collaborating with Design Workshop has allowed us to explore various ideas and solutions we would never have on our own.
If you had to describe Design Workshop in one sentence, what would you say?
Design workshop is the perfect combination of talent, humility and effectiveness.
Was there some milestone you thought could never happen that did? Explain.
Stakeholder engagement is typically the most challenging aspect of projects like this. Completing our initial phase of stakeholder meetings where all parties had the opportunity to engage in the conversation and share ideas is a huge milestone for us. As the process continues, we hope our stakeholders continue to stay as engaged and open to conversation as they have been to date.