News Release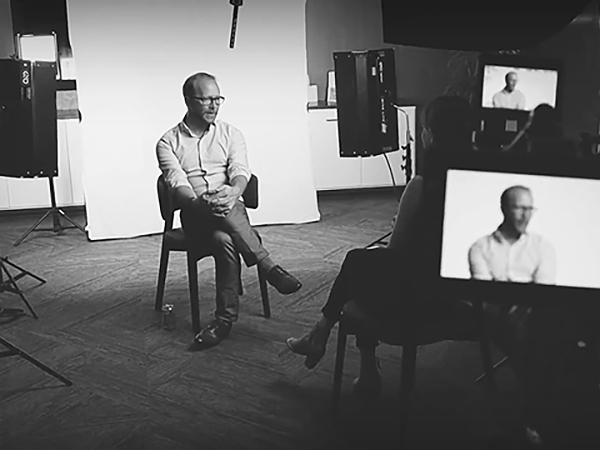 Interview with Chris Geddes
What is the most important design element that makes for a successful community?
Covid-19 has impacted the way we use and interact with outdoor spaces. The public health recommendations for social distancing and limiting indoor gatherings means people are finding new ways to socialize. For some, this means hosting small gatherings, six-feet apart, in their backyards - but what happens when you don't have your own outdoor space or it's too small to safely use? People have adapted by using outdoor, public spaces to foster connections with their neighbors and friends. From sitting in a socially distanced circle playing music to attending drive-in movies at their local community park, people are utilizing public outdoors spaces more often and in new ways. As landscape architects and planners, we have more of a responsibility than ever before to create safe outdoors spaces accessible to all.
What is your favorite iconic space?
Greenacre Park in New York City. It demonstrates how you can carve out small spaces in dense, urban areas to create comfortable outdoor spaces that allow residents and visitors to escape the hustle and bustle of the city. Greenacre Park is one of the most tranquil settings I've been in yet it is located in one of the busiest urban areas. It is truly an iconic space.
What place has the most potential to be transformed by landscape architecture?
Due to the historical growth of Denver, the neighborhoods in transition areas between urban and suburban areas have disparate access to parks and open spaces in comparison to their neighbors in the urban core or the suburbs. In a city like Denver, you have numerous parks in the downtown, Park Hill and Wash Park neighborhoods, and if you live in a suburban such as Highlands Ranch, you have access to tons of trails and open space. However, if you live in an area between, outdoor public space is less available and accessible. Our challenge as landscape architects is to identify creative opportunities and use thoughtful design interventions to create safe, outdoor spaces for all.
What are you working on right now? Why are you excited about it?
Our Downtown Ogden Master Plan recently received unanimous approval by the Ogden City Council. We were given the opportunity to solve an economic dilemma confronted by many cities around the country through thoughtful urban design and planning. We developed a new paradigm for how cities can balance the desire to preserve areas of historic value with the need to plan for growth that accommodates the new ways people are using downtown areas. This plan successfully balances those needs to provide economic opportunities for the City of Ogden to continue to grow and evolve.