News Release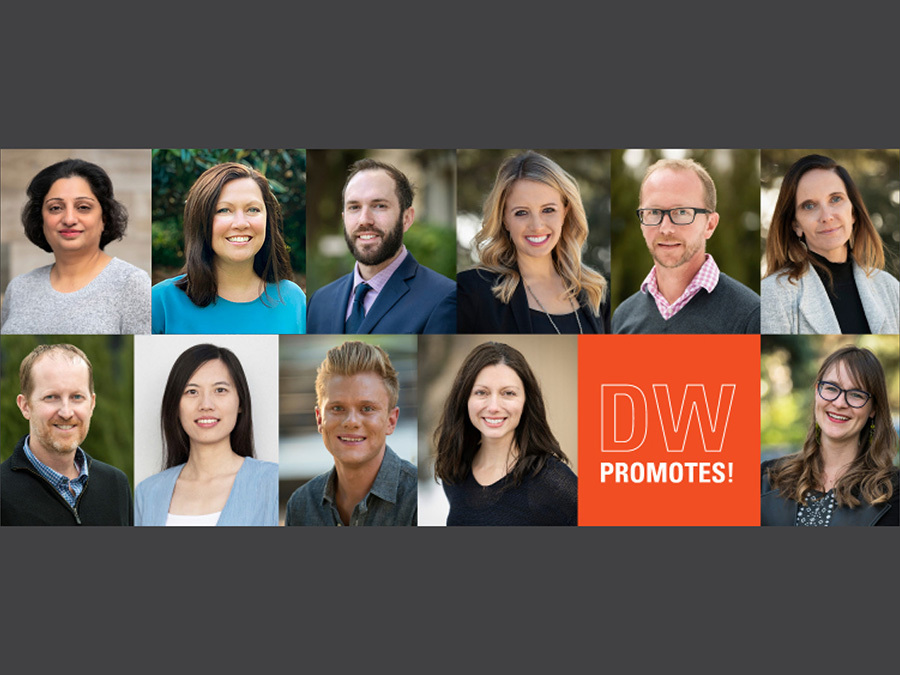 Design Workshop Announces 2020 Principal & Associate Promotions
April 30, 2020 - Design Workshop, an international landscape architecture, planning and urban design firm, is pleased to announce 11 promotions across five offices. Aimee Duffy in Aspen, Chris Geddes in Denver, Manisha Kaul in Chicago and Conners Ladner in Austin were promoted to principals. Jamie Fogle in Denver was promoted to technical principal. Being promoted to associates are Xiaojian Fan in Los Angeles, Alex Hill in Denver, Jessica Garrow, Nicole Rebeck-Stout and Marianne Stuck in Aspen, and Emily McCoy in Raleigh, N.C.
"While COVID-19 has us all working from home, we remain committed to recognizing our employees for their hard work and efforts. We are delighted to announce the promotion of these 11 team members who are being recognized for their leadership, commitment to professional growth, contributions to their communities, and their efforts towards the growth and success of others," said Becky Zimmermann, president of Design Workshop.
Principal
Aimee Duffy is the firm's director of human resources and leads Design Workshop's people initiatives across all studios.
A planner and urban designer, Chris Geddes is driven by the desire to provide clients and community members a meaningful voice in the planning and design of public spaces.
Manisha Kaul is a landscape architect who is passionate about creating synergy in the natural environment through an equitable, resilient, and regenerative approach to design.
A landscape architect, Conners Ladner is dedicated to the craft of landscape architecture and developing a creative response to parallel the inherent beauty of nature in urban environments.
Technical Principal
Jamie Fogle is a landscape architect and urban designer with 23 years of experience in the built environment. Fogle leads all firm-wide quality management initiatives with a keen focus on technical proficiency and project execution.
Associates
Xiaojian Fan is a landscape architect dedicated to high performance design and planning projects that gracefully blends science and art.
Alex Hill is a landscape designer and urban planner motivated by storytelling and form-giving that expresses the cultural and environmental conditions specific to each site.
Jessica Garrow is a community planner who has more than 15 years of experience visualizing, developing, and implementing cutting-edge planning policy, managing robust community engagement, and building relationships.
Nicole Rebeck-Stout is a landscape architect committed to performance-based design to forge a path toward academia and health campus design.
Marianne Stuck is an urban designer and planner with a propensity for cities, streetscape projects and tactical urbanism.
Emily McCoy is a landscape architect, educator and ecologist whose passions are rooted in the natural and cultural narratives of place through design.