News Release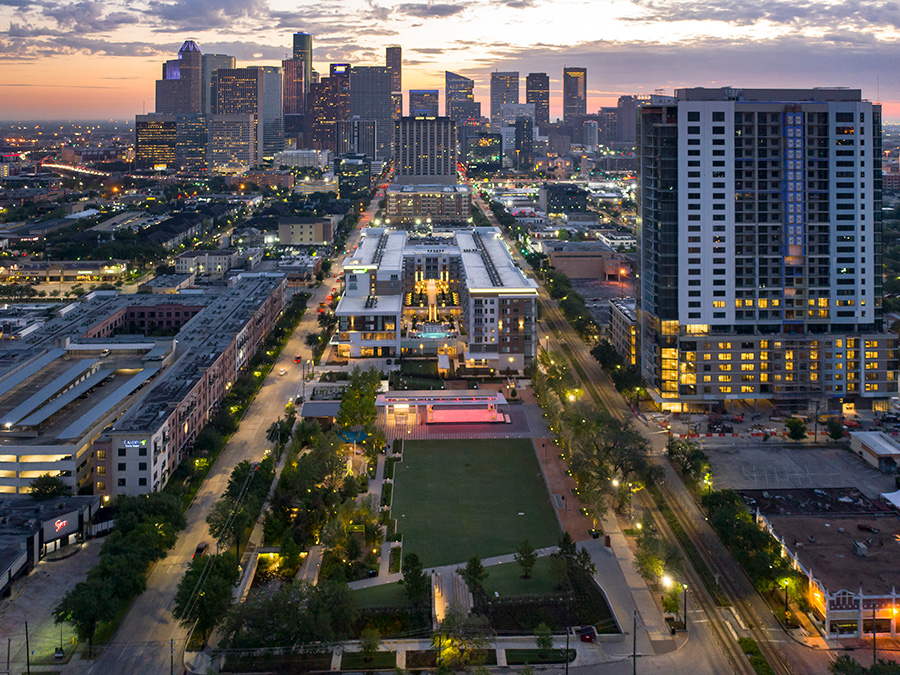 Fast Company Recognizes Midtown District Project
Design Workshop's Midtown District project in Houston, Texas was honored in Fast Company's Innovation by Design Awards for 2023 in the Urban Design category. The Innovation by Design Awards honor the designers and businesses solving the most crucial problems of today and anticipating the pressing issues of tomorrow. The competition, now in its 12th year, features a range of blue-chip companies, emerging startups, and hungry young talents. It is one of the most sought-after design awards in the industry.
Houston's Midtown District once suffered with an inhospitable urban environment and a lack of amenities beyond bars and large apartment buildings. As part of a larger renaissance in the City of Houston to reclaim and enliven vacant and public spaces to improve the quality of life for all its residents and businesses, a public-private partnership was formed to revitalize a 6-acre "superblock" in the Midtown district.
Design Workshop created a three-acre centerpiece park to activate the Midtown District. Midtown Park is home to a performance pavilion, trails, marketplace, two restaurants, an arts garden, dog park and social game courts. Bayou-inspired water features bring nature to the city to provide respite and sustainable water management – all built on top of a public underground parking garage. Learn more about this project.
The Fast Company judges include renowned designers from a variety of disciplines, business leaders from some of the most innovative companies in the world, and Fast Company's own writers and editors. Entries are judged on the key ingredients of innovation: functionality, originality, beauty, sustainability, user insight, cultural impact, and business impact.