News Release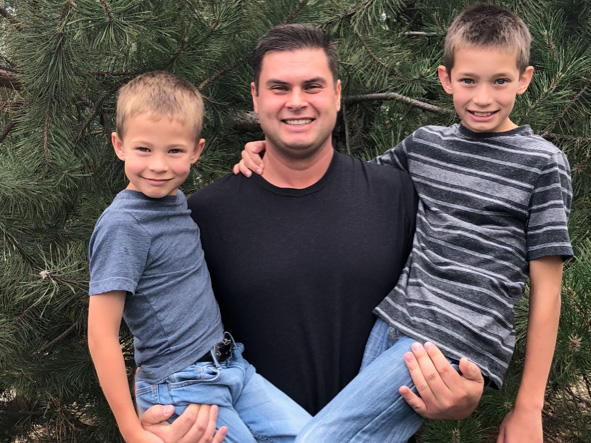 Interview with Jake Malishkin
Meet Jake Malishkin, Director of IT at Design Workshop. We spoke with Jake about aligning technological innovation with strategic business goals, his appreciation of Design Workshop's culture, and the evolution of his career.
What excites you about your new position as Director of IT?
I'm excited to guide and inspire our talented IT team toward achieving our collective goals. The prospect of shaping the technological landscape of Design Workshop is both thrilling and fulfilling. My new role presents a constellation of opportunities to lead, innovate, collaborate, and contribute to Design Workshop's advancement.
What is the biggest opportunity you face in your new position? The biggest challenge?
The biggest opportunity in my new role as Director of IT is harnessing various emerging technologies and staying strategically ahead of industry trends. And of course, the challenge is in striking a balance between implementing these technological advancements and supporting them with our team effectively.
The information systems industry is evolving every day. What are the three things that you are paying the most attention to?
Undoubtedly, in the ever-changing information systems landscape, the three key areas I'm closely monitoring are cybersecurity advancements, the evolution of collaboration tools, and scalable infrastructure. Staying ahead of cyber threats and ensuring robust security measures is the top priority. Exploring and adopting collaborative platforms and communication tools that enhance cross-functional teamwork and facilitate efficient project management is one of the pivotal factors in boosting efficiency and productivity for our teams. At the end of the day, tools that allow our teams to collaborate more efficiently result in better client outcomes and that is what we are all striving for at Design Workshop.
Why Design Workshop?
I've known of Design Workshop for several years but didn't really have a full understanding of the depth and breadth of our work until I took on some consulting projects with the company several years ago. As I learned more about the company, I was immediately intrigued about the comradery, culture, and what made Design Workshop so successful in the AEC industry. When the opportunity arose to join Design Workshop, I was thrilled as the company's values aligned with mine and we were both passionate to take Design Workshop to the next level.
Tell us about your career path and how you ended up at Design Workshop.
My career path has been a dynamic journey that evolved from my roots as a network engineer to my current role as the Director of IT at Design Workshop. I began my career with a strong passion for technology and a focus on network architecture and infrastructure. In my earlier roles, I was responsible for designing and maintaining intricate network infrastructures, cyber security defense mechanisms, and integrations with cloud technologies, which provided me with a solid technical foundation and a keen understanding of system architecture and security. As I progressed in my career, my interests expanded beyond the technical aspects. I started to see the broader impact that technology had on organizations' overall operations and efficiency. This realization motivated me to dive into various facets of IT management, building successful support teams, and project management. I am excited to contribute to Design Workshop's vision by aligning technological innovation with strategic business goals to enable our talented teams to excel.