News Release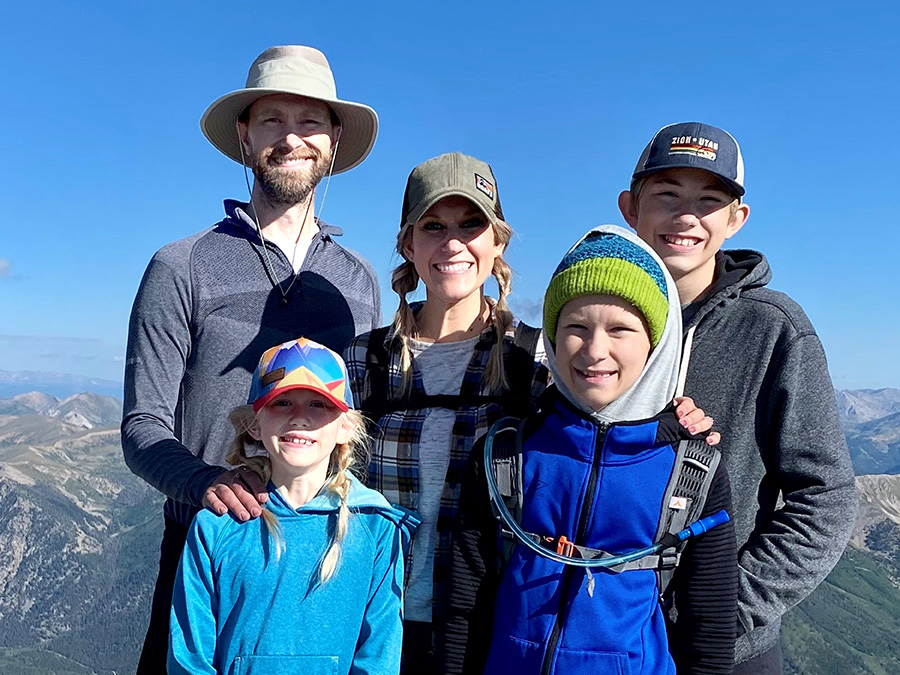 Interview with Jake Sippy
Meet Design Workshop's newest Technical Principal – Jake Sippy. Since joining Design Workshop in 2005, he has brought rigor and technical acuity to some of the firm's most complex projects. Jake's new role leverages the innate ability for organization and education that he brings to all of his projects, and combines it with his joy for teaching others and shepherding projects through implementation. He holds a master's degree in Landscape Architecture from Harvard Graduate School of Design, where he graduated with Distinction, and a bachelor's degree in Landscape Architecture from Colorado State University, Suma Cum Laude. Today, we learn more about Jake's role as a Technical Principal, his thoughts on the future of technology in landscape architecture and one of his favorite projects.
Tell us about your role as a Technical Principal. What does it entail? What is your favorite part of the role?
I'm now one of three Technical Principals at Design Workshop. We are a part of Design Workshop's Quality Management strategy that focuses on establishing systems and processes for quality assurance and documentation. Part of this role includes working with project teams to ensure that their great ideas can be constructed and maintained in a way that enhances the environment around it, serves the intended audiences and will last for years to come. One of my favorite parts of the role is the built-in opportunity to teach others about what I am learning. We spend a lot of time compiling information from industry standards and our work experiences and sharing those back to our colleagues, and working with them to make adjustments for the various environmental and local trade factors across different regions. Going out and sharing this knowledge with my colleagues is extremely rewarding as the ultimate outcome is the realization of beautifully built landscapes that provide places for people to live their lives and enjoy nature around them.
A large part of your role is focused on design software technology implementation and usage. What is on the horizon for design software tools?
The landscape architecture industry has spent the last decade moving toward Building Information Modeling (BIM), which we are actively using, testing and applying on select projects. As for what is on the horizon, the entire AEC industry is now experimenting with augmented reality and the role of Artificial Intelligence (AI) to enhance our work. We have always pushed the envelope with visualizations and have made extensive use of virtual reality as a design tool to "experience" a site during design. Augmented reality can take this one step further and allow visualization on site. As various companies experiment with AI, the role it takes in the design process will evolve over the next few decades. It will be used for checking code compliance, for predicting use patterns, and may even be used to generate initial shapes and forms. We already use parametric models to indirectly generate design concepts, I could see AI having a role in helping to refine that process. However, the strength of AI will be in helping to parse and filter vast amounts of data and run simulations. Even if AI is eventually used to generate or refine initial design concepts, technology can only take you so far. AI won't replace the designer, as we will always need to incorporate critical thinking, human experience and artistic perception to evolve those preliminary concepts to the next level. It is important to always remember that the software is a tool that we use, among a wide variety of tools at our disposal.
What is your most memorable project?
One of my favorite projects is Festival Park in Castle Rock, Colorado. The Downtown Development Authority and Town of Castle Rock hired us to lead the project from concept design to construction, and we worked closely with the Parks and Recreation department to understand maintenance for long-term care. Building consensus was especially important in the early stages of the project given the independent entities within the client group and many public stakeholders involved. Yet, we were able to facilitate collaborative atmosphere for more than six public meetings; it allowed everyone to feel heard and contribute their ideas. The end result was transforming a public park that was once a patch of grass along a busy bike trail to a beautiful park and plaza that is accessible to all, incorporates local art and materials and facilitates the region's economic goals. Festival Park has been a catalytic project for downtown Castle Rock; it has been publicly credited as a key factor in the development of more than $200 million of vertically mixed-use development projects infilling the area within three blocks of the park. I'm proud to have played such a vital role in making it a reality.
How does being an employee owner connect with what you do at Design Workshop?
I love that there is a direct link between what we do with how healthy the business is. There is a heightened level of accountability for being diligent with our time and effort, but also a greater awareness of how personal investment in learning can positively impact the bottom line.