News Release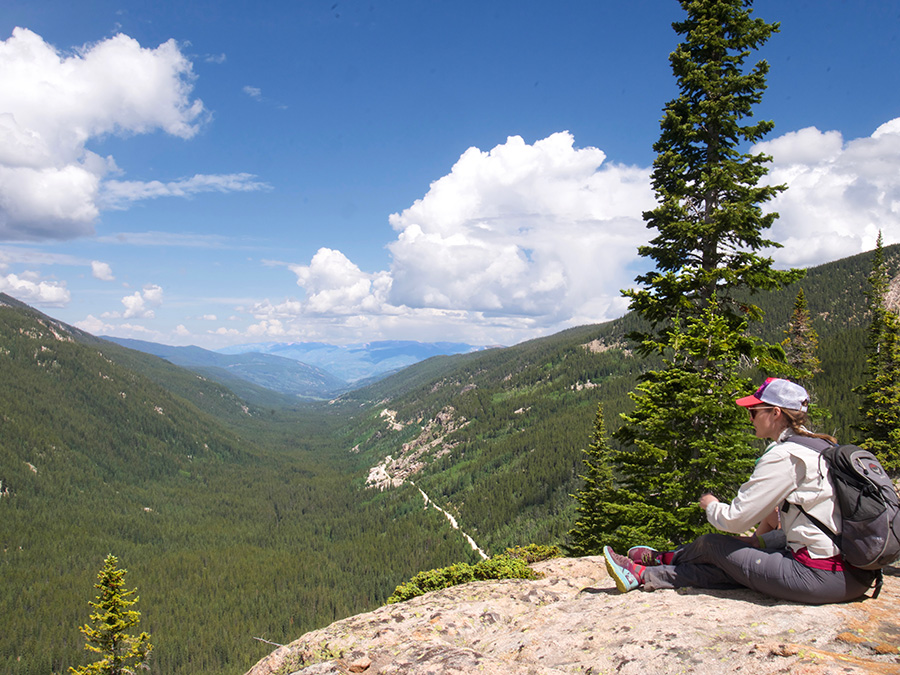 Interview with Jessica Garrow
Tell us about your leadership style.
I'd describe it as collaborative leadership. I believe we are all better together. All team members bring value and important perspectives to a task. I love that Design Workshop fosters a collaborative environment and encourages everyone to take part in design reviews, project work, and the Legacy Design process. Being a collaborative leader means not being afraid to make mistakes, as long as you can grow from them long-term. I've found that being transparent about my mistakes has made me a stronger leader and helps my project teams be open about working through concerns or conflicts. I feel like I've really found a home here at Design Workshop as there is a strong emphasis on transparency and collaboration.
You bring a strong background in community planning in the public sector. Tell us about it.
I've always had a passion for creating strong communities and initially felt I could make the most impact working in the public sector. I started my career as a policy planner for the Mid-Ohio Regional Planning Commission where I focused on creating a regional growth strategy for Central Ohio. After that, I re-located to Aspen, Colo. and spent 13 years with the City of Aspen as a planner and for the last three years as Community Development Director. After 15 years in the public sector, I was ready for a change and saw the opportunity to work on a more diverse set of projects across multiple communities by joining the Design Workshop team. I've been so fortunate to be able to work in small towns and cities through the country since I joined the Design Workshop team. I love being able to support so many local government partners in my current role.
Are there any lessons learned from the past year during the pandemic, in what communities need to thrive? How has this impacted your work?
This last year has been a challenge for all of us, but it has also created opportunities to rethink the way things have "always been done." I've seen community members more engaged in projects involving open spaces and recreation since being in these spaces is how many of us have been able to get through pandemic times. I've also seen an increased focus on transparency and access. So many communities now offer online or phone meeting participation, which almost never happened pre-pandemic. It's helping to break down the access barriers to participating in local government.
Describe an "A-ha" moment from a project you worked on.
Listening is powerful. I was recently working on a housing study that was focused on how to preserve multi-family housing units in the community. What I was hearing in conversations with our client and elected officials is that the need was less specific to the program we were studying, and much broader in terms of needing to understand how allowed heights and building size impacted the proper provision of affordable housing in the community. By listening, we were able to pivot our final report to cover a broader range of policy issues and recommendations that the city is now using to expand their housing program. It's exciting to see how our work and a small adjustment is making a big impact for them.