News Release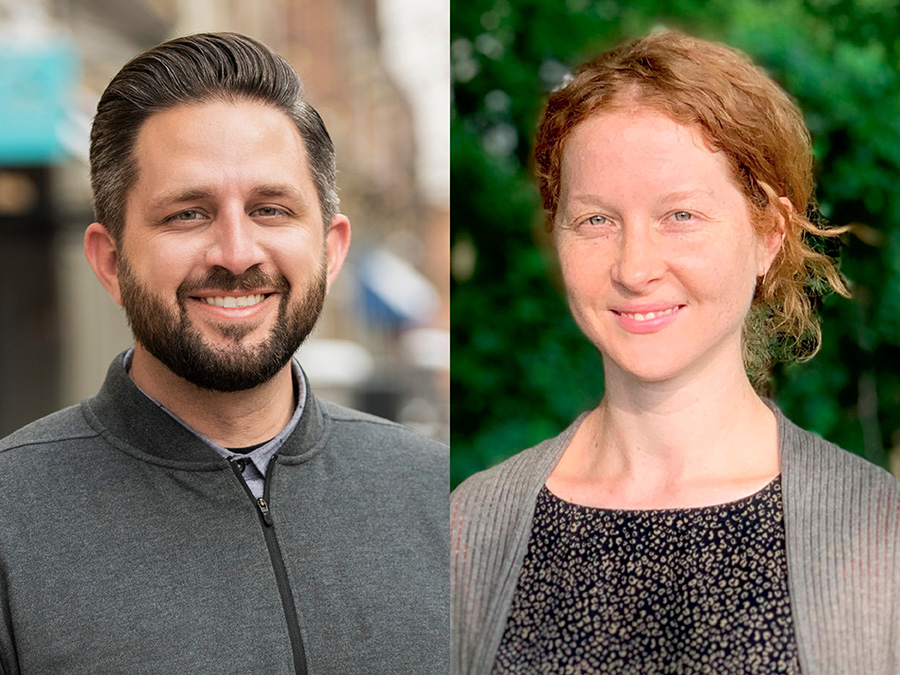 Design Workshop Promotes Alex Ramirez and Lindsey Naylor
Design Workshop is pleased to announce Alex Ramirez has been promoted to principal in the firm's Houston, TX studio and Lindsey Naylor has been promoted to an associate in the firm's Raleigh, NC studio.
"Alex and Lindsey each bring unique talents including forward thinking, creative designs and strategic solutions that provide our clients with the best results for their challenges," said Robb Berg, President of Design Workshop. "Both are well-deserving of their promotions and I'm excited to see them grow into their new roles at the firm."
A landscape architect, Alex Ramirez, enjoys the challenges complex projects present to the firm and its clients. Valued for his technical understanding of landscape architecture and ability to problem solve, Ramirez takes great pride in understanding challenging design problems. Through these challenges, he guides the firm's clients and design teams to creative solutions that balance the goals and aspirations of each individual project with real word applications. Ramirez earned his bachelor's degree from Louisiana State University.
Lindsey Naylor is a designer and planner and approaches projects of all scales through the lens of cultural landscapes—exploring different communities' relationships to their environment, and how our lives are enriched by the places we live and visit. Naylor earned her graduate degree at North Carolina State University and her bachelor's degree from the University of North Carolina at Chapel Hill.