News Release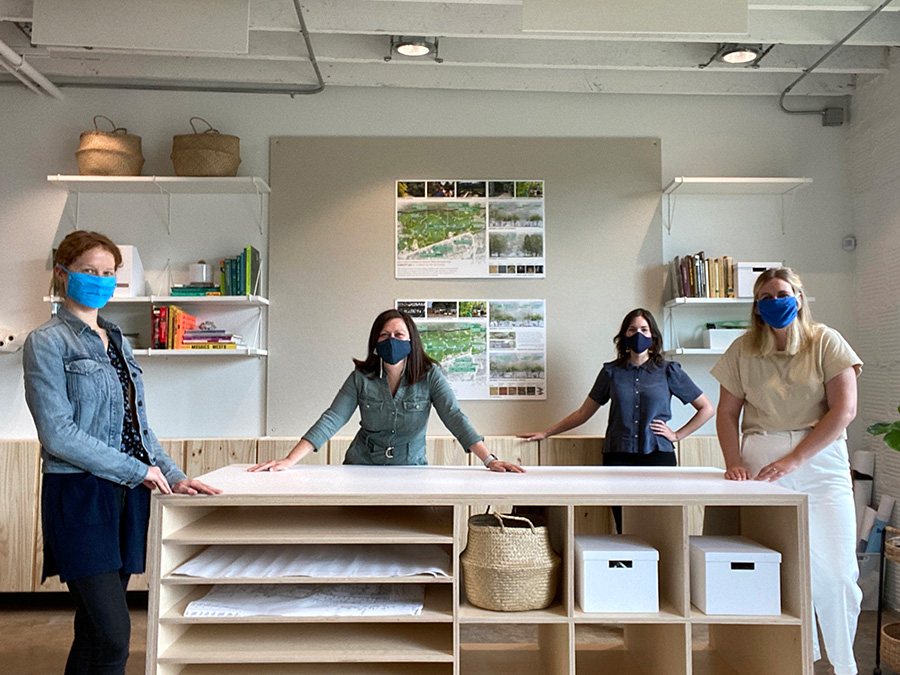 Design Workshop Moves Into New Raleigh Office
May 14, 2020 - Design Workshop, an international landscape architecture, planning and urban design firm, is pleased to announce today that it has moved into its permanent office location in Raleigh located at 301 N. West Street. Previously, the studio was based in a co-working space located in the revitalized warehouse district. The 1,800-square-foot office accommodates the team, with social distancing requirements, including Emily McCoy and Glenn Walters who serve as co-office directors guiding the strategic direction and growth of the firm's Raleigh office.
"While Covid-19 has certainly changed the course of direction for many businesses, we have not let our foot off the gas to see this office move come to fruition," said McCoy. "We are thrilled to have this new space in Raleigh and are looking forward to growing our business presence in the region."
With a robust list of clients, Design Workshop is playing an active role in building and enhancing communities in North Carolina and across the southeast. Currently in Raleigh, the team is working on a master plan for a 59-acre park that honors the legacy of the Kellam-Wyatt families by transforming the former farm land into a county park that serves as both a nature preserve and agricultural hub. Additionally, the team is helping design a new neighborhood park in the Walnut Creek Wetland Park that will celebrate the community's legacy and history. In Merry Hill, N.C., Design Workshop is guiding the planning and design of Tall Glass of Water Waterfront Park, a new 147-acre waterfront park that provides opportunities for adventure tourism and gathering spaces for the community to allow access to the beautiful waterfront of the Albemarle Sound. The team is also assisting St. Philips Episcopal Church in Durham, N.C., re-imagine its property in order to extend its mission to the local community, and working on a county-wide Comprehensive Plan and Green Print Plan for Beaufort County, SC with a coordinated focus on physical, social and economic resilience.