News Release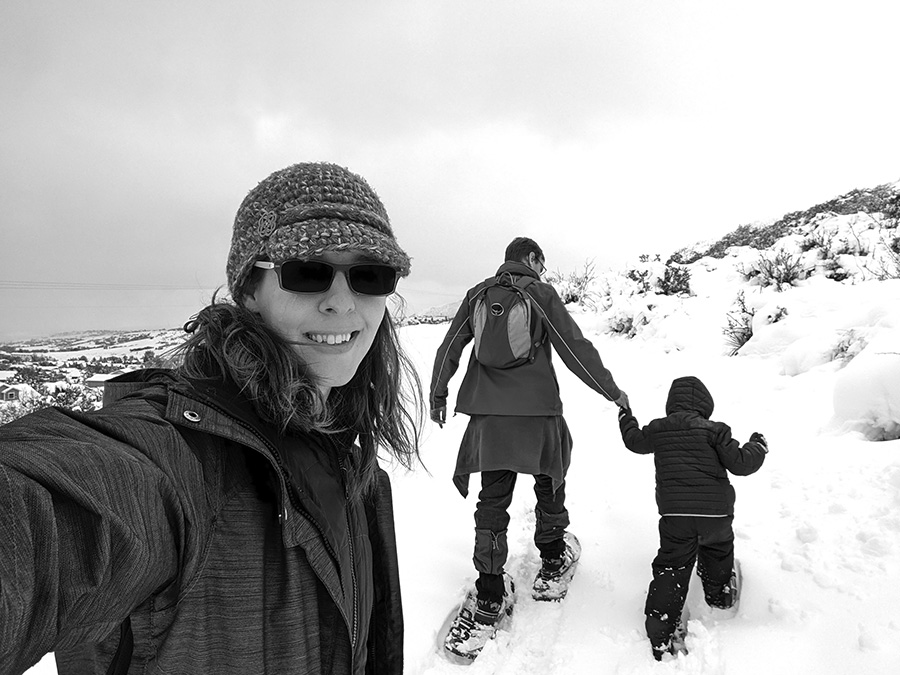 Interview with Renée Ludlam
Meet Renée Ludlam, Environmental Graphic Designer at Design Workshop. In our recent interview with her, Renee talks about how she found this niche career path, the role of environmental graphic design in holistic placemaking and her work on the Steamboat Resort base redevelopment project.
Tell us about your role as an Environmental Graphic Designer (EGD).
Whether I am visually sharing stories, improving navigation, or educating visitors (and myself in the process), my focus centers on the experience of the spaces we are creating. From designing brand identities to wayfinding, and everything in-between, Environmental Graphic Designers engage, orient, and educate communities and visitors through a seamlessly integrated, branded environment.
What drew you to this career path?
I could draw before I could write and have always been curious. Since high school, I knew I wanted to pursue a career in graphic design but found EGD by coincidence, designing the world's longest historic train mural and my first wayfinding project when I was 23. I earned my MFA in Graphic Design, with a focus in experiential work and have continued practicing, teaching, and growing since. For nearly two decades, EGD has thrilled and challenged me with each project bringing its own set of constraints and opportunities. EGD requires looking at the big picture and the individual details, taking into consideration time spent in a place and the needs of a design element in its context. The result transforms the whole experience.
EGD's multi-disciplinary nature allows me to think about not only about color, typography, and graphic identity but also how that relates to texture, durability, light, depth perception, kinetics, and the unfolding experience of how people move through space. At times, the goal is quick clarity in decision making when navigating. At others, we are designing for the pure joy of discovery. Other times, I am working to create an intimate experience or place of reflection. The ever-changing challenge is what keeps me coming back every day.
If you could tell the next generation of landscape architects and planners one thing environmental graphic design, what would it be?
Many people, including graphic designers, still don't know what we do. EGD is a niche specialization but by nature is intertwined with all facets of design from planning to lighting. As a result of many successful projects that leverage EGD, the industry is noting how our work plays a crucial role in placemaking. The other important message I want to share with new professionals is the value of integrating EGD from the start of your project. Sure, you can layer in design after a project is in construction, but opportunities are missed that would include a more seamless integration with the environment or even a stronger overall design experience. This can lead to added costs and coordination challenges that could have been avoided if EGD was a part of the planning process upfront.
What is your most memorable project?
The Steamboat Resort base redevelopment project is certainly one of the most impactful projects I'm working on, with incredible opportunities for storytelling. The design intent is to dramatically improve the guest experience through placemaking and enhancing the arrival sequence. Currently we are leading a huge transformation for how people get on and off the mountain. With each functional improvement, from increasing traffic flow and accessibility to the addition of new amenities, thoughtfulness has been given to bringing playfulness, art, and history to the site, sharing what makes Steamboat Resort special. For example, a ninety foot-long internally lit, perforated metal mural celebrates the culture and history of the Mountain, while providing privacy to the neighboring Sheraton pool. Opposite this wall, a complimenting brand wall modernizes an older building façade while providing an insta-worthy backdrop connecting the Mountain to the Resort. These walls frame the walk path, functioning as a direct link to the new skier plaza and Mountain beyond. These efforts help achieve the goal of the Steamboat Resort to pay homage to its rich history while helping it evolve to meet the future needs of visitors. I cannot wait to witness the evolution of the project over the next several years.