News Release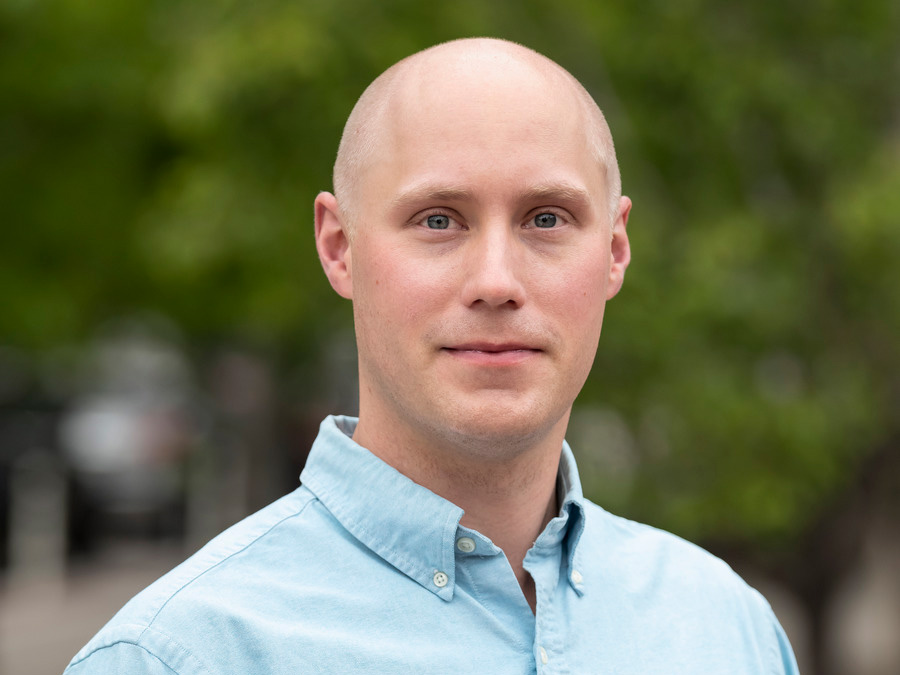 Interview with Ryan Williams
Meet Ryan Williams, Director of Marketing at Design Workshop. In our recent interview with him, Ryan talks about his career in the AEC industry, his passion for storytelling, and why Design Workshop is the right place for him.
In your own words, what sets Design Workshop apart from its competitors?
Design Workshop's Legacy Design Process is our biggest differentiator. We approach every project through the lens of how we can support each community, client, and user of our spaces through considering the elements of art, community, environment, and economics as a unified whole. This thorough process leaves no stone unturned and puts the client, the users of our spaces, and wellbeing of the environment at the forefront of our projects, delivering spaces that last generations.
What do you hope to accomplish in your first year?
In my first year as Director of Marketing, my primary objective is to build upon the strong foundation established by our marketing team and take it to the next level. To do this, we will continue to rely on the insight provided by our clients, potential clients and collaborators about what they want to know about us. Our efforts will continue to be tailored to their needs and interests. My goal is to inspire you by finding interesting ways to give the "behind-the-scenes" look at our process, our culture and our people.
What marketing trends are you paying attention to in the landscape architecture, urban design and planning industry?
Landscape architecture, urban design, and planning are highly creative services that require constant innovation and nuanced solutions to meet the goals of clients, better serve communities, and consider the needs of various stakeholders. As marketers, we need to grab the attention of our audience quickly and find ways to keep people engaged to make sure our message gets delivered. It has been exciting to see the growth of digital publishing software and virtual reality (VR) within our industry to aid in better storytelling and personalization. Now, using these technologies, we are able deliver an immersive experience that better showcases our work and caters to our specific audience. I am excited about where this technology is headed and look forward to leveraging it more in our marketing efforts.
What excites you most about your new role?
As Director of Marketing, I am excited for the opportunity to work closely with our principals, firm leadership, and staff to showcase the tremendous work we do with our clients. The marketing team is the channel for broadcasting what sets Design Workshop apart and this position gives me an opportunity to dive into the incredible stories from across the firm and share it with a wide audience.
Tell us about your most memorable project at Design Workshop.
Collaborating with our Denver and Austin studios, I was lucky to be part of the team developing the pursuit strategy for a mixed-use entertainment district in Arizona. With an array of project challenges and opportunities to consider, it was a highly collaborative experience that provided an opportunity to think strategically and create a nuanced approach to address the client's goals and concerns. After an engaging interview presentation, we were awarded the project and it is currently underway!
Describe your path to Design Workshop. How did you get here?
My career in AEC marketing began with OZ Architecture and Stantec where I was drawn to the fast-paced, creative nature of executing strategic marketing initiatives for industry-leading firms. At each of these firms, I led the development of RFP responses, business development strategy, and developed the technical skills needed to grow into a management position.
Looking to expand into a new AEC sector, I joined Design Workshop in May of 2022. I was immediately drawn to the incredible portfolio of work, genuine culture of collaboration, and industry-leading expertise in various markets across the US. I have loved my time here and am grateful for the opportunity to serve as Design Workshop's Director of Marketing!