News Release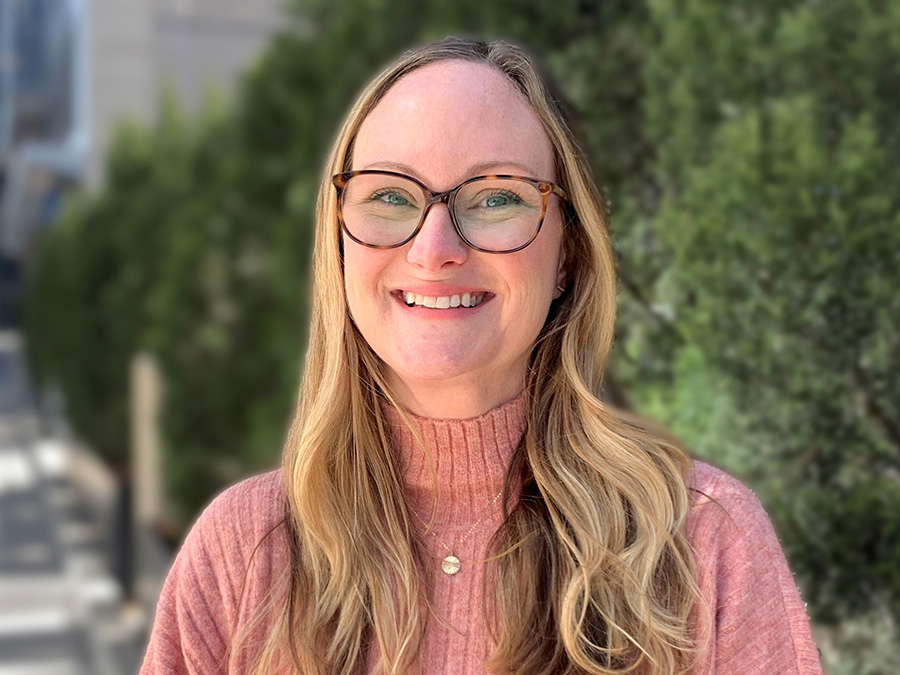 Interview with Sarah Konradi, Design Workshop Foundation, Executive Director
For more than 50 years, Design Workshop has provided landscape architecture, planning, urban design, and strategic services to clients in North America and throughout the world. We are committed to creating special places that meet today's needs and are sustainable environments for all time. This commitment includes giving back to our local communities through time, talent and resources. To harness the power of action, we established the Design Workshop Foundation, a 501(C)3, in 2014. The mission of The Foundation is to advance society's capacity to plan and design the physical world by supporting individuals, organizations, and institutions that are transforming educational and professional practices. Today, we would like you to meet the first Executive Director of the Foundation, Sarah Konradi. Sarah spent the last five years at the National Wildlife Federation collaborating with communities to create engaging outdoor play spaces that promote healthy people and places.
Tell us about your work with the National Wildlife Federation. How will the knowledge and experience garnered from that role shape your leadership as Executive Director of the Design Workshop Foundation?
I spent the last five years developing a national design and community engagement program from scratch, aimed at growing the next generation of conservation stewards. One of my favorite parts of this job was the time I spent connecting with community members to find out what they needed and wanted in their outdoor recreation spaces. Community collaboration will be critical to my role leading the Design Workshop Foundation. While it will have a slightly different lens since Design Workshop is a private company, I'm excited to find new ways for us to increase access to high quality outdoor spaces for all.
Why is the Design Workshop Foundation needed now?
We as a collective society are at a critical point that requires innovation and differentiated solutions than what has worked in the past. From the climate crisis to huge social justice issues, our world is changing rapidly and without radically new ideas, we will fail. The role of the Design Workshop Foundation goes beyond giving back or doing good. It's about taking a new approach to climate, environmental and social justice issues we are facing to ensure we have a sustainable future together.
What do you hope to accomplish in your first year as Executive Director of the Design Workshop Foundation? What does success look like?
First and foremost, I want to say that there is a lot that I don't know yet and look forward to diving into learning. What I do know is that many cities, municipalities and counties lack the resources to create the outdoor spaces communities need to thrive. Our focus is on communities where our employees live and work; the places they call home.
I want to start by taking the time to understand the needs of the most underserved communities and address the most pressing issues facing them today. Communities know what they need to lead happy, healthy lives related to their environments. All of the work we do as the Design Workshop Foundation is to meet communities where they are. It's not our job to come in and tell them what they need. Rather, we can offer the connections, talent or other resources – something they may not have had access to previously – to support the projects or efforts they have already deemed important. Once that is done, we will collaborate to develop a framework that achieves their goals and prepares the entire community to be more resilient moving forward.
What excites you the most about this new role?
As I mentioned, our communities and our planet face many critical challenges. The Design Workshop Foundation is working to be part of a solution that has an impact on a larger scale. Together, we are going to support cities, counties and municipalities to make previously impossible community-focused outdoor spaces possible by aligning the right resources. My hope is that our efforts will stimulate real change in the communities where we live and work.
How do you like to spend your time outside of work?
Outside of work, I enjoy spending time with my three kids (18 months, 7 and 13 years), hiking, skiing, and most of all, gardening. We have a large perennial garden, and, in the summer, we grow many of our own veggies. My husband and I are home improvement 'weekend warriors' and last October we took on our biggest project to date – a log cabin and former goat farm in Evergreen, CO that needed quite a bit of TLC. It's slowly starting to transform and we're looking forward to spending time there with family and friends over the summer.