News Release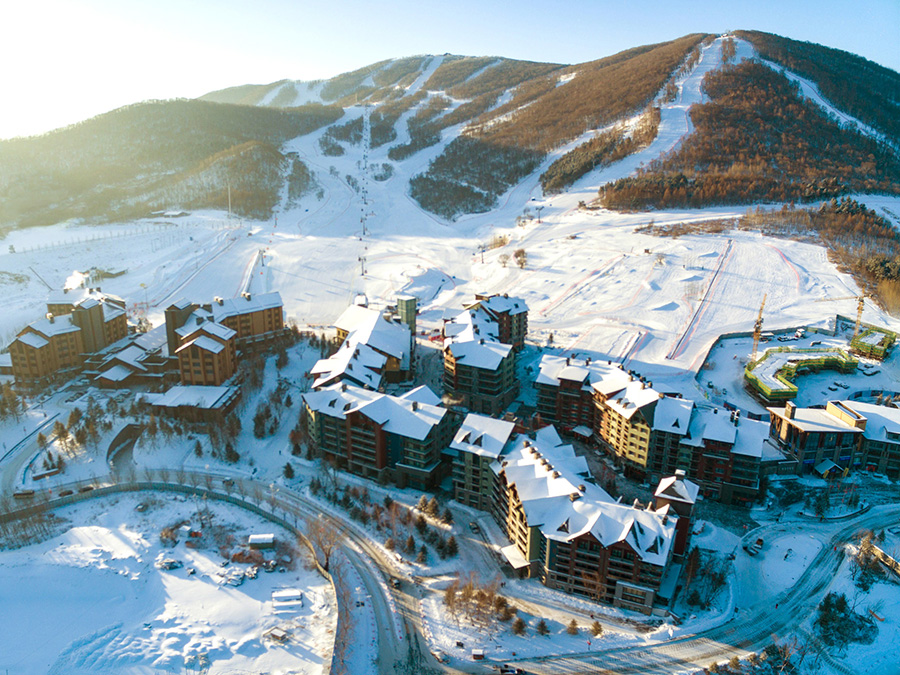 Vanke Lake Songhua Resort Wins Title of China's Best Ski Resort from the 2018 World Ski Awards
Design Workshop is pleased to announce for the second year running, Vanke Lake Songhua Resort has won the award for China's Best Ski Resort from the 2018 World Ski Awards. World Ski Awards™ is the only global initiative to acknowledge and honor excellence within ski tourism. The 2018 three-day event in Kitzbühel, Austria gives the industry's international leaders a chance to come together to exchange local knowledge, innovations and best practices on a global stage.
The Vanke Lake Songhua Resort community resides in the beautiful valley just north of Qing Mountain, which is only 15 km from downtown Jilin in northeast China. By combining western ski resorts knowledge from the United States and Europe with eastern traditions and cultural nuances, this resort opened to much fanfare in January 2015. The master plan resulted in the construction of a resort which includes skiing, golf, hotels, retail, restaurants, a variety of amenities, as well as a new community with a range of housing types, schools, retail/commercial, parks and community services.
"China is the biggest market in the world. We have beautiful mountains and we have a lot of people that love skiing or want to learn to ski," said Kelly Lu, COO of The Vanke Lake Songhua Resort, when asked why this resort is special to the region.
Design Workshop, the planner and landscape architect, led the developer team through a comprehensive master planning process for the four-season resort and new community development. In collaboration with Mountainworks, the ski area and facility consultant, plans were created for an integrated ski area, base village, and golf course capable of handling approximately 10,000 guests per day. Design Workshop and Mountainworks guided the client in an extensive educational and benchmarking process to learn about successful mountain resorts developments to ensure every detail was given proper attention.