News Release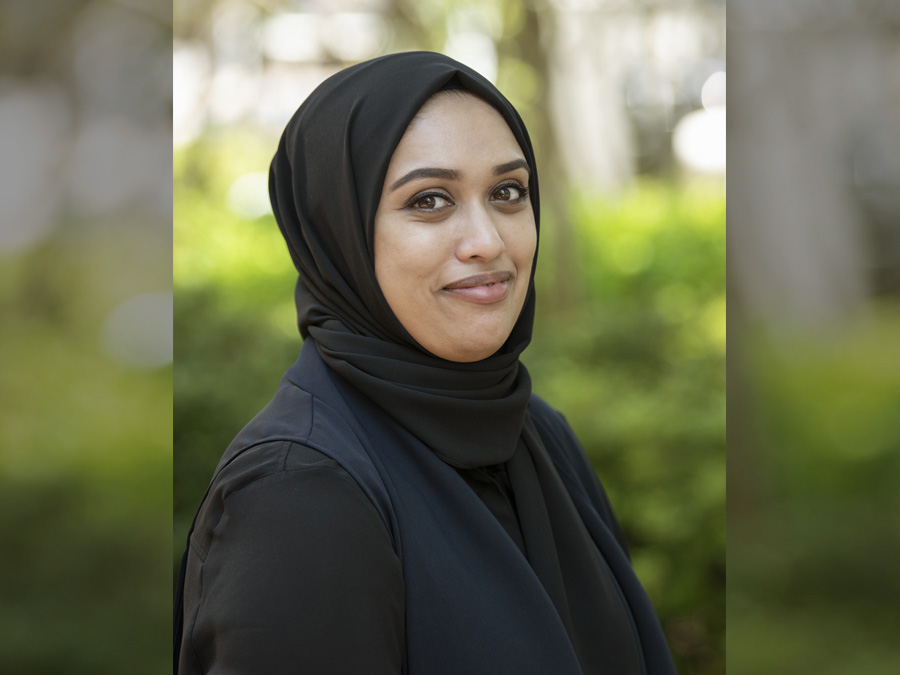 Interview with Tarana Hafiz
Why did you choose a career in urban design and planning?
I am fortunate to be able to do what I love – reimagining and designing cities, particularly public spaces. As a foreign-born child of a Bangladeshi immigrant family, I spent most of my life in large metropolitan cities that are incredibly dense - from Dhaka, Bangladesh with 22 million people to Queens, NYC where I spent a greater part of my adolescence, and then to one of the most diverse, sprawling cities in the United States – Houston. Each city has defined a sense of place for me, forming collective memories that characterize who I am and the experiences I have lived through. I spent time playing badminton on the rooftop of my grandfather's house in Dhaka and visited bustee markets to pick out the catch of the day with my father. I sat on my stoop in Queens, chatting about our Tamagotchi status as we watched other kids riding their bikes along our narrow street, people-watched on the subway that I caught to my high school, and joined in on anti-war marches along vital streets in Houston. I am motivated by creating experiences that are human-centered, and urban design and planning are perfect tools to make that happen. As designers, we often prioritize efficiency over experience. We think about things like parking lots, sidewalks, retail strips and bus stops as features that don't always come together as places for great experiences. For me, it's all about creating systems and well-connected, healthy spaces in our daily public life that not only allows us to feel part of a greater society but form the stories and memories of everyday people.
Tell us about a project you are excited about.
Right now, I'm most excited about working with principals, Kurt Culbertson and Emily McCoy, and their incredible team in the Raleigh office on the redesign of the Benjamin Franklin Parkway. When I think about a socially impactful legacy project, BFP fits that bill. It is one of those endeavors, particularly as we think of urban renewal projects, that don't come around often. I'm thrilled to be a part of the opportunity to transform this iconic parkway from the role of a ceremonial throughfare to one that will hopefully reflect the hearts and voices of all Philadelphians. Whether it's creating safer opportunities for everyday recreationalists, programming green spaces for seasonal concerts, or curating plaza spaces for peaceful dissidence, we are co-creating a plan with the citizens of the City to help realize the vast possibilities of this quintessential public space. And, it has been a pretty cool project to be a part of.
What is on the horizon for the urban design and planning industry?
The future of livability in vibrant cities will require leveraging the value of public realm planning and design to transform and tackle issues in environmental inequality, public health and resiliency - with designers, planners, builders and thinkers at its helm. Along with others in the industry, I think it is going to be critical to explore innovative ways to address pressing issues like climate change and racial and economic injustice. With my own struggles growing up in an underserved neighborhood, I understand that we must tie it back to policy, and channel being activists to reformulate critical design amenities around infrastructure, mobility, and access to public services that have immeasurable impacts on our everyday lives, and the lives of the most marginalized communities. And, learning about these issues firsthand from communities through participatory design is key.
I also think it is going to be vital to build and mentor a diverse coalition of future planners and urban designers who are reflective of the world and issues of today. Our industry doesn't have a great track record when it comes to investing in career paths for BIPOC. Through early educational programs, K-12 workshops and internships, we need to promote our profession for all. DW is making great strides with programs like the Dr. Charles Fountain internship and DW Design Week with universities across the country. But, we need more.
Why Design Workshop?
The spirit of collaboration and leadership! Design Workshop provides a rich environment for designers of all ages and backgrounds to embrace the entrepreneurial spirit. We are encouraged to seek fresh, new ideas, lead projects and voice our perspectives while being equipped with essential employee resources to provoke thought leadership beyond the firm. One endeavor that has resonated with me over the course of my career and specifically in the wake of 2020 is ensuring our industry, practice and projects adequately embody diversity, equity and inclusion (DEI). Design Workshop's DEI initiative not only allows me to continue to create an inclusive climate for young, minority designers but have a platform to address tough conversations that impact our firm culture and the projects we work on. This is a rigorous profession, and many men and women of color are less likely to succeed without the right resources. I have been incredibly fortunate to have amazing mentors throughout my time here who uplift me, and allow me to charter my path here. I seek to do the same for others. It shouldn't be unique to see a Muslim woman in a leadership position, but if doing what I love drives other Muslim women and BIPOC designers to do the same, I will have considered it a worthwhile and humbling experience.