News Release
Women's History Month 2020
In honor of National Women's History Month, we are excited to launch a month-long series sharing the stories about what the women at Design Workshop are doing to help or have done to positively impact the lives of other women or girls in their local communities.
Areti Athanasopolous
Allyson Mendenhall
Kenita Hood
Hadley Peterson
Becky Zimmermann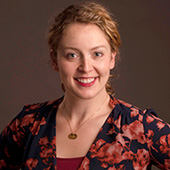 Areti Athanasopolous
Areti Athanasopoulos, landscape designer and planner based in Design Workshop's Denver office, currently mentors a single mom with four children (3 daughters and 1 son) from Afghanistan through her volunteer work with the International Rescue Committee (IRC). IRC is a non-profit that responds to the world's worst humanitarian crises and helps people whose lives and livelihoods are shattered by conflict and disaster to survive, recover and gain control of their future.
Areti's research in graduate school introduced her to helping refugees. "I have been working with refugees with the IRC for a couple of years now and prior to that I volunteered in a refugee camp in Greece. At IRC, I started as a transportation intern and met with families to help them navigate public transit to get to their English classes, new jobs, etc." Areti said. She met Sabira and her family about a year ago and clicked with all of them. "We have a great time together," Areti added. She has helped Sabira get to her appointments, register the kids for school, showed her the steps to obtain her first credit card and helped her learn how to drive.
"It's important to get involved in order to combat negative rhetoric and xenophobia, and to promote inclusivity in our communities. Refugees are just people fleeing unimaginable circumstances, and they should be welcomed and embraced, not feared, hated, and marginalized. If I were forced to flee with my children to another country, I dearly hope that people would help me," Areti added.
For more information about International Rescue Committee, visit: www.rescue.org.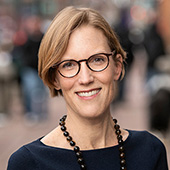 Allyson Mendenhall
As an alum of the Harvard Graduate School of Design (GSD), it was an easy decision for Allyson Mendenhall, principal at Design Workshop, to volunteer as a mentor for Harvard Graduate School of Design's Womxn in Design (WiD) mentorship program. The program connects female-identifying students and alumnae to foster networks and dialogue about design practice, career paths and being a woman in the design field. "As Immediate Past Chair of the GSD Alumni Council, I wanted to continue to be an engaged alumna and support students," said Allyson. "Volunteering as a WiD mentor allows me to do both."
Allyson draws on her own personal and professional experiences to offer advice, support and guidance to her mentee, GSD MLA '21 student Tian Wei Li. The two will connect via video conference, phone and email, and hope to meet in person in the future. "Mentoring goes both ways," adds Allyson. "I bring many years of experience at design firms to the conversation. The role I've entrepreneurially built for myself at Design Workshop serves as an alternate model for students to learn about. It's rewarding to share advice related to my mentee's career progression as she seeks out internships and full-time positions. But I also continue to learn so much from engaging with students. It's one of my favorite things to do."
While Allyson has always made herself available to serve as an informal mentor to women in the industry, this is the first time she has participated in a formal mentorship program. "I love serving as a sounding board and connector to women," said Allyson. "I leave every conversation providing two or three additional leads to my mentees that so they can expand their network and seek other mentors. I want to make sure the conversation with me isn't the end of the line for a mentee, but rather an entry point into many fulfilling career-related encounters."
For more information about the Harvard Graduate School of Design's Womxn in Design, visit https://www.gsdwid.com.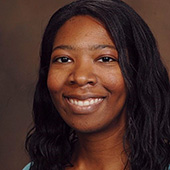 Kenita Hood
For the last five years, Kenita Hood has been a member of the Rockin' City league. While she has always loved roller derby, it wasn't until she heard one of her coaches say "the roller derby community gives a lot to each of us so we need to each make sure we give back to it," that Kenita began to consider ways to not only push herself out of her comfort zone but give back to the organization that had given her so much. As one of the most veteran skaters on the team, she had something to share so she took a risk and volunteered to coach for the Rockin' City B team Hidden Tracks.
Kenita and her fellow coaches had one goal — to create positive energy on the team. "It's not about winning or losing, it's about the great time you have with your teammates," explains Kenita. She describes one game where the other team was significantly better than they were, yet all the Hidden Tracks teammates cheered on every small victory and left the game in good spirits despite the loss. It's this community of women supporting women that Kenita enjoys the most. "For all of us at Rockin' City, it's not just about roller derby but rather building a community of like-minded women who can count on each other for support," said Kenita.
While her role as a volunteer coach recently came to end, the lessons Kenita walked away with will last a lifetime. "As a shy person, this experience taught me that I have a lot to offer. I learned that my quiet presence isn't a negative attribute, rather it helps people stay grounded in challenging times. I also learned new ways to communicate which will help me in both my personal and professional life," adds Kenita. Kenita is a Marketing Coordinator in the Austin office.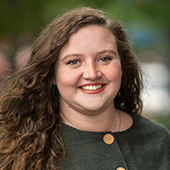 Hadley Peterson
When Hadley Peterson volunteered to serve as a mentor for North Denver Women Who Lead – a social impact program championed by the North Denver Cornerstone Collaborative – she had no idea the influence it would have on her own life. Matched with a 25-year old woman with four children, at first Hadley struggled with what she could offer. It quickly became apparent that that despite their differences, they had much in common. "Not only did we spend time together at our weekly classes, but we would go to the park with her kids, share meals and practice English," explained Hadley. "We quickly built a relationship focused on our similarities not our differences."
The inaugural North Denver Women Who Lead program began in 2019 with 22 women who gathered each week to hear from community leaders about opportunities and knowledge to build leadership and job skills to empower their personal and professional lives. The classes were held simultaneously in English and Spanish to encourage language justice, allowing everyone to contribute in real time. As a mentor, Hadley attended each session and accompanied her mentee to external events like job fairs and community picnics. She spent time one-on-one with her, teaching her about topics like financial literacy, building self-confidence and goal-setting. It's been a year since their formal mentorship ended and the two women still talk weekly – and Hadley helped her get her GED and land another job!
"We were different people, each overcoming our own challenge, yet we came together each week with powerful women supporting us," describes Hadley. "It didn't matter what they looked like, what their job was or their economic position in life, we both had strong women around us lifting us up." One of Hadley's favorite parts of the program was the fact that she got to know her mentee's four children, as well as those of others in the group. "It was inspiring to see these women working so hard so that the future generation can succeed," said Hadley.
In addition to helping advance women in her own community, Hadley is working to share the stories of under-represented women in the industry. As the social media and marketing manager for the American Planning Association Urban Design and Preservation Division, she is leading an effort to create a series of articles about under-represented groups of women in the design and preservation industry. The first article looks at six students carrying on the legacy of preservation work at Tuskegee University.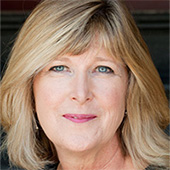 Becky Zimmermann
Becky Zimmermann is a relationship-builder, finding every opportunity to bring women together. It began when she started her professional career at Design Workshop at the age of 22. While the firm had a good gender balance, the real estate and resort development industry in which she worked was male-dominated. Finding it difficult to identify a mentor, Becky created her own Women's Roundtable. It brought together a small group of women in diverse professions that shared a common need – a venue to discuss women's issues. "Over five years, we explored more than 50 topics impacting women such as women and travel, women and power, women and their mothers, women and phobias," explained Becky.
Throughout her career, Becky has made it a priority to listen to women's stories and learn from their experiences. What was their path to where they are today and what do they see of their future? "Last year, when I had an extraordinary opportunity to be a guest on the USS Theodore Roosevelt aircraft carrier in the Pacific Ocean, I made a point to sit by women sailors at mealtimes and hear their stories," shared Becky. "Women make up only 17% of the U.S. Navy," she explained. "It was fascinating to hear why they joined the Navy, how got to be on a 5,000-person warship, how they got the job they were currently assigned and what life was like on this floating city."
Becky has had the opportunity to meet many inspirational girls and women over the years but there is one that stands out. During her time at the National Sports Center for the Disabled, there was a girl with cerebral palsy who became a friend of Becky's after accompanying her to events to share her story. This girl's strength and determination continue to inspire Becky today. "I never turn down a request to have coffee with a young professional woman seeking career advice," said Becky. "I work tirelessly to open doors for women for leadership roles at organizations in which I am involved such as the Urban Land Institute, and I hope that through my actions and words, I have had a positive impact with women, whether I know them or not."