On the Boards
Northwest Community Park & Frisco on the Green
Frisco, Texas
Located in the rapidly developing Dallas-Fort Worth Metroplex, Frisco is recognized by the U.S. Census Bureau as the fastest growing U.S. city since 2010. It is also home to some of the last remaining prairie grasslands, considered the most endangered ecosystem in North America.
Northwest Community Park and Frisco on the Green comprise a combined 147 acres of undeveloped land harboring riparian corridors, stands of hardwood forest, and rare, precious patches of ancient Texas Blackland Prairie. Grasslands like these are the most endangered ecosystems in North America.
Design Workshop was challenged with integrating a unique ecological setting with miles of volunteer-built mountain biking trails and a range of new programming to bring the parks to life. Native gardens, playgrounds, and a large bike park are just a sampling of the elements that an array of new trails and paths wind through and connect. As prairie restoration brings biodiversity and community programming brings visitors the parks will serve as valuable natural space for a burgeoning community.
Services Provided: Landscape Architecture, Park Programming, Cost Estimating
Client
City of Frisco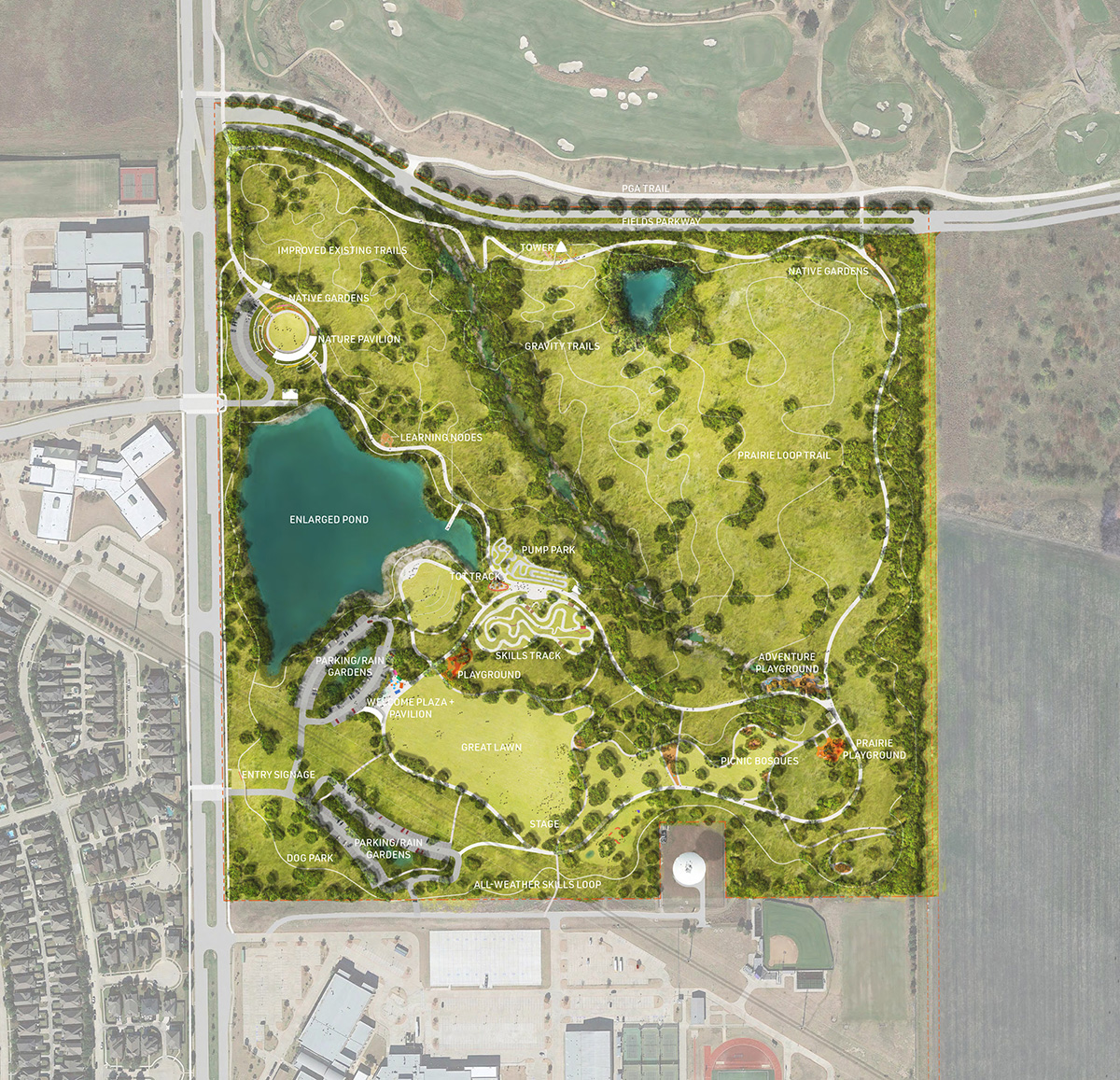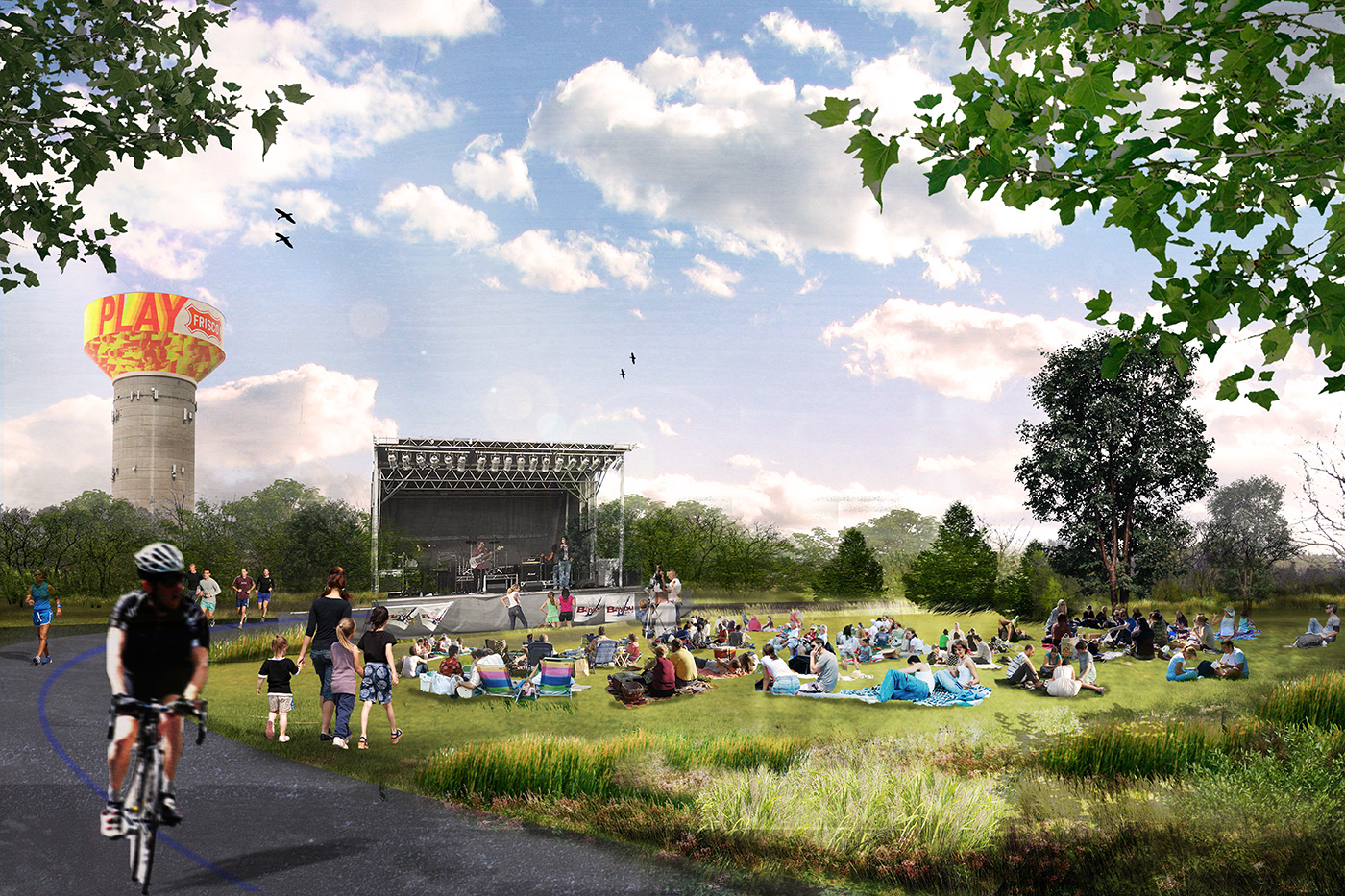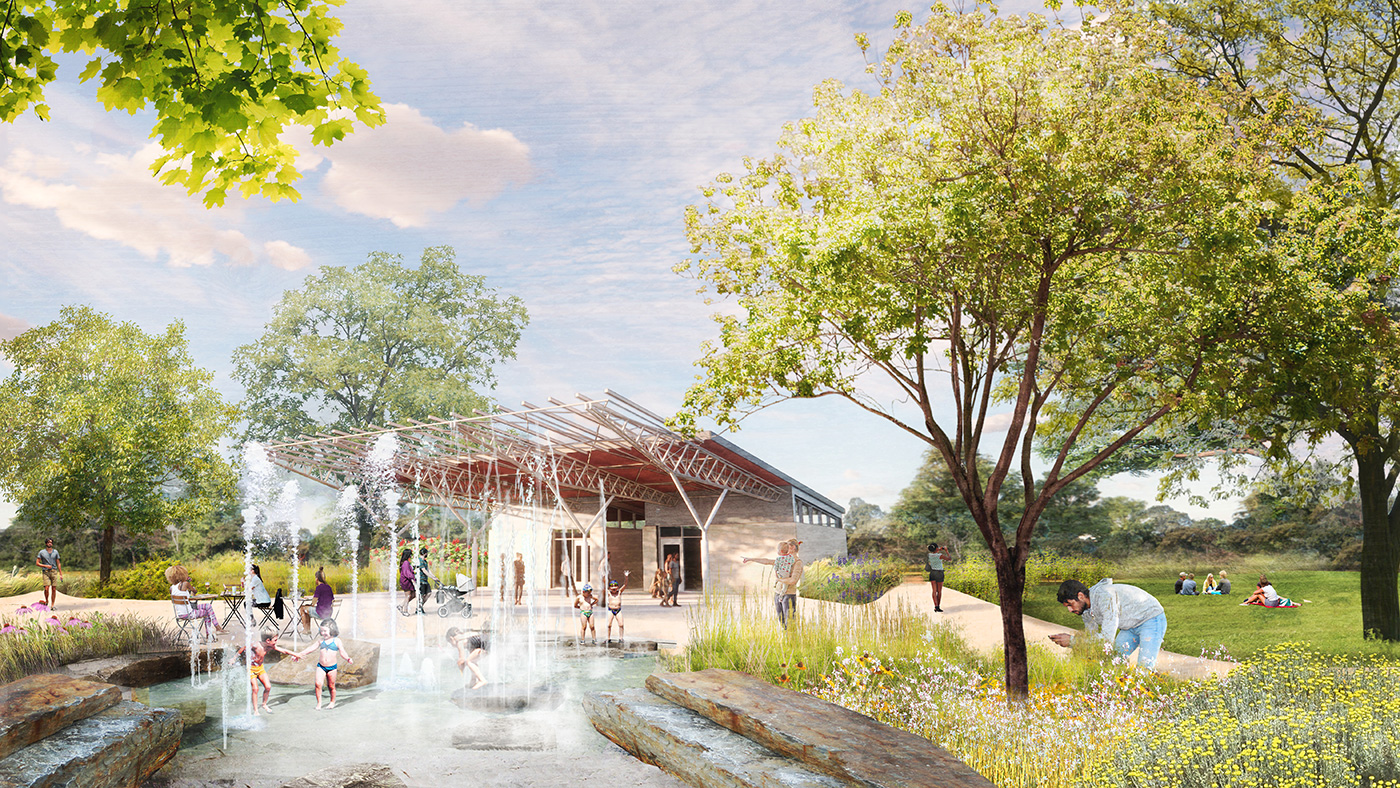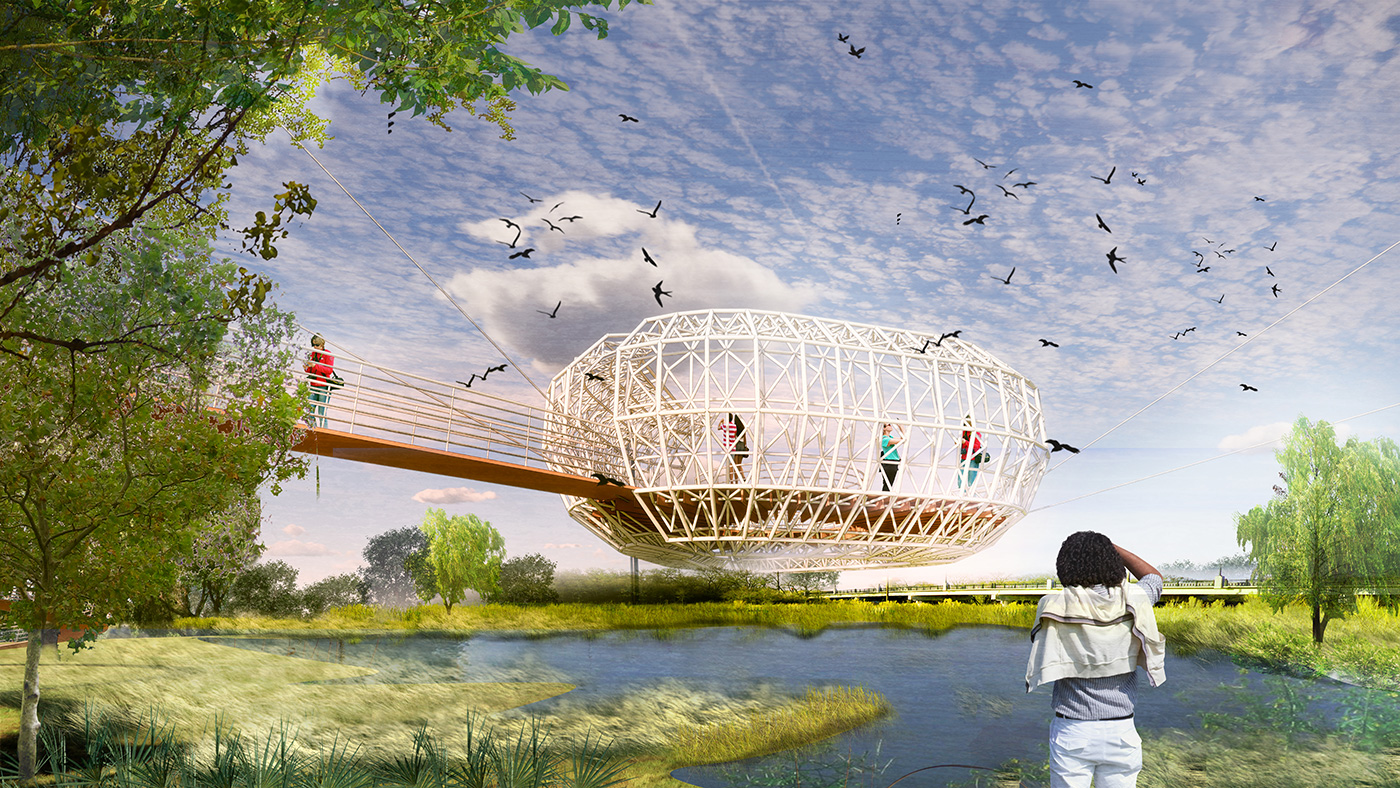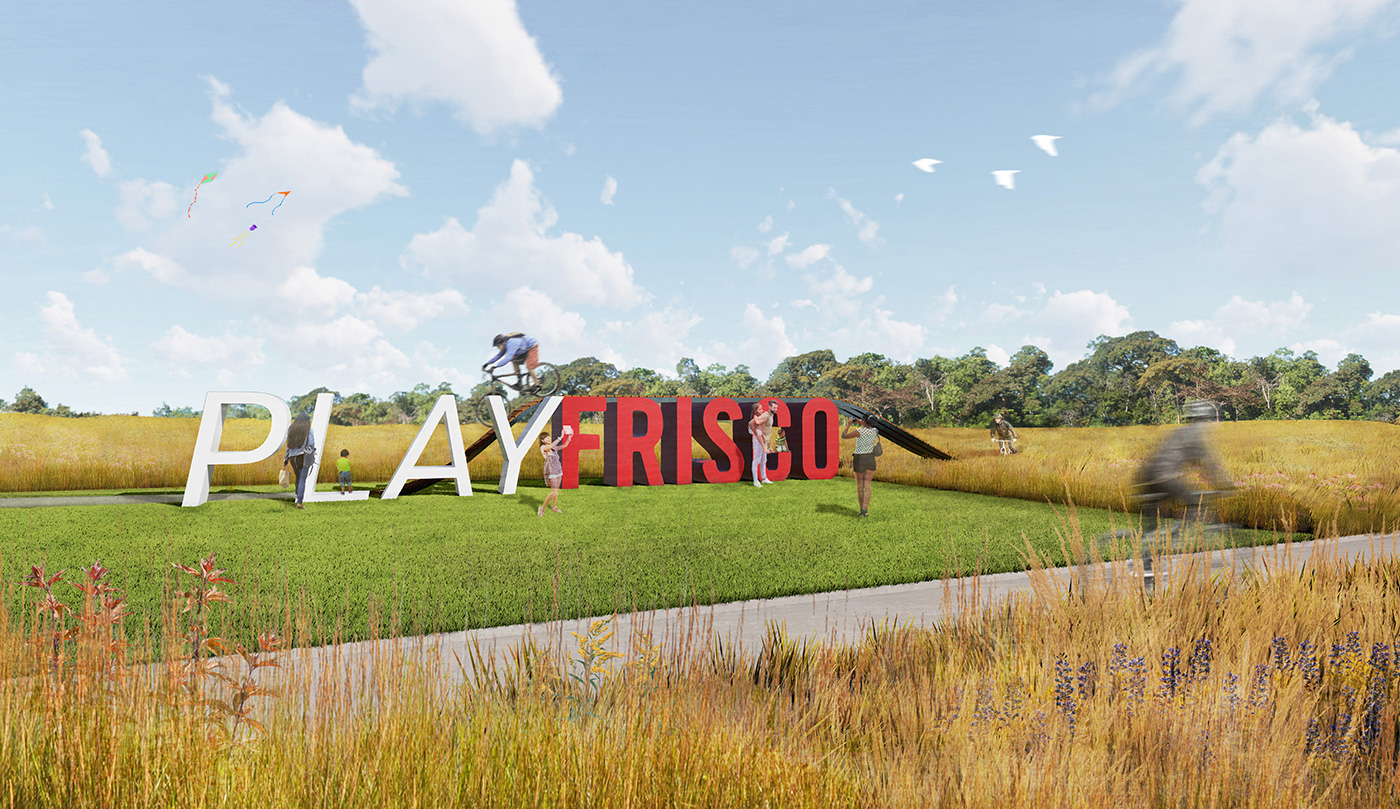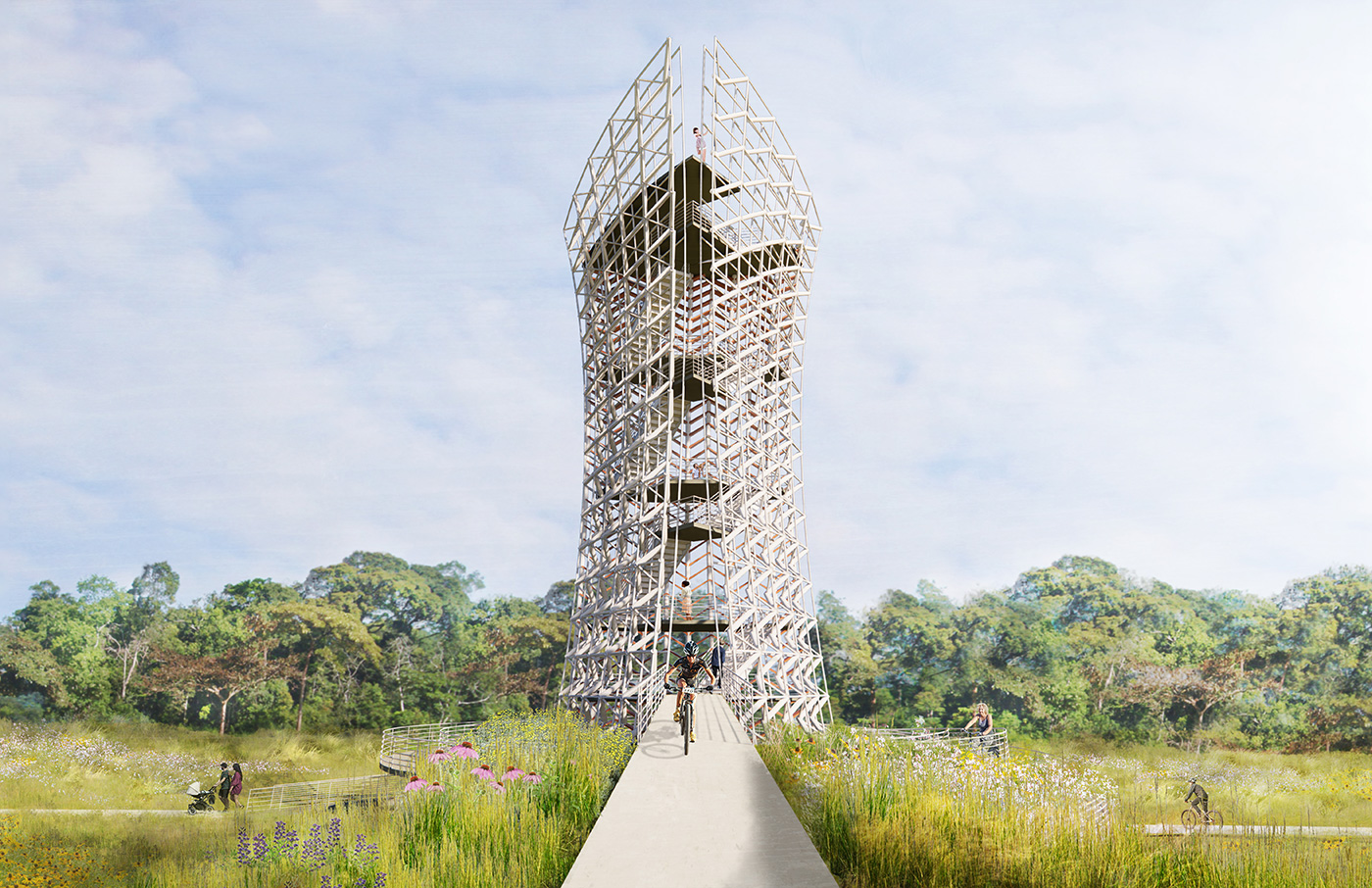 Collaborators
Ecosystem Design Group, ETM Associates, IMBA Trail Solutions, JQ Engineering, PGAL