On the Boards
The Point
Draper, Utah
As Utah continues to expand outward from existing city centers, more people are forced to drive farther between their homes and jobs. This results in more congestion, air pollution, and lost productivity for Utah's workforce. The Point is a rare opportunity to reverse the trend by infilling a former Prison site into Utah's First '15-minute city' where new jobs, housing, transit and open spaces will improve the health and vitality of Utahns.
Planned as a 600-acre mixed-use development, The Point will become a key economic catalyst that will provide innovative businesses opportunities, diverse mobility options, various housing types and new retail venues for approximately 14,000 people.
The entire parks and open space network will provide a variety of transportation choices from bikes, pedestrian paths, and a trolley system that ensures that all residents and workers are within a 5-minute walk of a high-quality public space. One of the signatures of the park system will be River-to-Range Park, a linear open space that connects the Jordan River greenway to the foot of the Wasatch Mountains, creating a significant, mile-long ecological and recreational corridor.
The parks and open space system will provide multiple benefits including a dedication of 50% of the public areas to naturalized landscapes, increasing the biodiversity of the site by 100%, treating 100% of the storm water through green infrastructure features and increasing carbon sequestration by 25% over conventional means.
Key state leaders have said the Point is a "multi-generational opportunity that will allow our kids to have a world-class career here in Utah."
Services Provided: Parks and Open Space Planning, Landscape Architecture
Client
The Point of the Mountain State Land Authority (POMSLA), SOM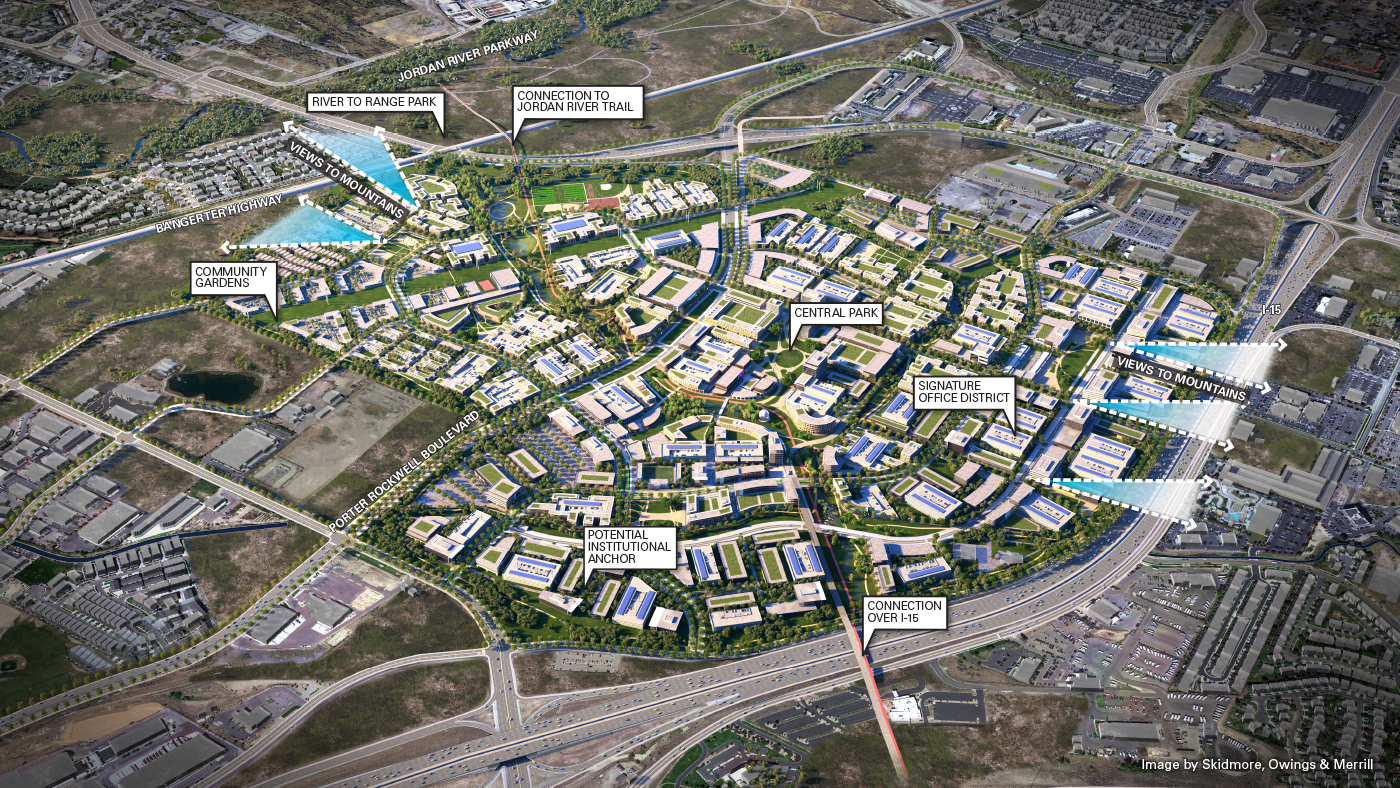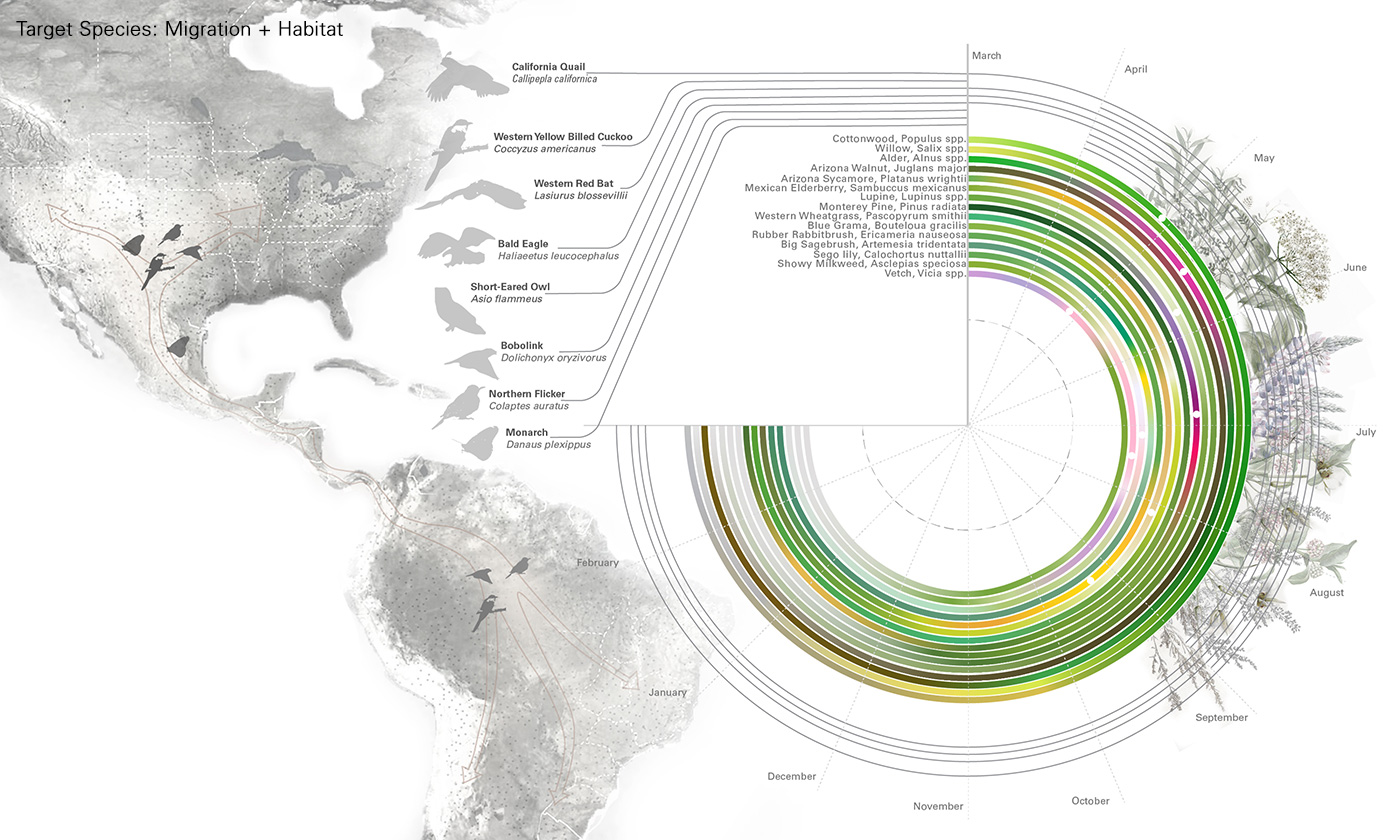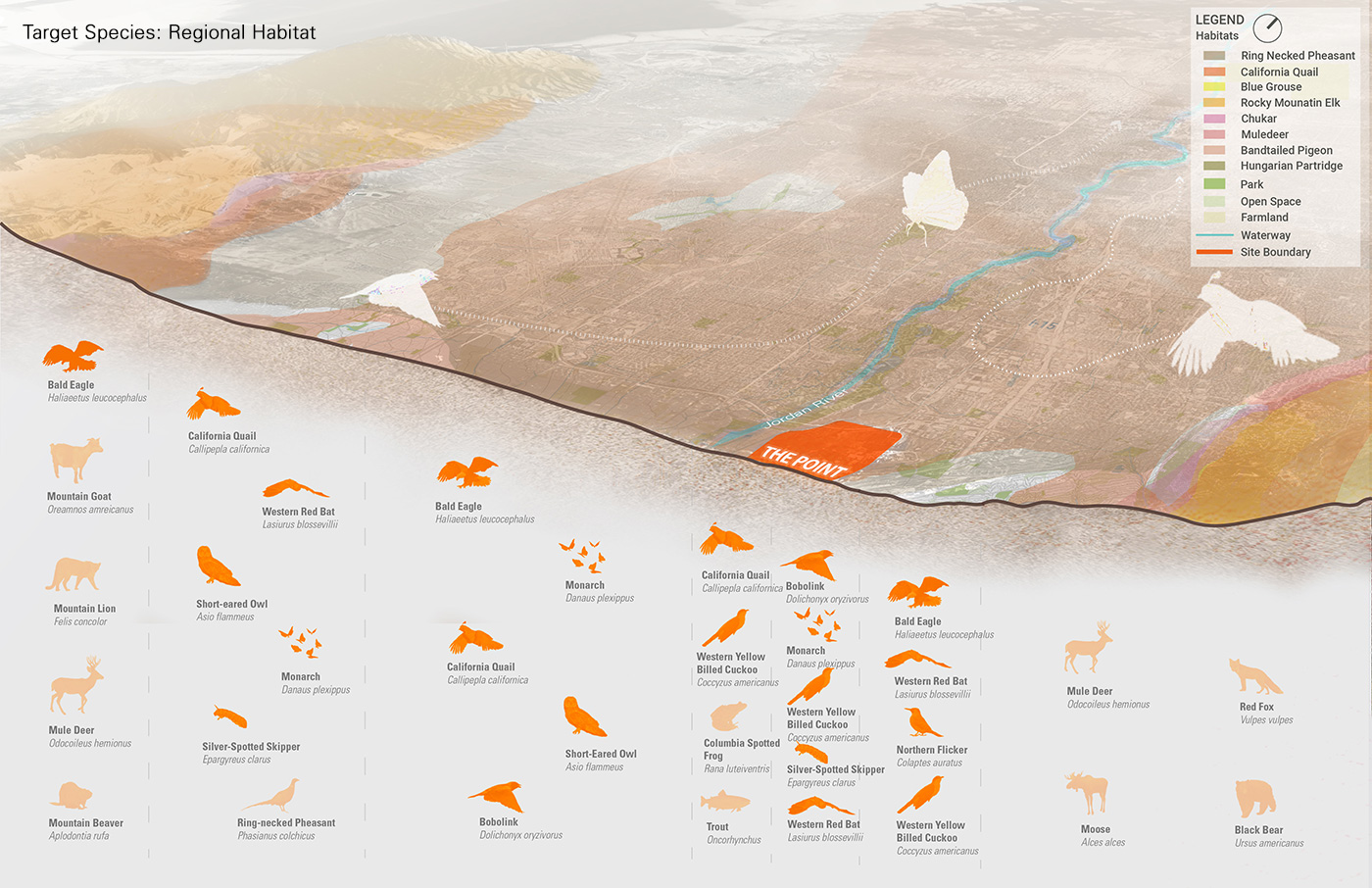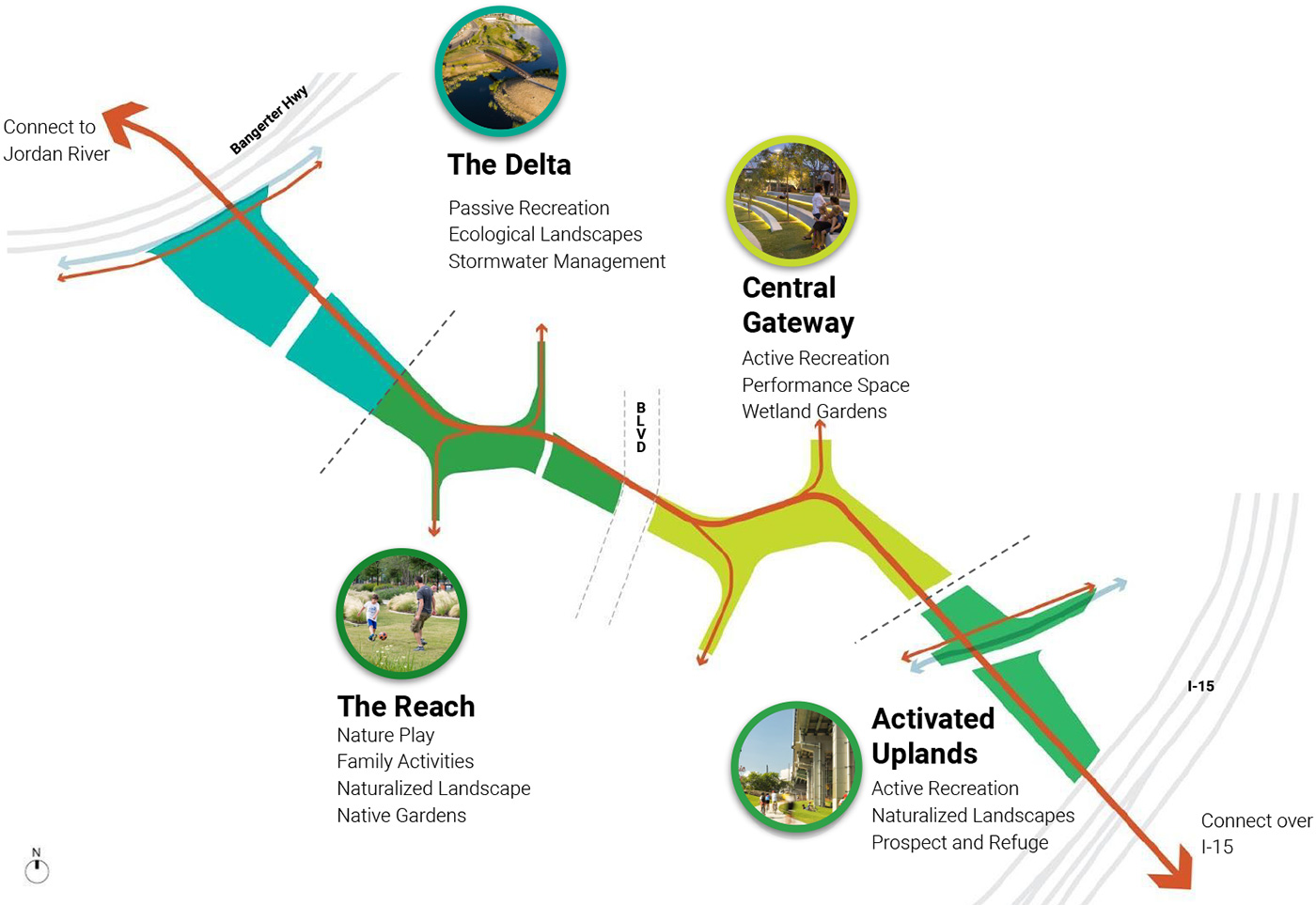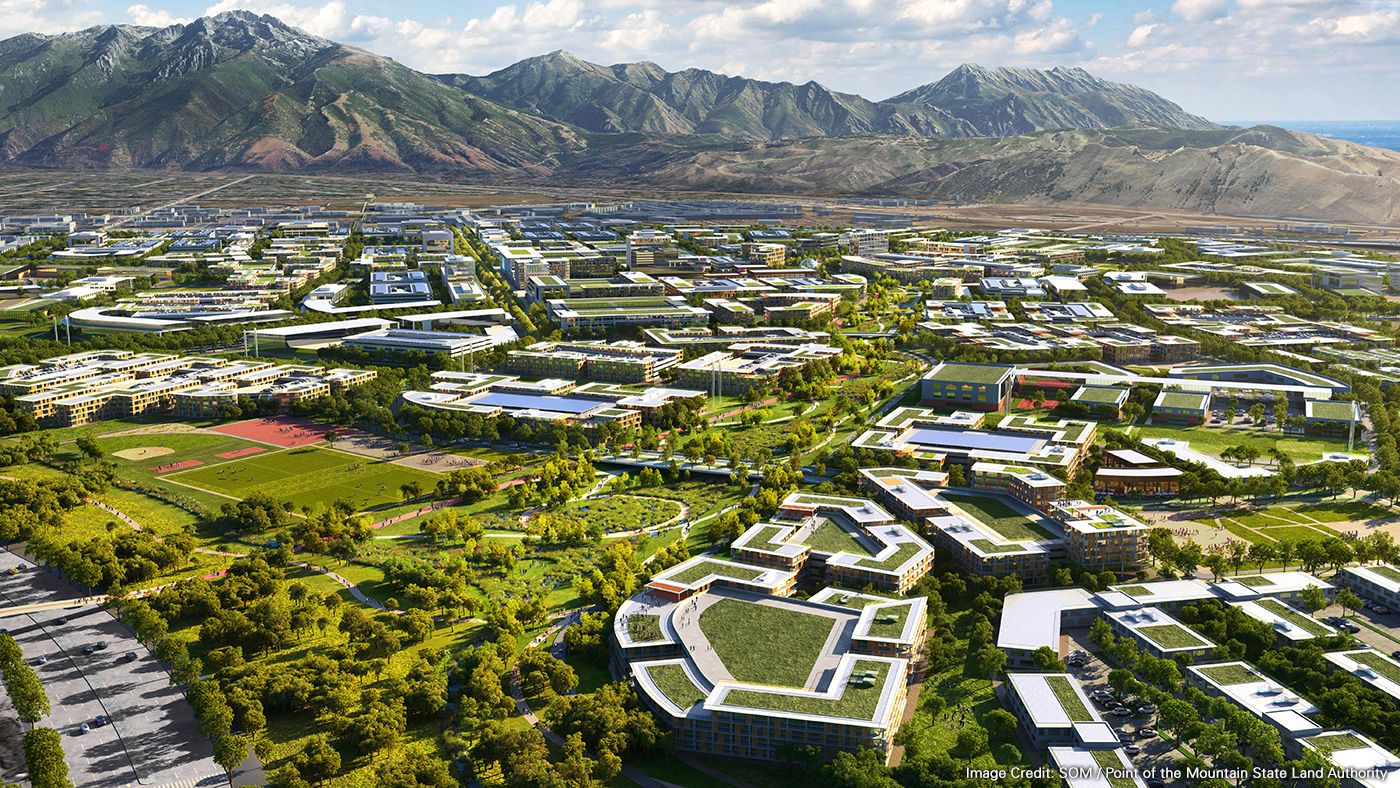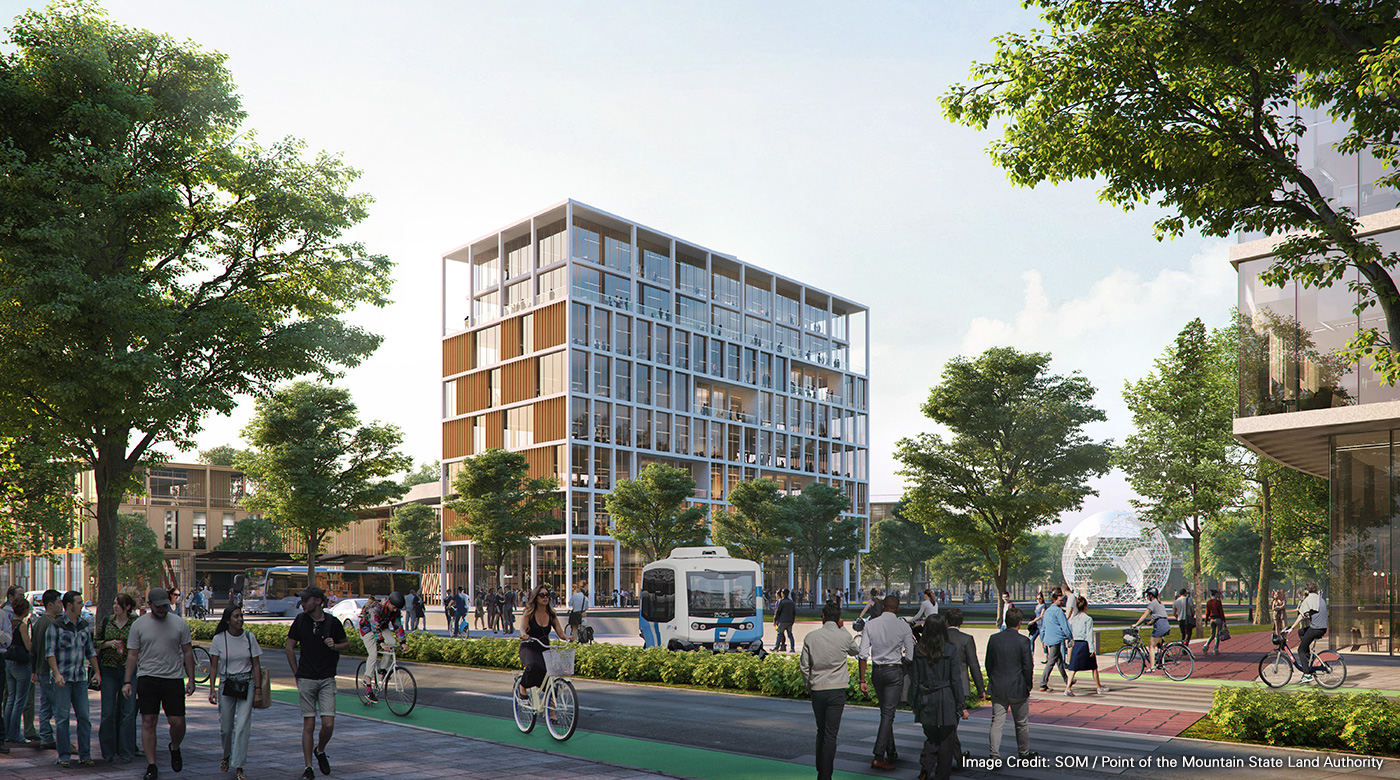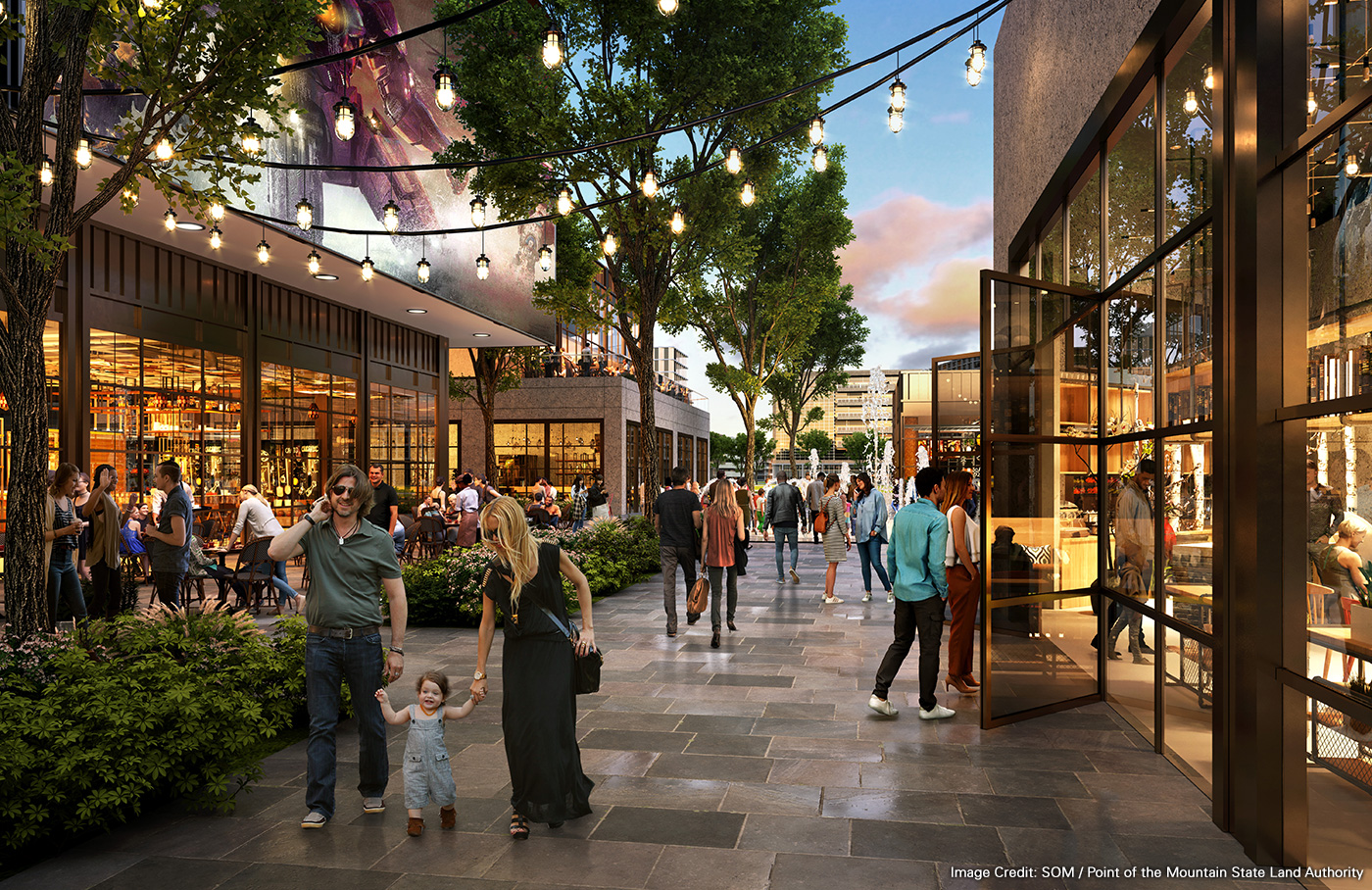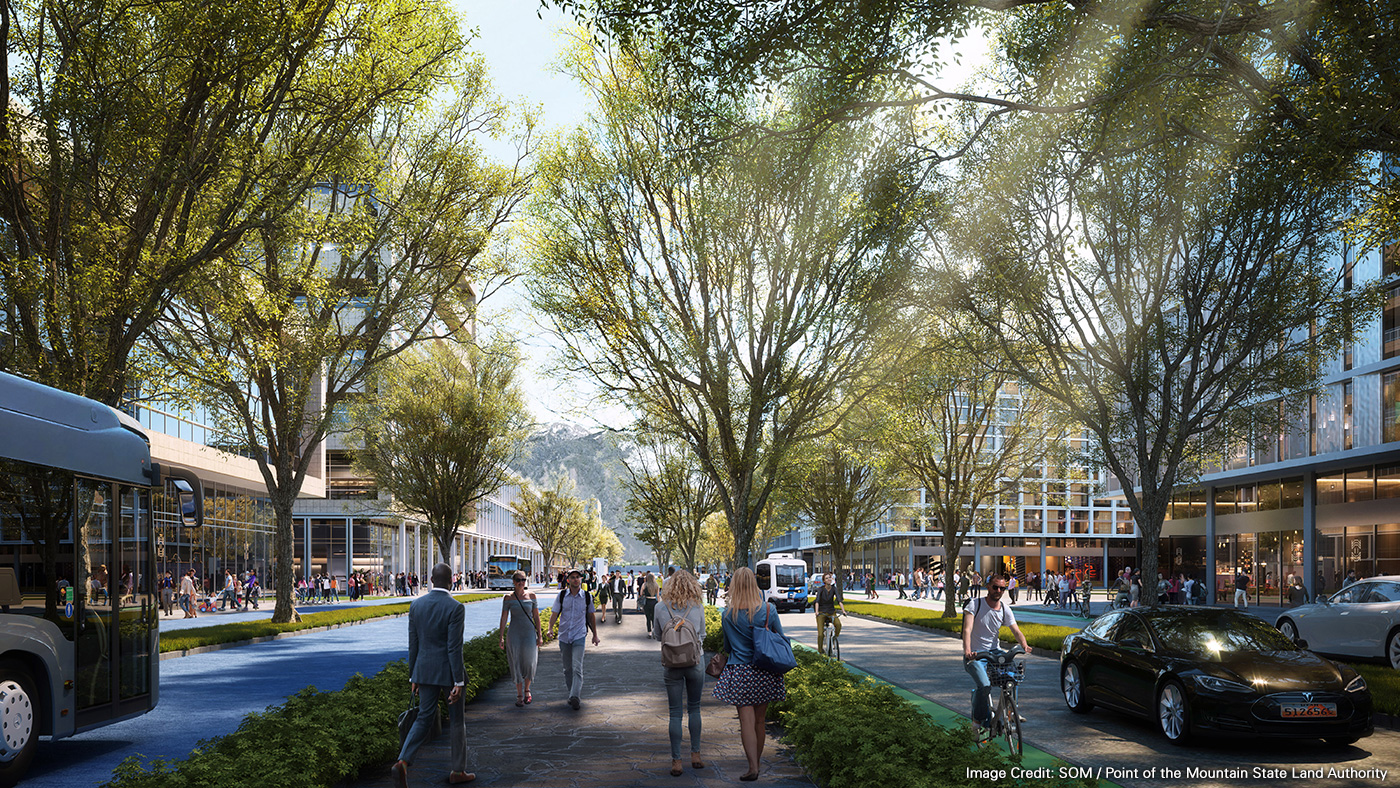 Collaborators
Skidmore, Owings & Merrill, Hales Engineering, Sam Schwartz, Great Basin Engineering, WSP, SJ & A