On the Boards
Gorsuch Haus
Aspen, Colorado
The western portal to Aspen Mountain was once renowned for providing the longest ski lift in North American while the surrounding neighborhood attracted generations of visitors with its energetic social atmosphere of lodges and apres ski decks. Today, only five percent of skiers access the mountain at this location and nightly hotel options in the immediate area, and Aspen on the whole, are declining. While annual international racing events have been held on this side of Aspen Mountain, the infrastructure to support international level ski events has lagged dramatically behind comparable resort communities.
The Gorsuch Haus mixed-use lodge seeks to return alpine traditions and hospitality to the base of the Historic Life 1. Design Workshop is leading the land use planning and site design for this complex, on-mountain location, balancing the requirements of future lodging, skier services and mountain operations with consideration and respect for the adjacent neighbors, potential development projects and the authenticity of the site.
Anticipated neighborhood improvements include the restoration of the Historic Lift, a replacement ski lift and revitalization of the base with skier plaza, associated skier services and mountain operations offices, and indoor/outdoor gathering spaces. At the Gorsuch Haus, 81 boutique lodge rooms and guest amenities like the World Cup Terrace, additional apres ski decks, meeting places, and a spa are planned. By activating this important Aspen destination, the Gorsuch Haus project will play a critical role in realizing Aspen's reputation as a world class ski town for generations to come.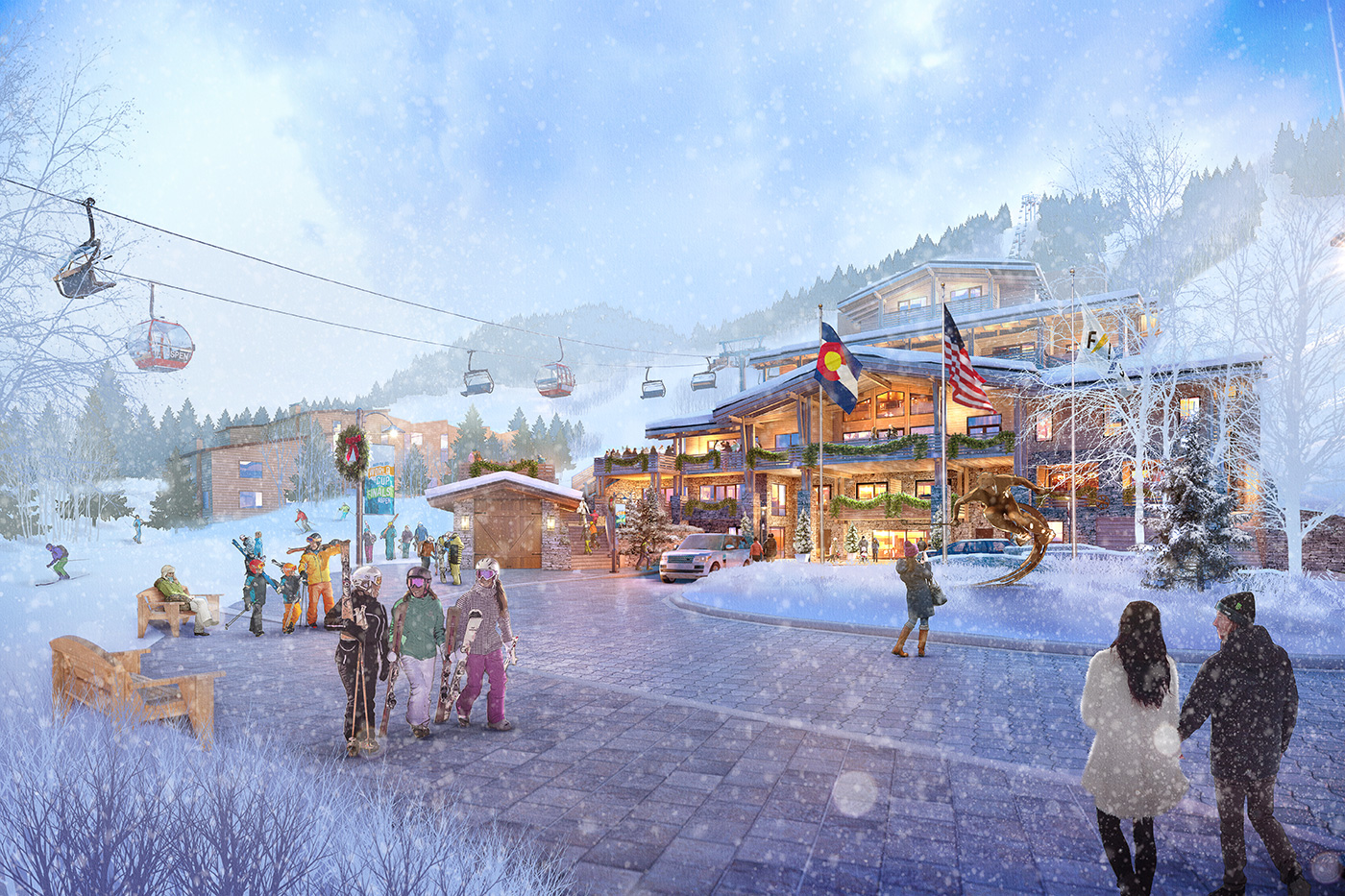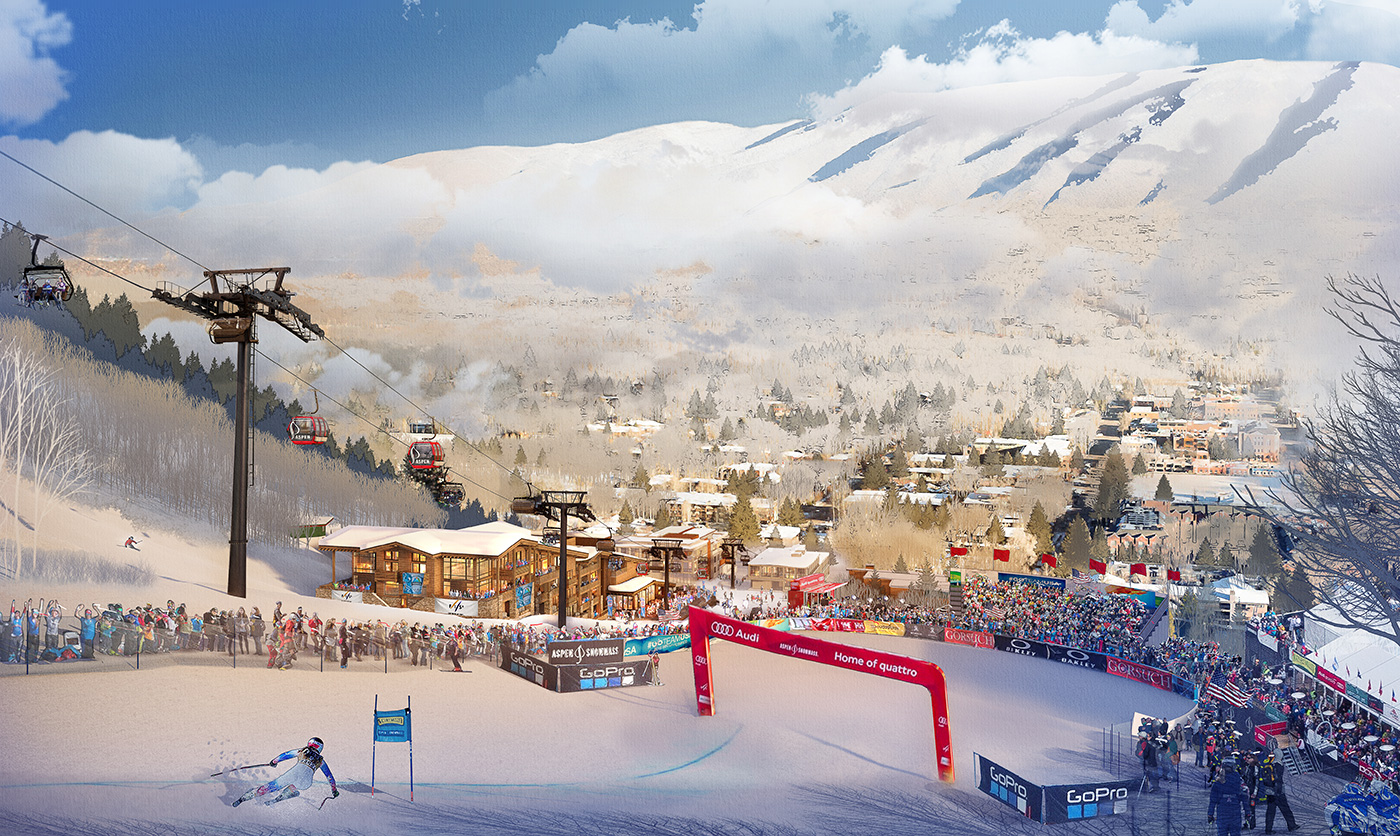 Collaborators
Norway Island, LLC, Lowe Enterprises, 4240 Architecture, Todd-Avery Lenahan