Residential Gardens
Shadowrock Garden
Aspen, Colorado
Resting at the base of a rugged granite peak, this garden captures the spirit of its rugged alpine setting. The client – inspired by the phenomenon of naturally occurring lakes found throughout the Colorado Rockies – approached Design Workshop to transform their existing garden into one where their family could deepen their connection to each other and to nature. Such alpine lakes are often held within boulder outcroppings at high elevations, possessing tranquil beauty through their unexpected and irregular forms.
As part of the concept, a cascading stream emerges from and engages with the hillside's topography. 55 large boulders, each weighing between 1-3 tons, were obtained with the intent of integrating them seamlessly throughout the bodies of water as outcrops of rock. Along the water's edge, outcroppings inform the movement of water, allowing for both moments of stillness and movement. Exuberant planting pockets fill in between ledge stones, offering color and texture, representative of the larger native landscape.
For this vision to be realized, the design team crafted an artful approach using technology to communicate the unexpected and irregular forms necessary for effective construction means and methods. This is the first known landscape architecture project to scan, print and physically model irregular boulders to precisely depict an accurate representation of the outcome. In doing so, this innovative method enhanced the design process, resolved installation issues, and artfully bridged the gap between the landscape architect's vision, owner's expectations, and the contractor's needs.
Services Provided: Site Analysis, Master Planning, Zoning & Land Use Approvals, Site Planning, Conceptual Design, Schematic Design, Design Development, Construction Documents, Permitting, Bidding/Negotiations, Construction Observation, Grading & Drainage Plans, Landscape Architecture, Lighting Design
Awards
Honor Award for Communications, ASLA National
Regional Award for Outdoor Living, LUXE Residential Excellence in Design
Merit Award for Residential Design, ASLA Colorado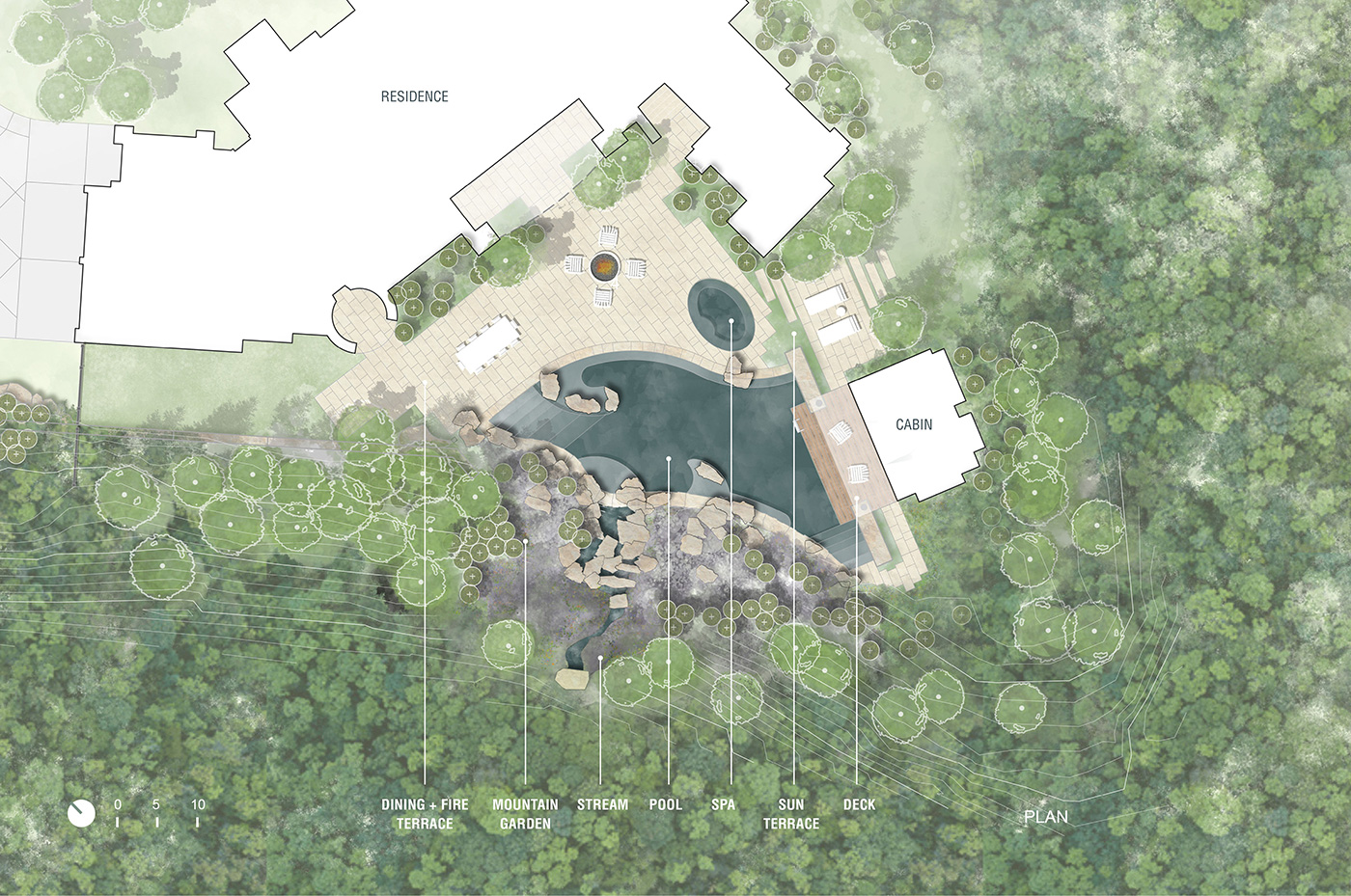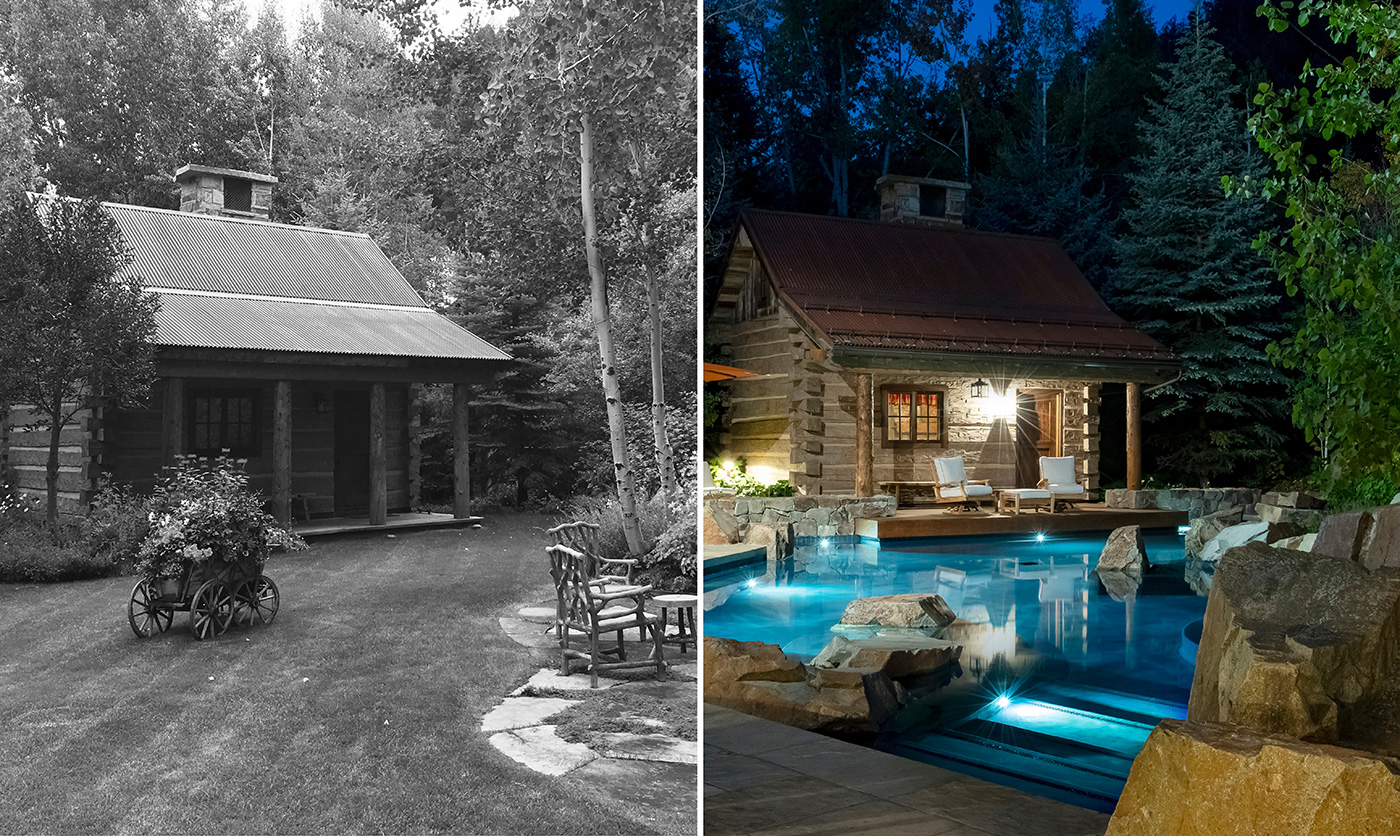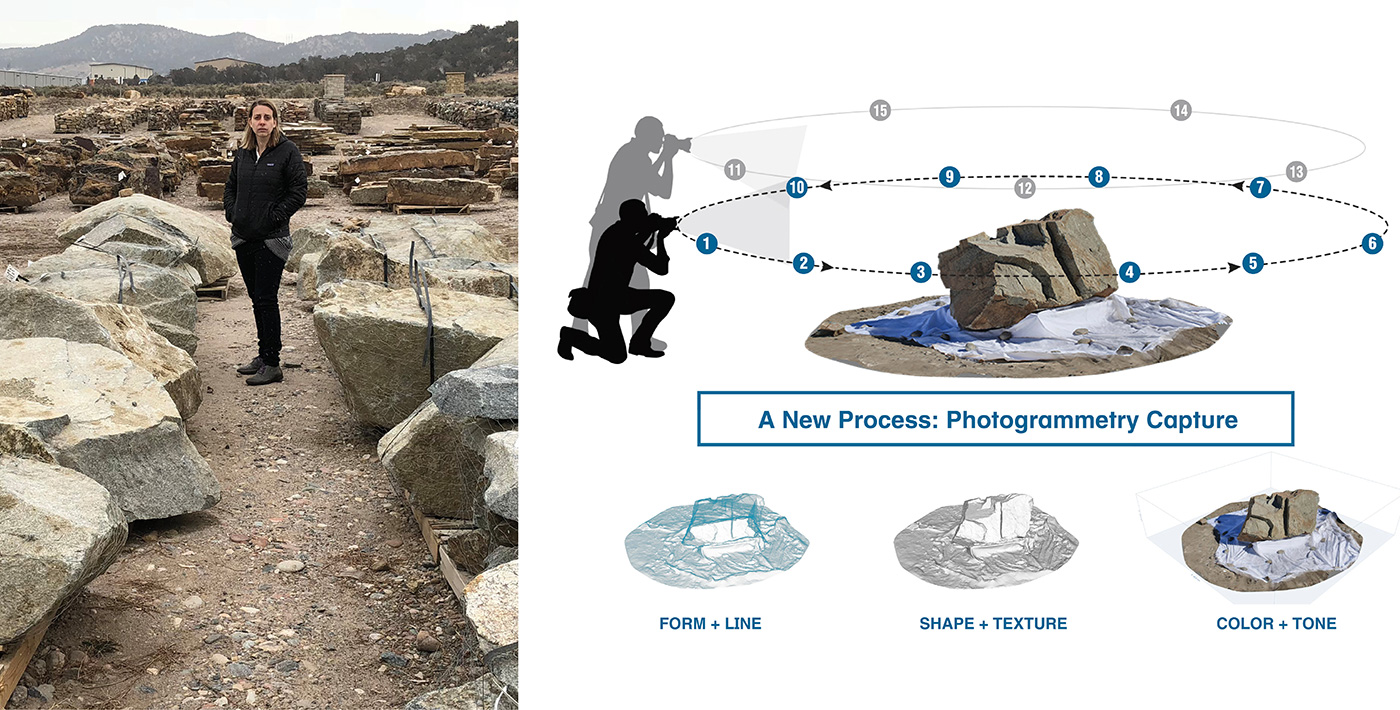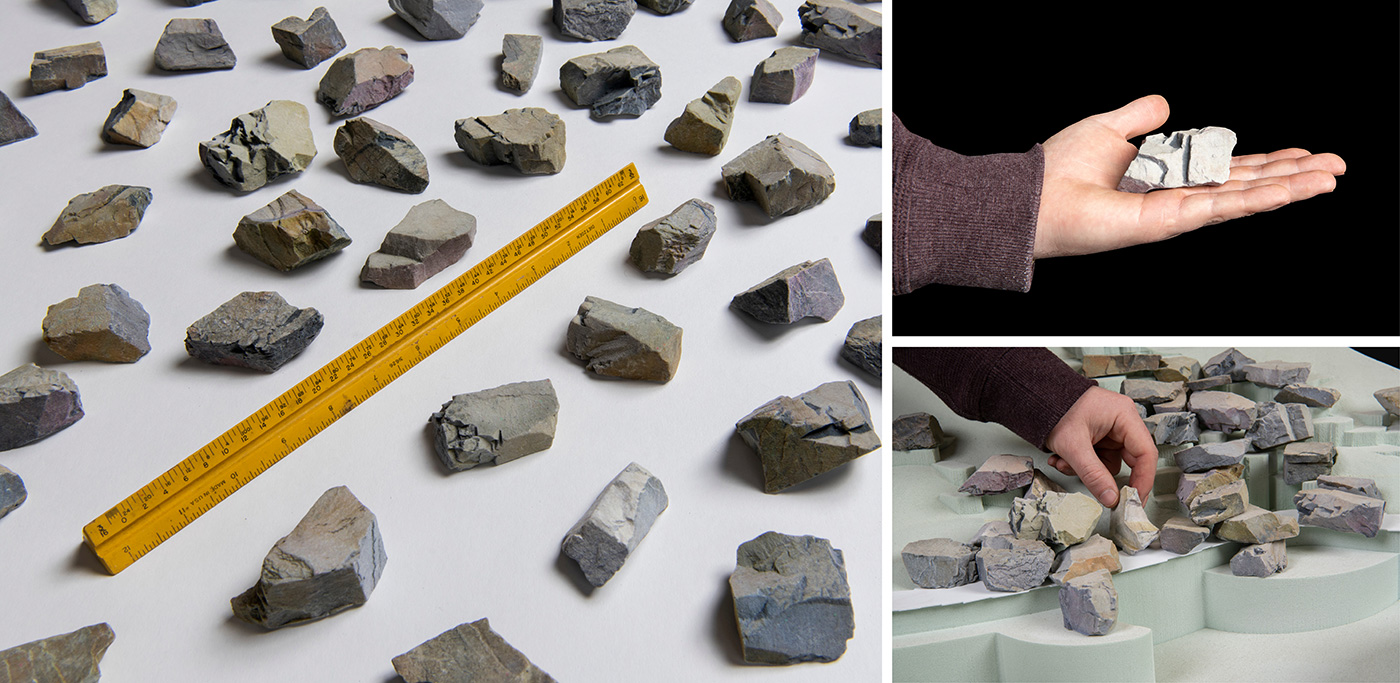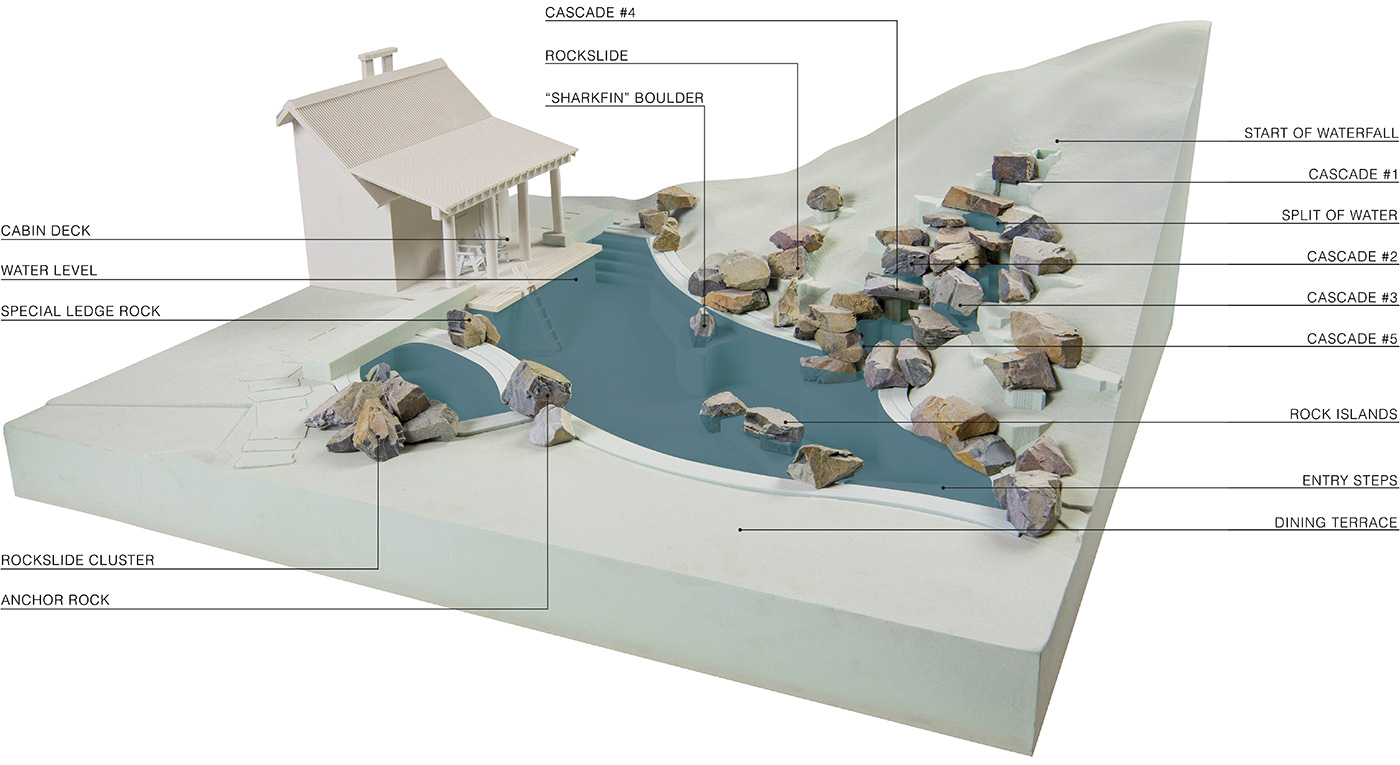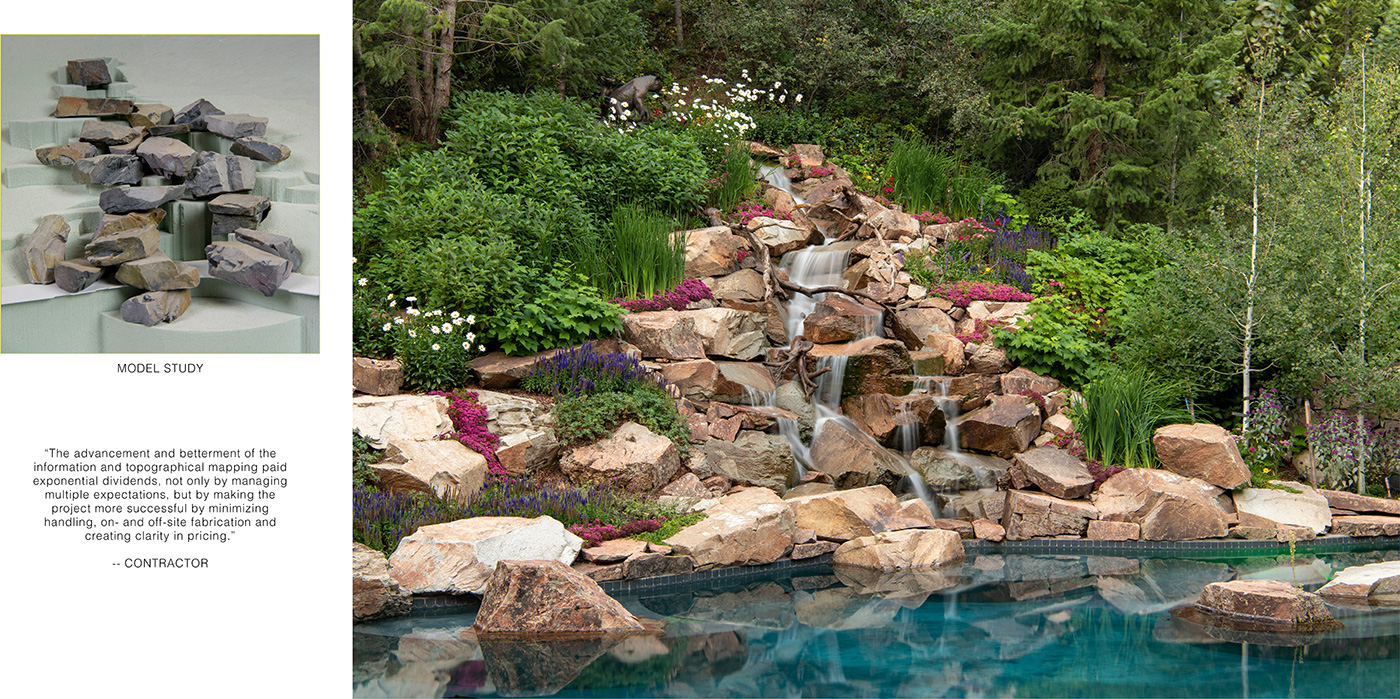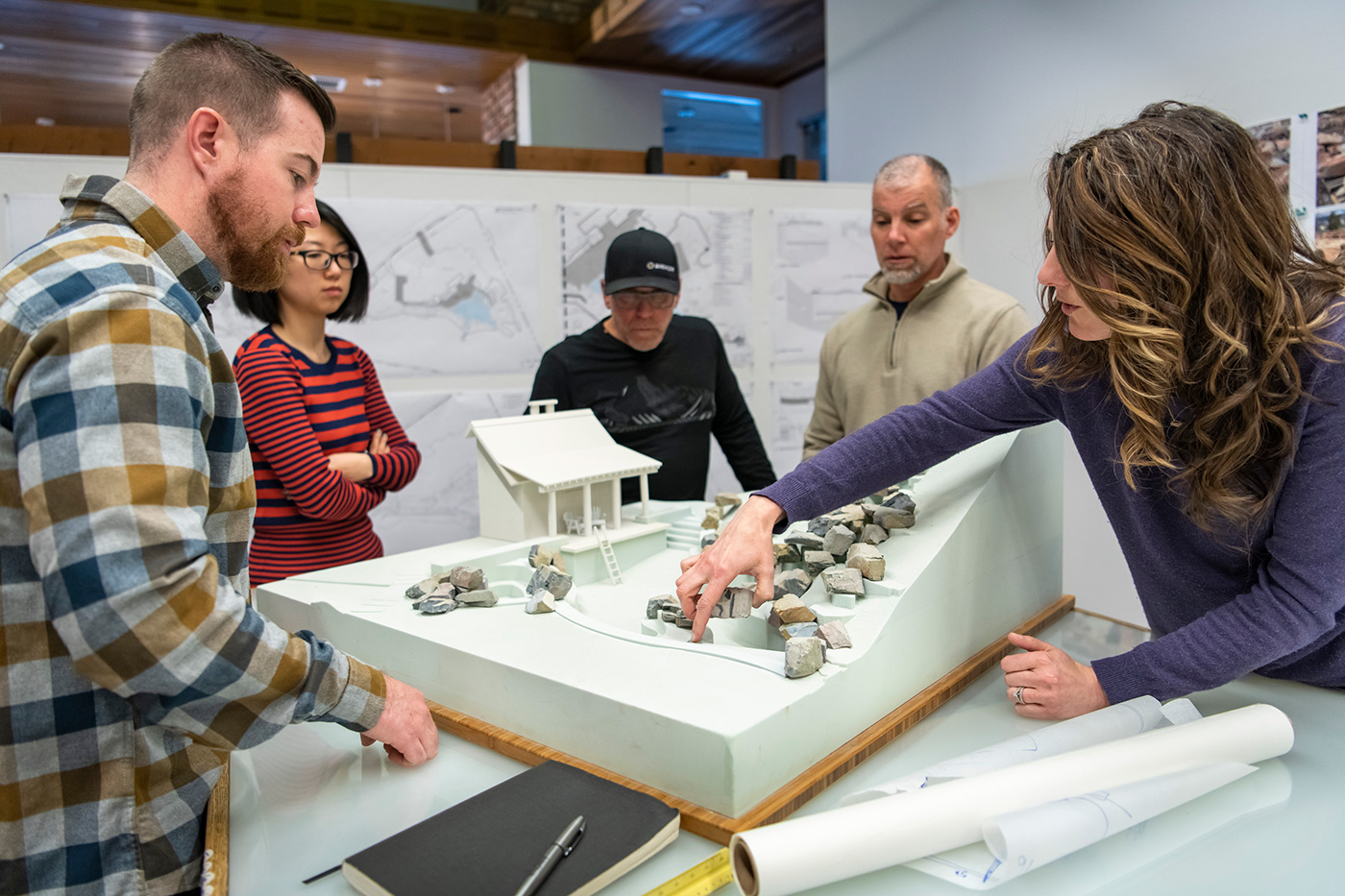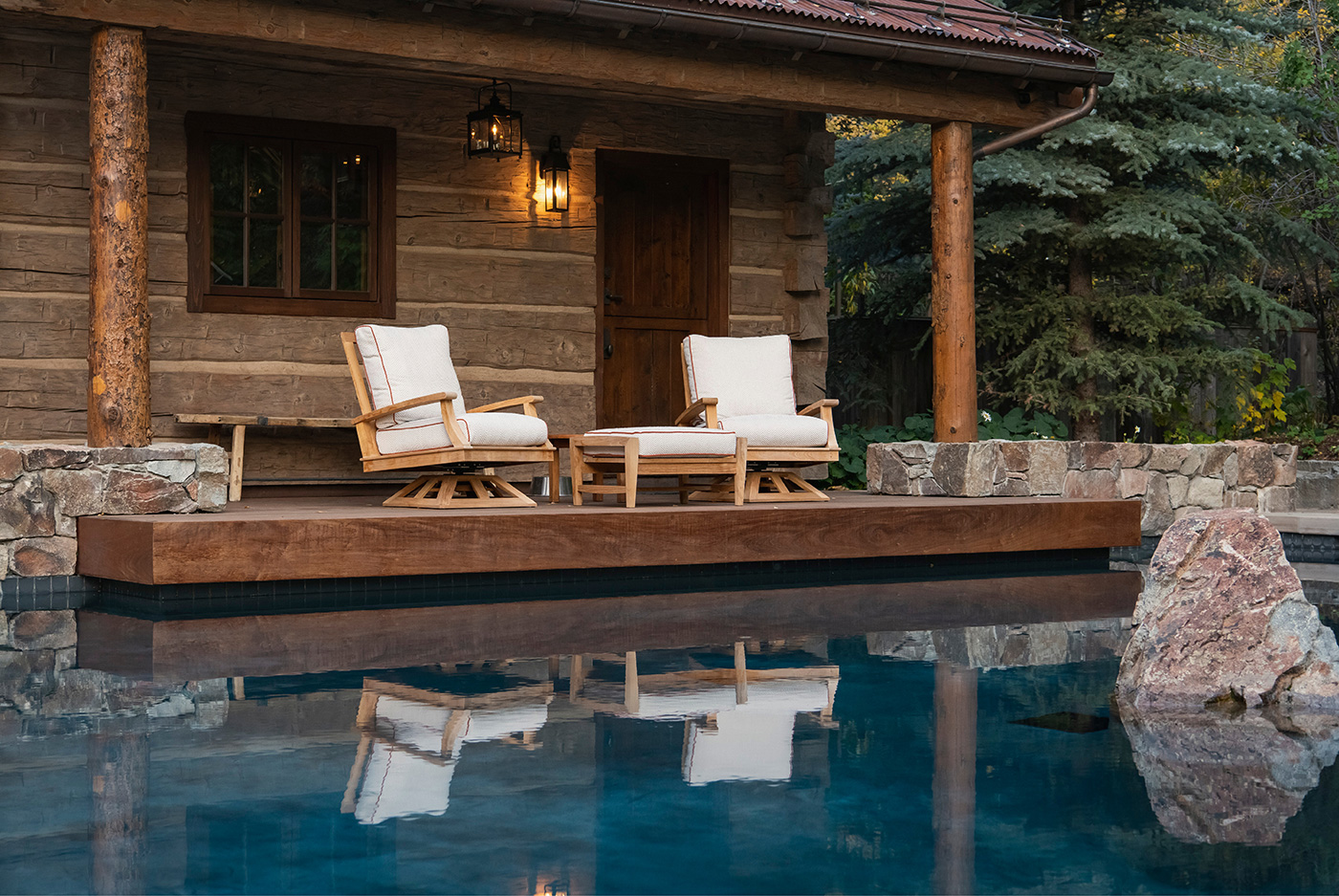 Collaborators
Water Design, Inc., KL&A, Roaring Fork Engineering, Brikor Associates, Inc., Down to Earth, Gallegos Corporation, LGM 3D