Parks/Open Space
Wayne Ferguson Plaza
Lewisville, Texas
As commuter rail and suburban Dallas development brought new life to the edges of Lewisville, town leaders grew concerned about stagnation in Old Town, the historic town center. Design Workshop led a process to transform a back-of-house parking lot behind Main Street into a vibrant public square that builds new connections between Old Town's civic, cultural and retail destinations.
The design of Wayne Ferguson Plaza is iconic, with dramatic gestures of running water and sweeps of native vegetation inspired by the North Texas tall grass prairie. The plaza offers concerts, performances, markets, outdoor dining, historic interpretation, demonstration gardens, art gardens, and places for shade and respite. Two years after its unveiling, parcel analyses and regional surveys showed the small-town park had increased surrounding property values, increased downtown visitor numbers and foot traffic, and improved the overall perception of downtown for both residents and visitors. Due in part to Wayne Ferguson Plaza, Old Town is once again the heart of Lewisville.
Services Provided: Land Use Planning, Community Planning, Urban Design, Landscape Architecture
Awards
Honor Award, ASLA Texas
Dream Study Award, Greater Dallas Planning Council
Community of the Year, APA Texas
President's Award of Excellence, ASLA Texas
Client
City of Lewsiville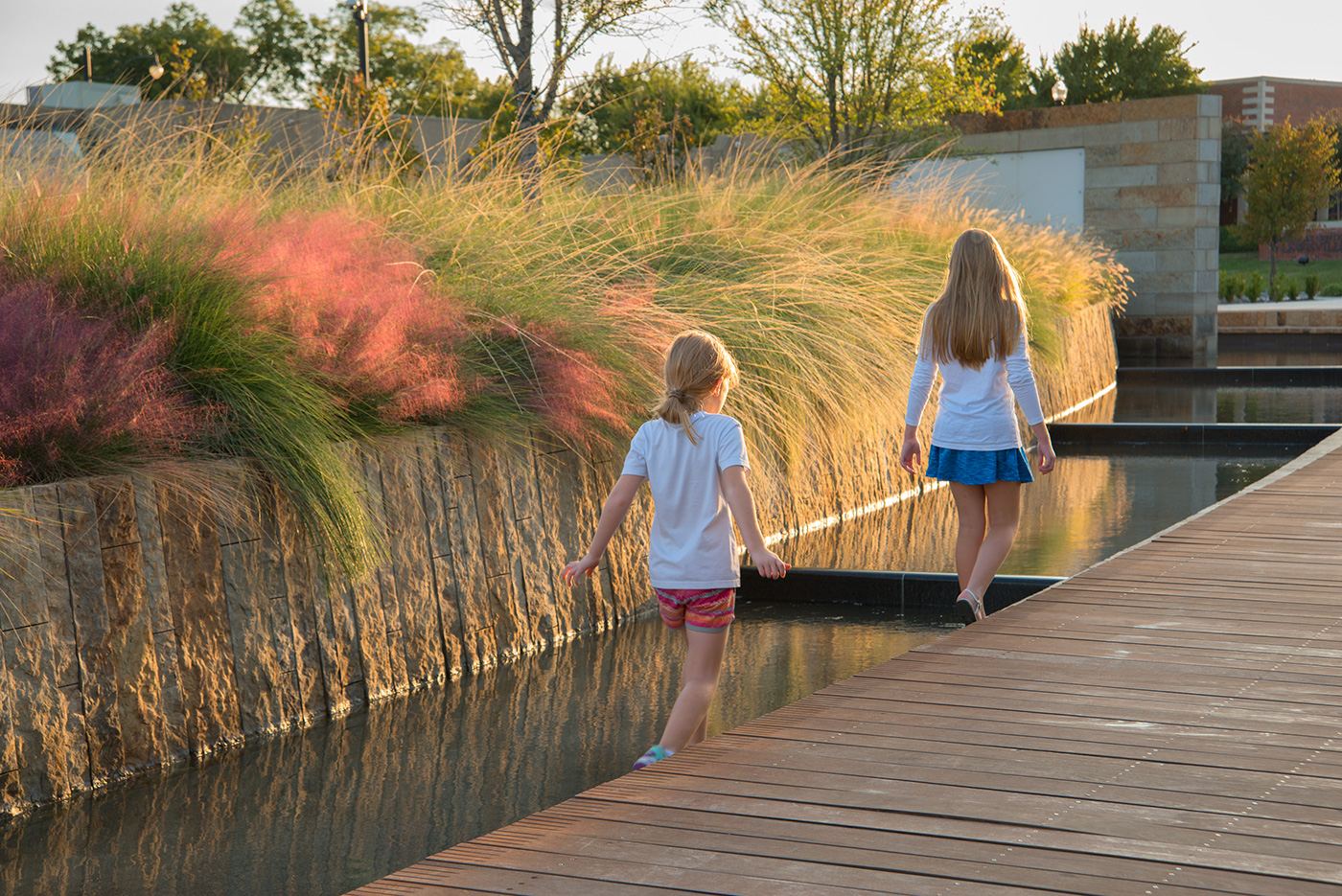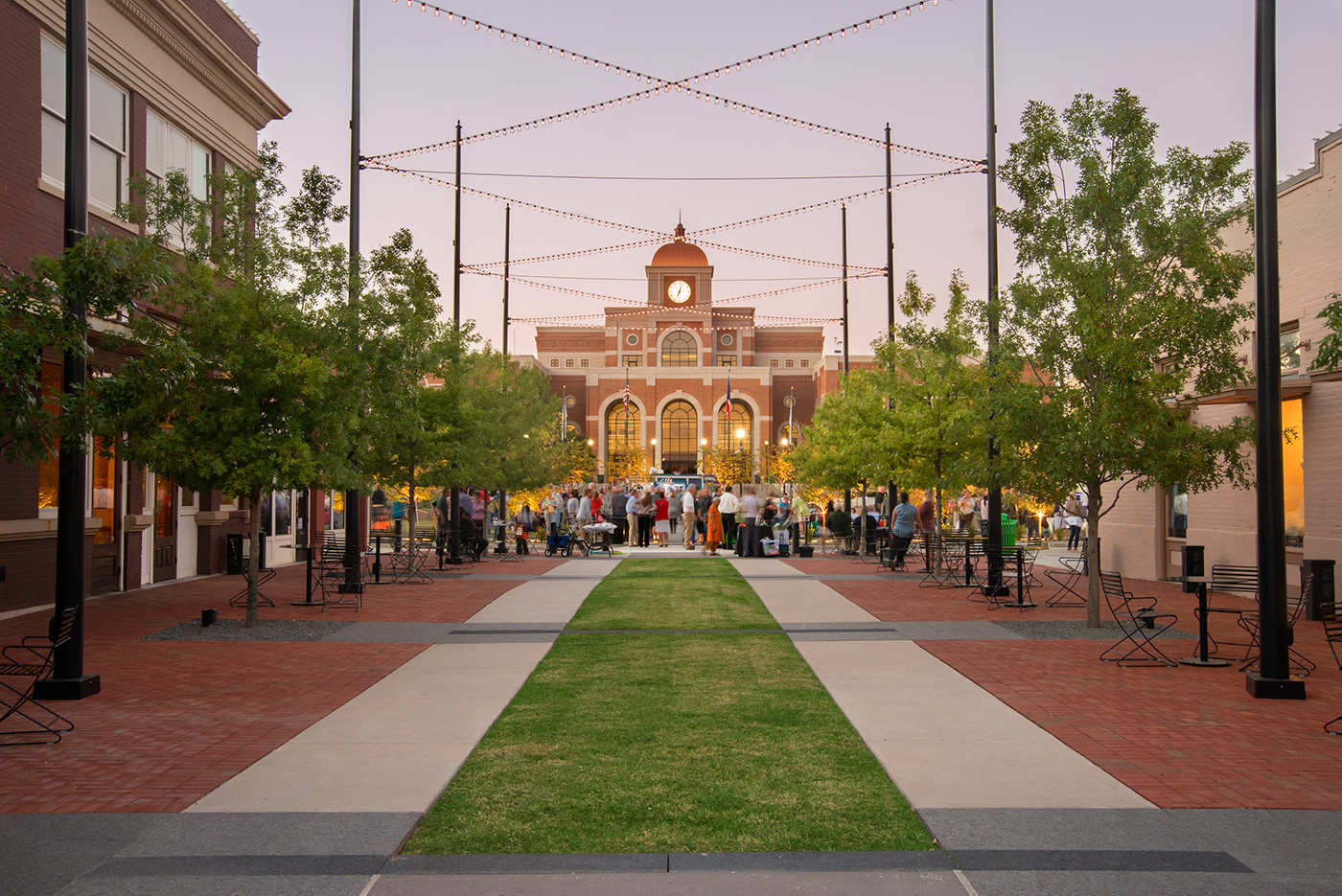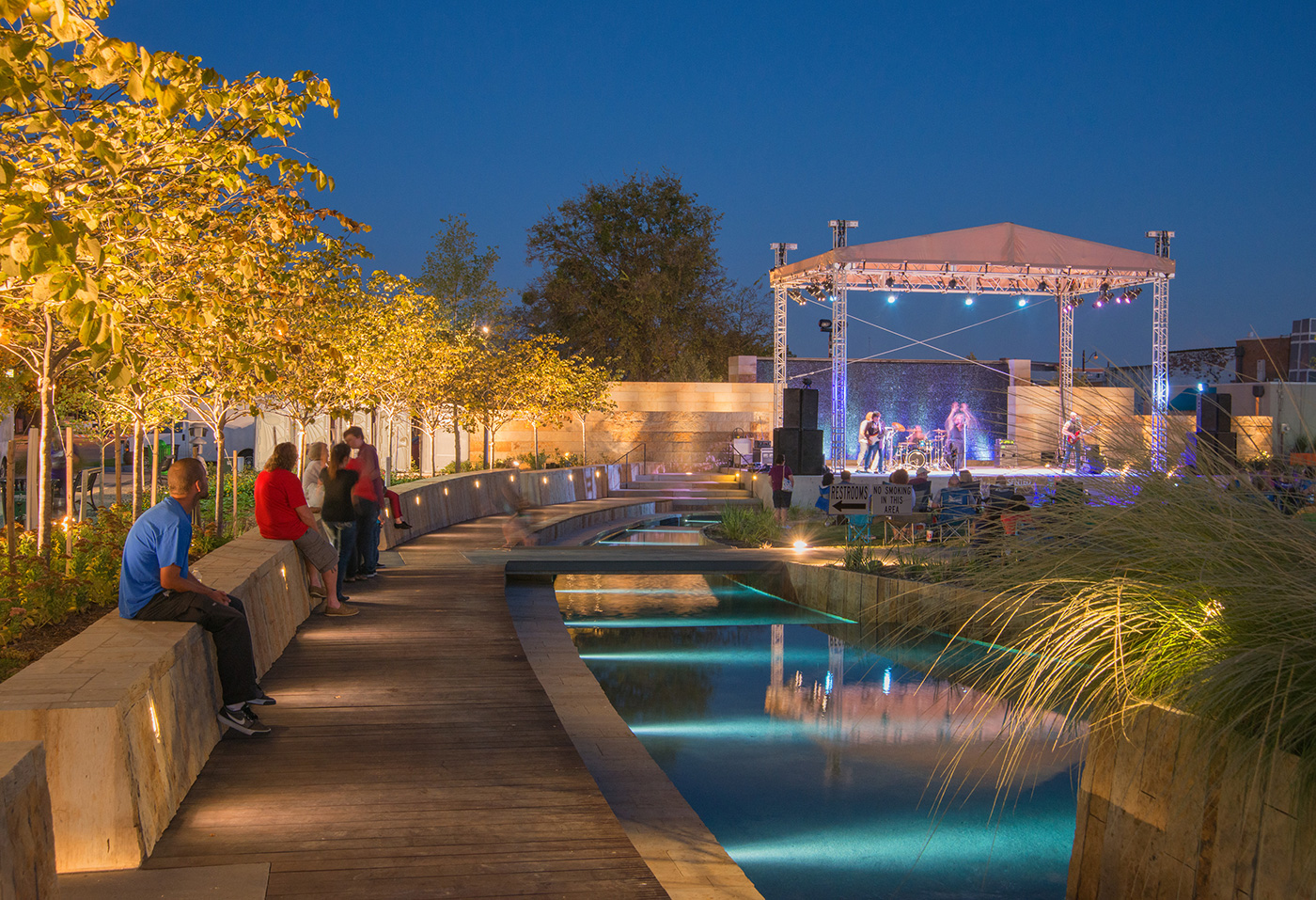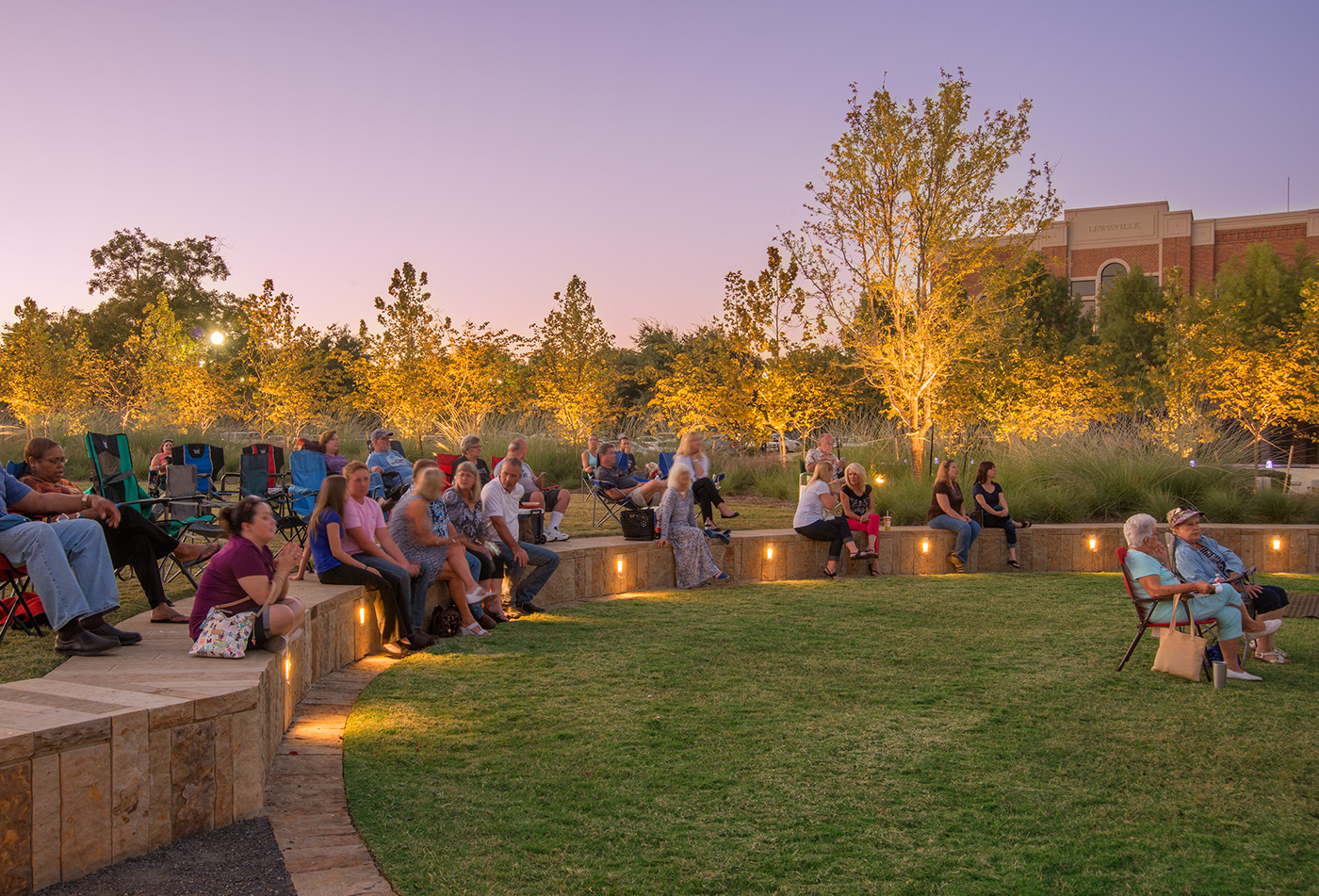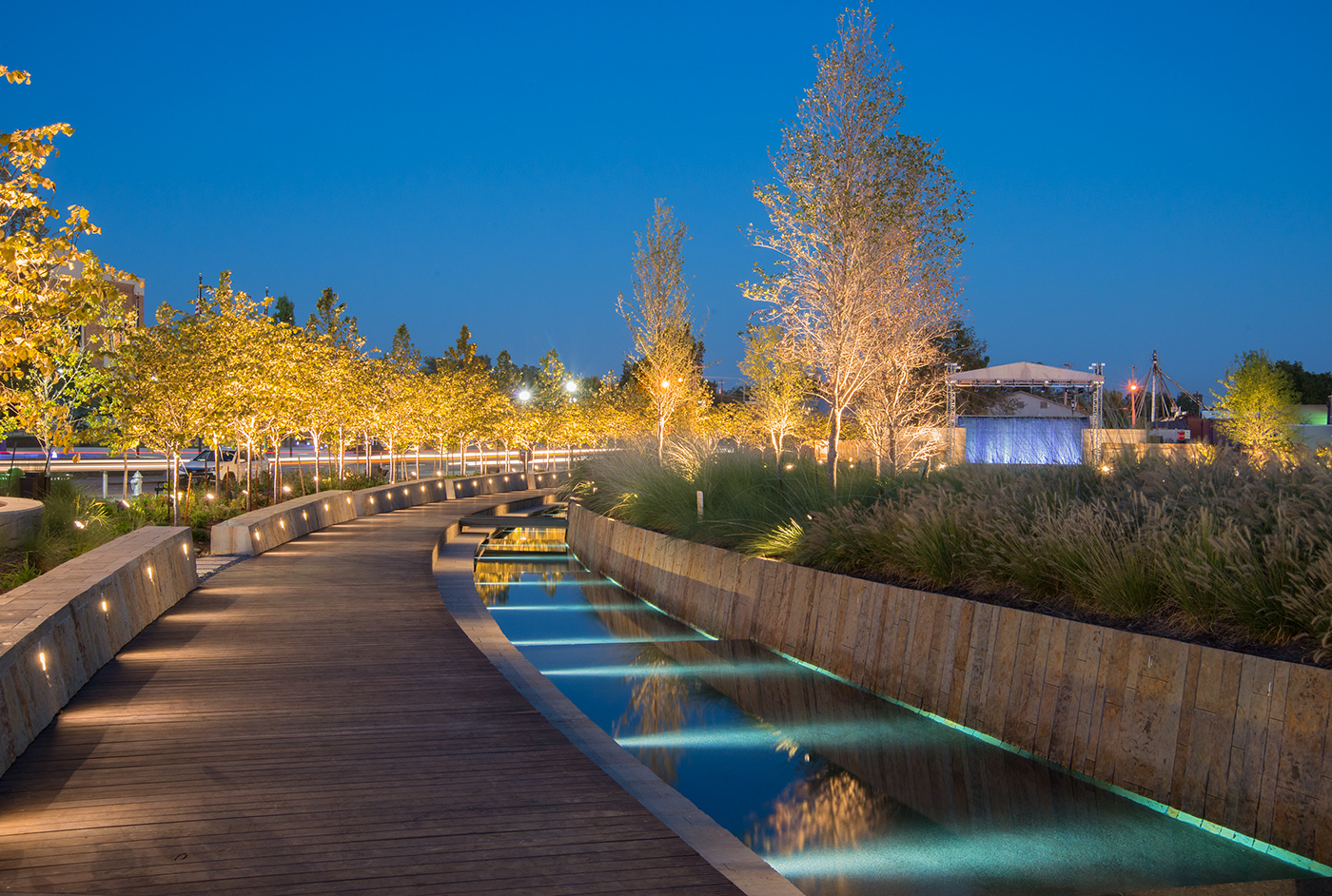 Collaborators
Water Design, Inc., Nathan D. Maier Consulting Engineers, Inc., MoonDesign, LLC, James Pole, McCreary & Associates, Inc.