Urban Design/Mixed-Use
City North
Phoenix, Arizona
On the northern edge of the Phoenix metropolitan area, Desert Ridge is a 5,000-acre residential community that has been taking shape for many decades. At the time it was envisioned, Desert Ridge was to have a city center located at one of the key front doors to the community. In 2008, the city center began to emerge in the form of 1M s.f. of commercial uses and 200 luxury apartments. Designed as a main street, the concept for the project creates a series of urban spaces and plazas that people can occupy during the day, given the different shading elements that were designed for human comfort. Additionally, several existing desert trees were saved and relocated into key public spaces so that the project integrated some of the natural landscape within its modern setting.
Services Provided: Urban Design, Landscape Architecture
Client
Nelsen Partners, Inc.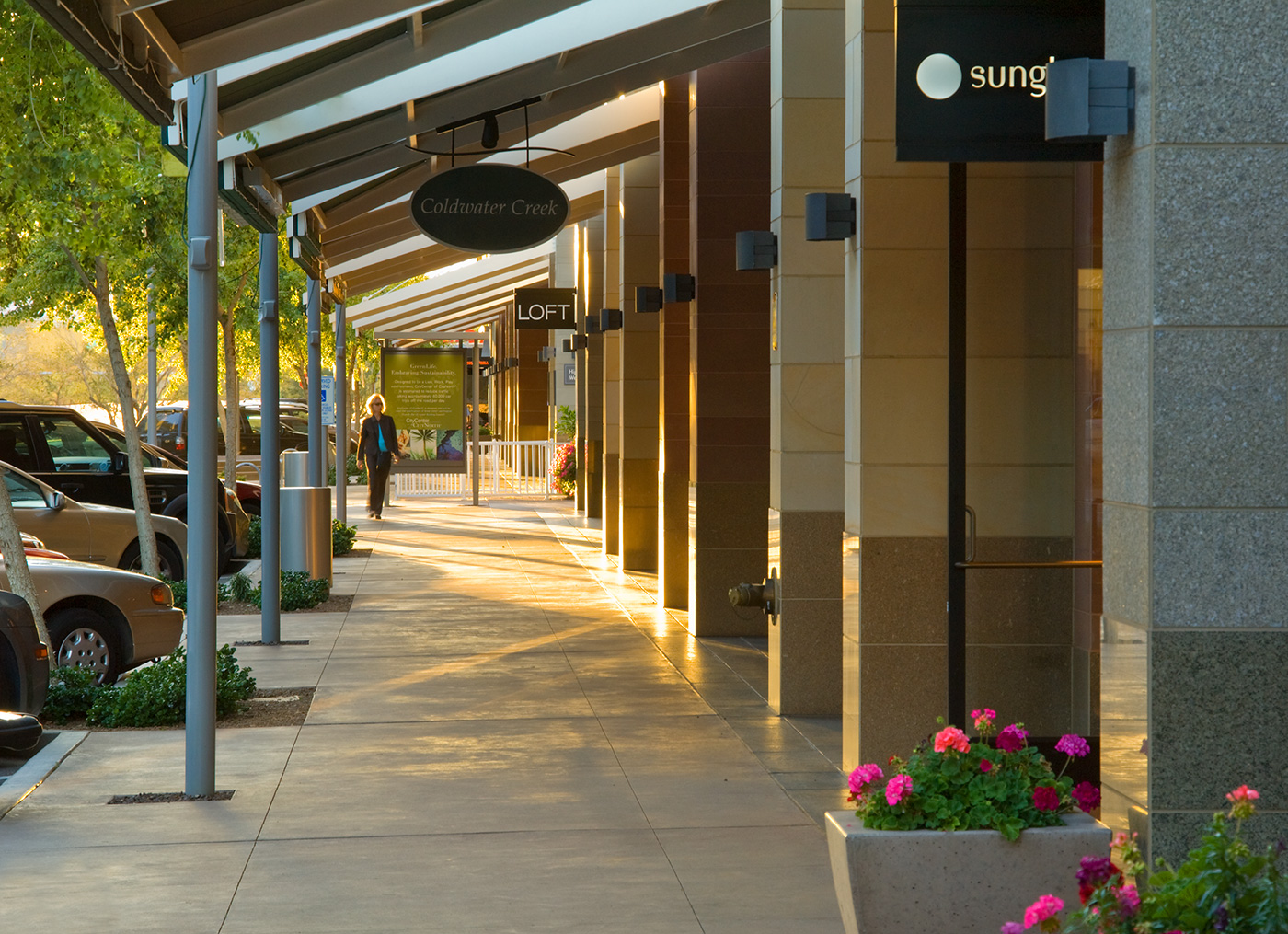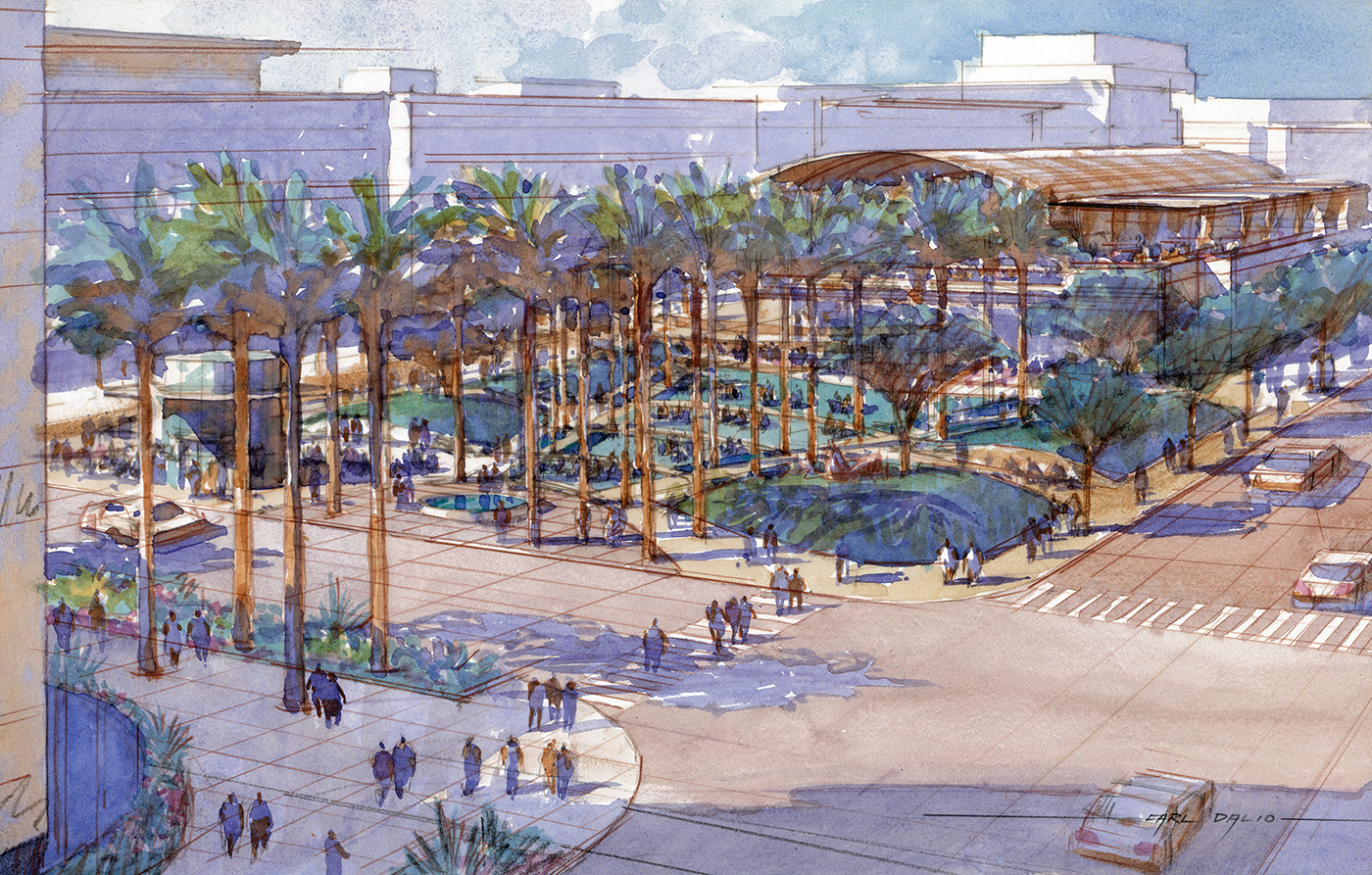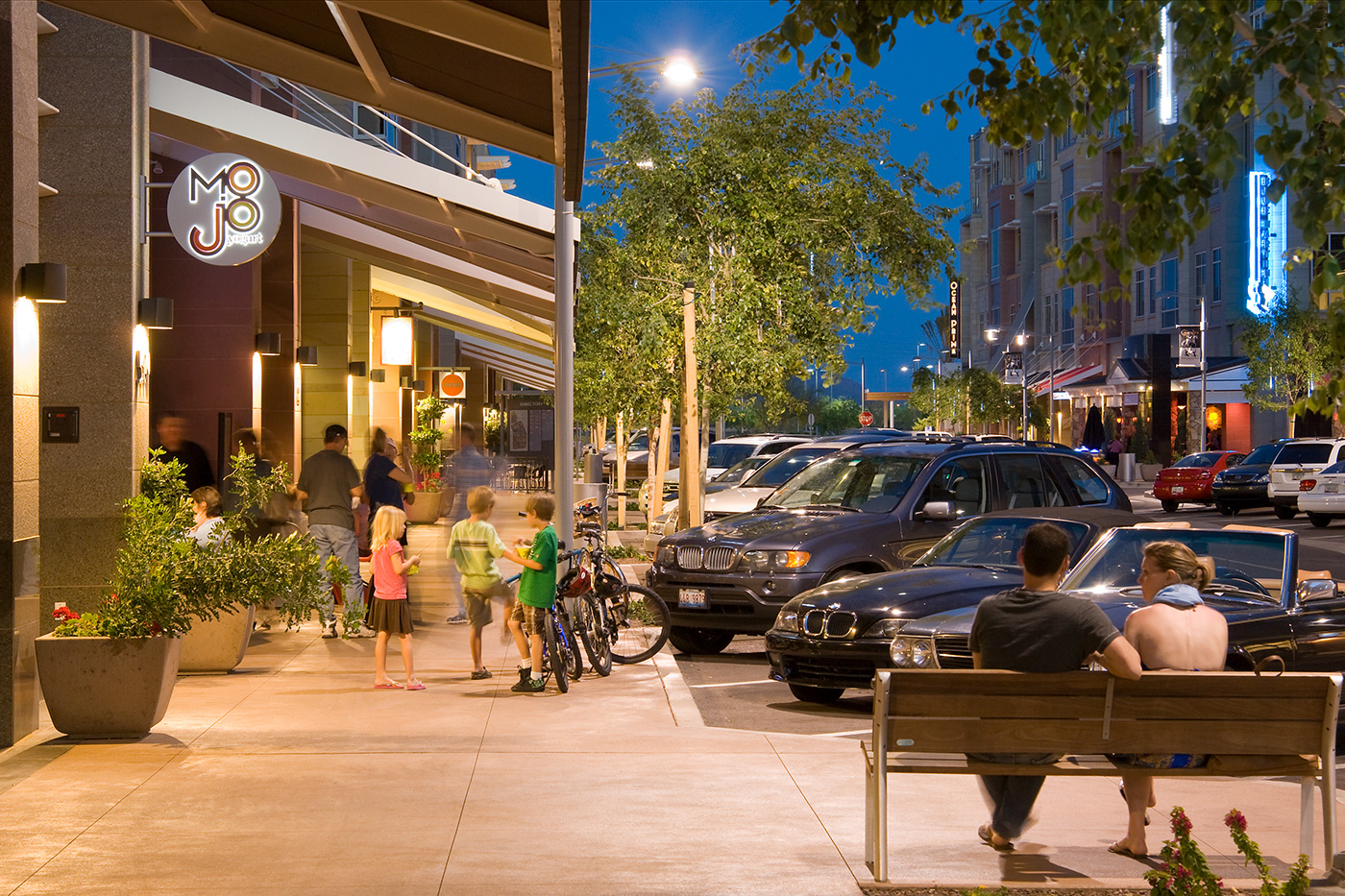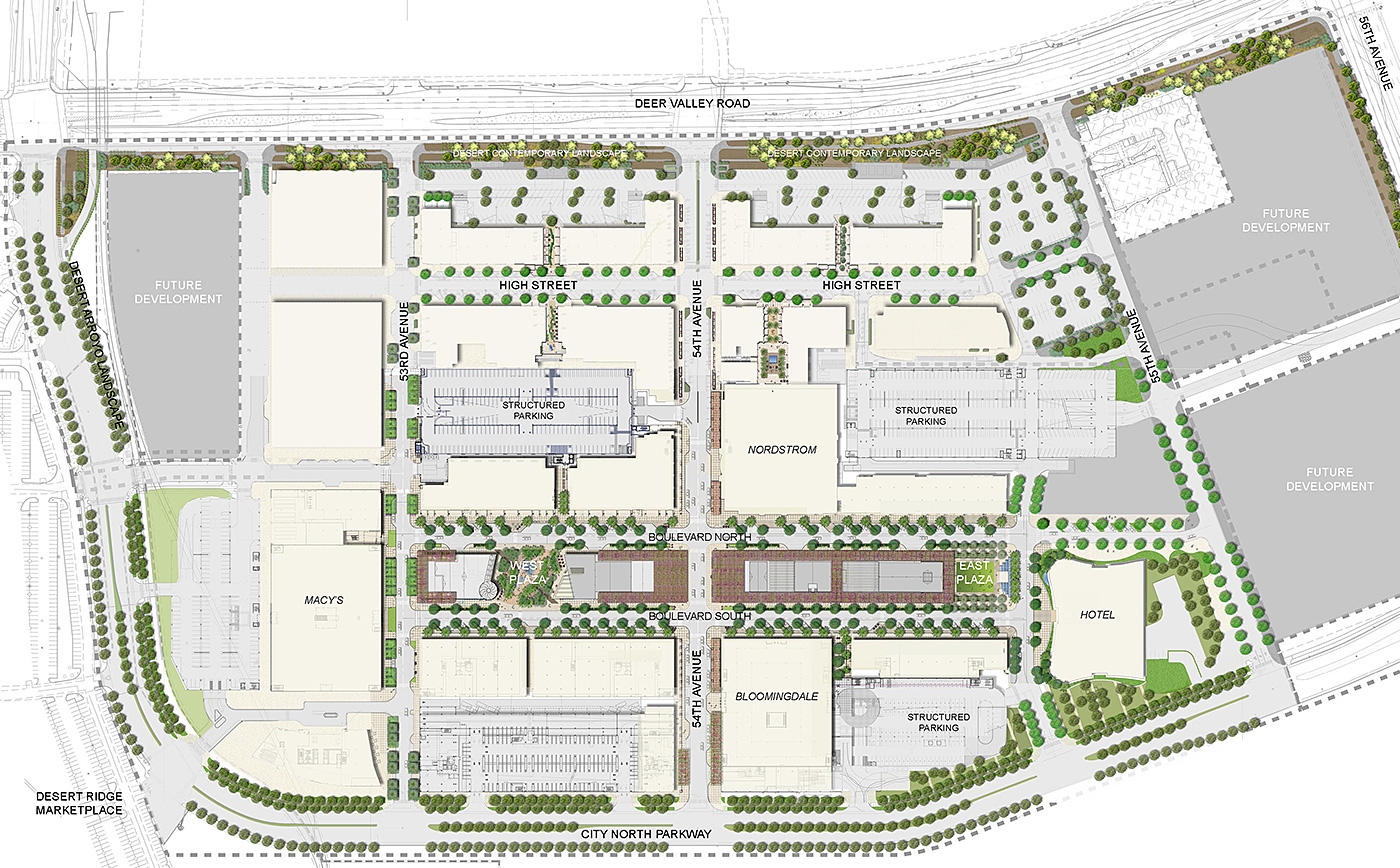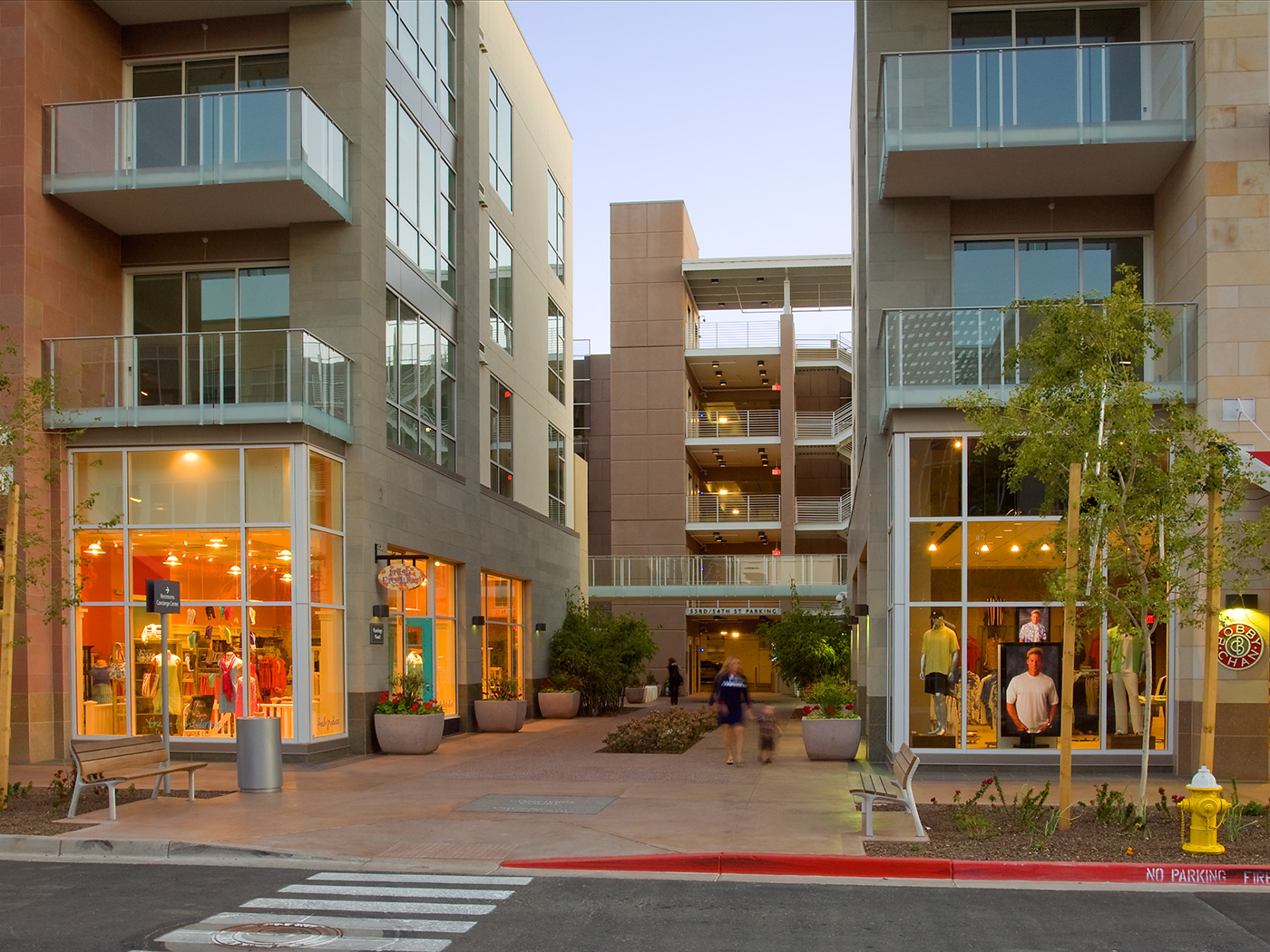 Collaborators
Nelsen Partners, Related Companies, Elkus Manfredi Architects, LVA Urban Design Studio