Urban Design/Mixed-Use
Post Oak Boulevard
Houston, Texas
Originally built in the mid 1940's then widened to six lanes in the late 1960's, Post Oak Boulevard has always served a singular purpose - to move as many automobiles into and out of the district as efficiently as possible. An auto-dominated environment left little room and accommodation for pedestrians. Design Workshop worked with a multidisciplinary team to incorporate a new Bus Rapid Transit (BRT) line into the redesign. This new BRT system would connect two regional transit centers providing a much-needed alternative for commuters to access the District.
Located in the City's most prolific commercial district, Uptown has traditionally been known as the preeminent destination for commerce. At roughly 24 million square feet of office space, the district is the 15th-largest business district in the United States, similar in size to the City of Denver's downtown. In recent years, the district experienced an increase in a younger demographic who wanted to live and work in the same area. Design Workshop was selected as lead urban designer and landscape architect to help redevelop Post Oak Boulevard. The idea was centralized around transforming Uptown Houston's auto-dominated environment into a place for people.
The boulevard is now home to nearly 1,000 live Oak trees and includes wider sidewalks, iconic pedestrian level lighting and signature placemaking elements throughout the district. These incremental moves have been designed in a careful concerted effort to realize the vision of a complete community. A new public realm, canopy, artful landscape finishes, and a BRT system knit the neighborhood together. These bold moves provide a strong sense of neighborhood identity and transit connections to the larger Houston area. This Grand Boulevard ushers in the next chapter of Uptown, Houston as a complete community.
Services Provided: Master Planning, Conceptual Design, Sustainable Development, Landscape Architecture, Permitting, Construction Observation
Awards
ASLA Colorado, Honor Award for Planning & Analysis
ASLA Texas, Merit Award
Client
Uptown Houston District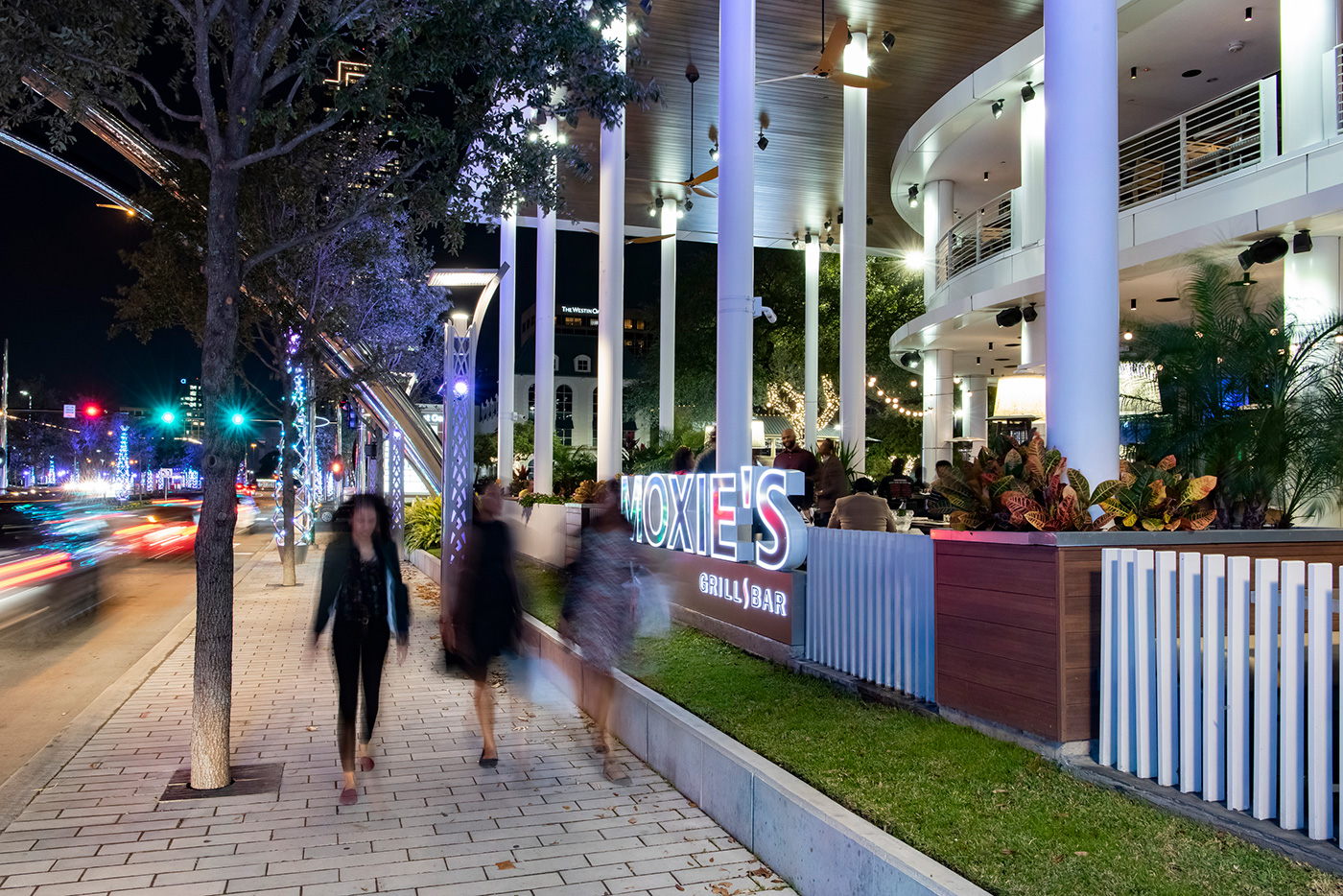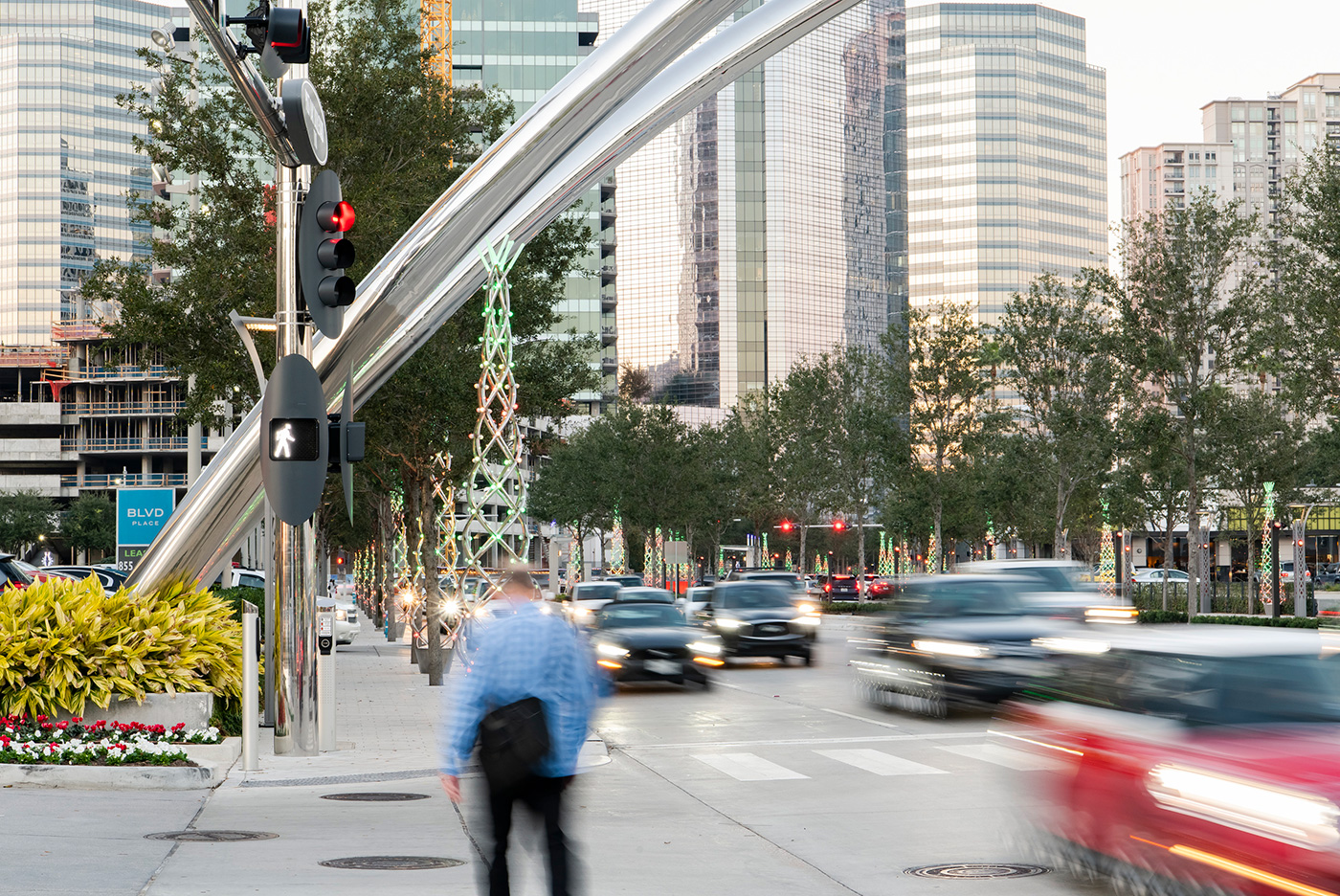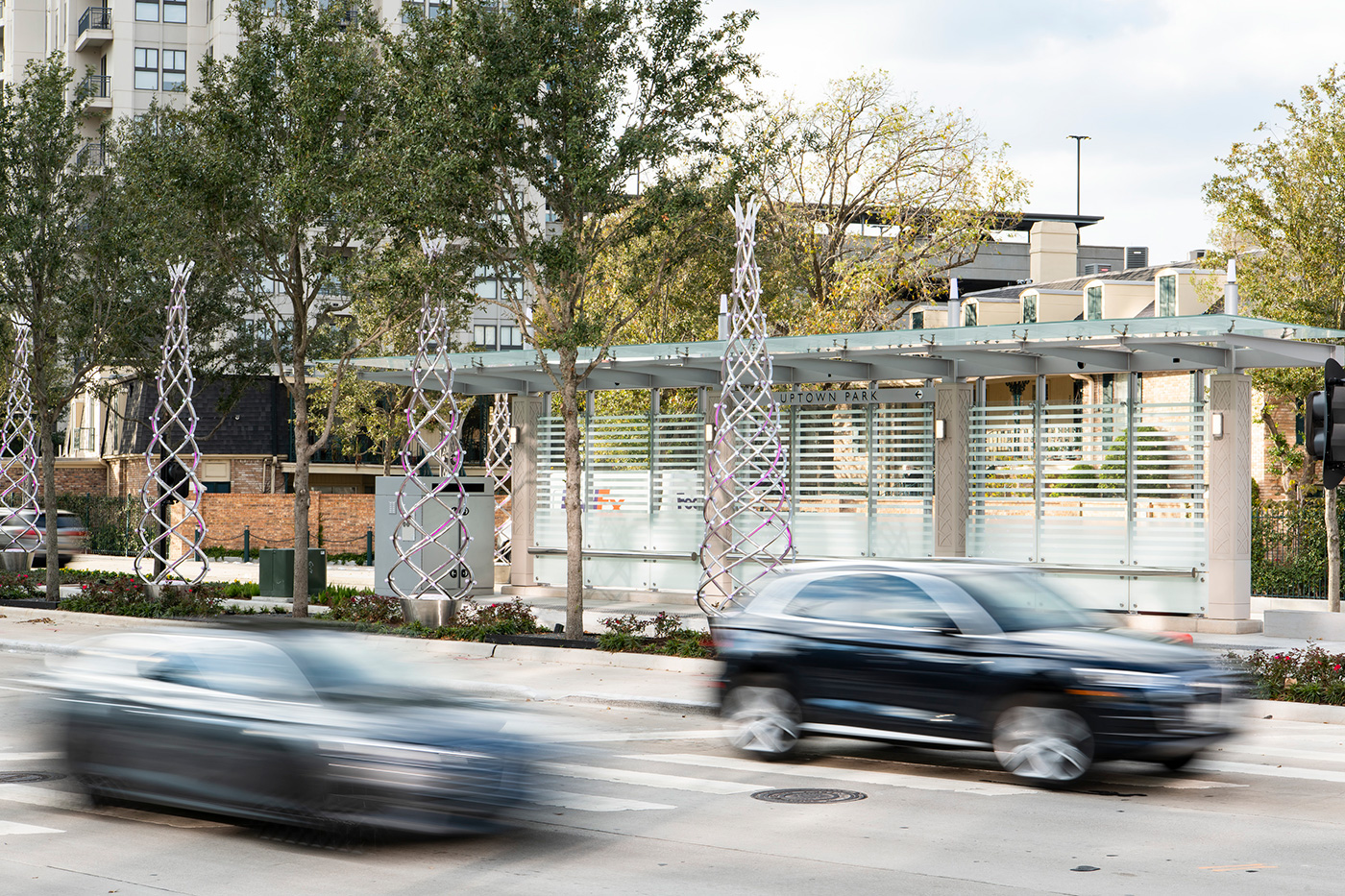 Collaborators
ARUP, Stantec, Michael Doyle Environmental Design Inc., LAN Inc., Gunda Corporation