Regional/Urban Planning
Loudoun County Linear Parks and Trails Plan
Loudoun County, Virginia
Loudoun County, Virginia, is one of the fastest-growing communities in the country with an incredible diversity of landscapes. Though Loudoun County residents benefit from nearby regional and national trail projects, the County has not had its own vision for an interconnected trail system. Recent public surveys showed residents' greatest recreational priorities are trails and nature access, a demand that only increased during the Covid-19 pandemic. In response, the County initiated the planning process for the Countywide Linear Parks and Trails Plan to create a trail network and guide for future investment and partnerships.
Lacking reliable trails data, the project team trained dozens of volunteers to utilize ArcGIS mapping and crowd sourcing tools in a coordinated, countywide inventory and assessment of existing trails. This effort not only gathered valuable data for the plan but also built community enthusiasm and introduced the team to many different users of Loudoun County's trails. The team also collaborated with environmental stakeholders, planning, and real estate staff to understand the county's natural resources, proffer system, challenges, and opportunities in the area. Using input gathered through a robust community engagement process, the final plan guides the design and prioritization of trail projects that promote values of equity, natural resource protection, and economic development.
The conceptual plan includes design of a 9.9-mile trail loop through varied natural and cultural landscapes with recommendations of specific trailheads, park improvements, and blueway connections. The County broke ground on this demonstration project in 2022, building momentum to make the overall project and its potential real to the public.
Services Provided: Master Planning, Conceptual Design
Awards
Merit Award for Analysis and Planning, ASLA Colorado
Merit Award for Planning and Analysis, ASLA Virginia
Client
Loudoun County Department of Parks, Recreation, and Community Services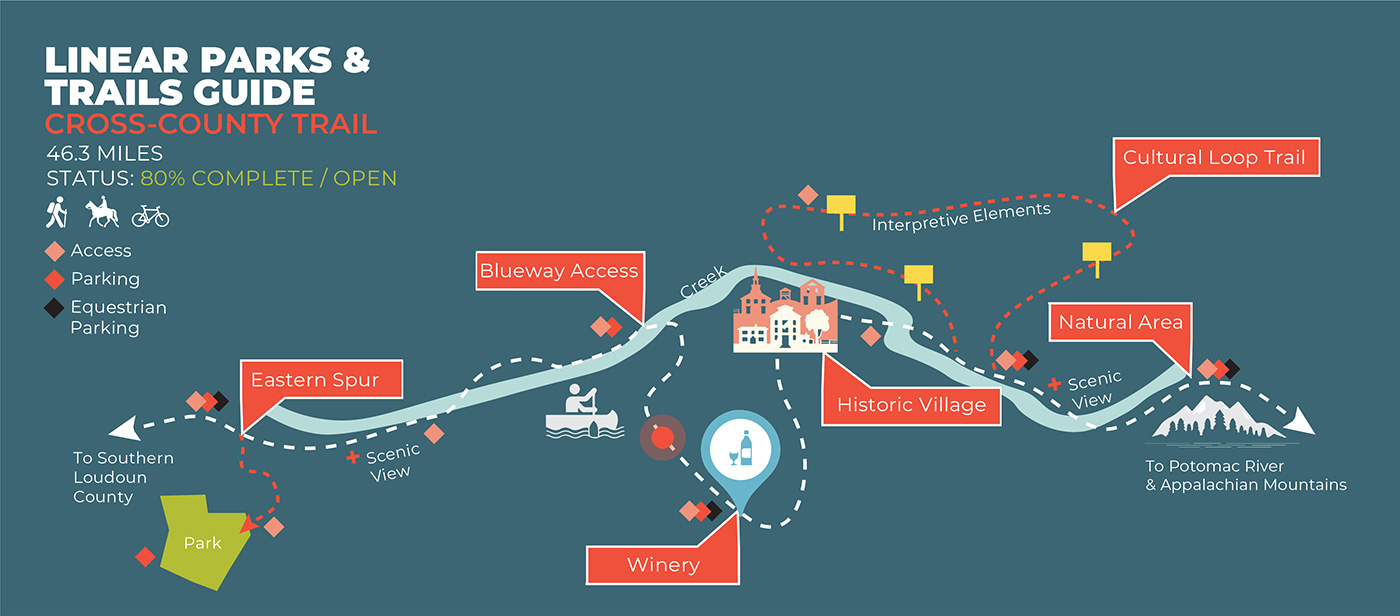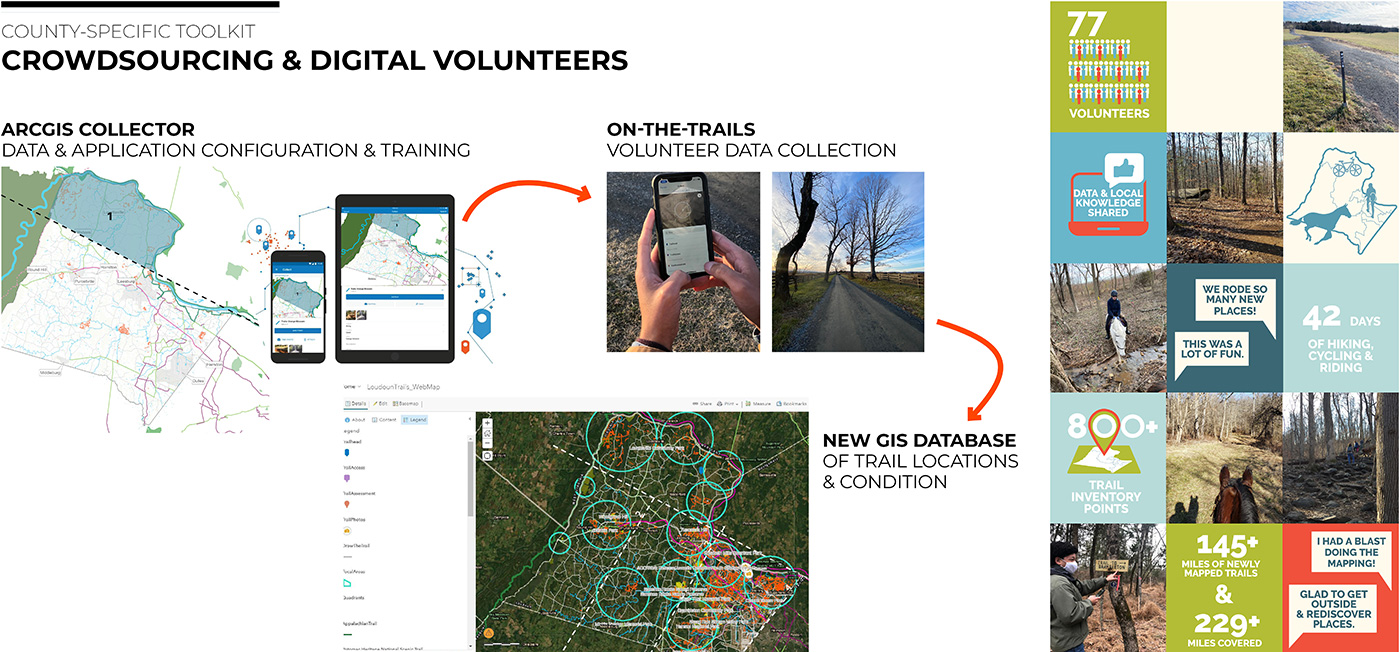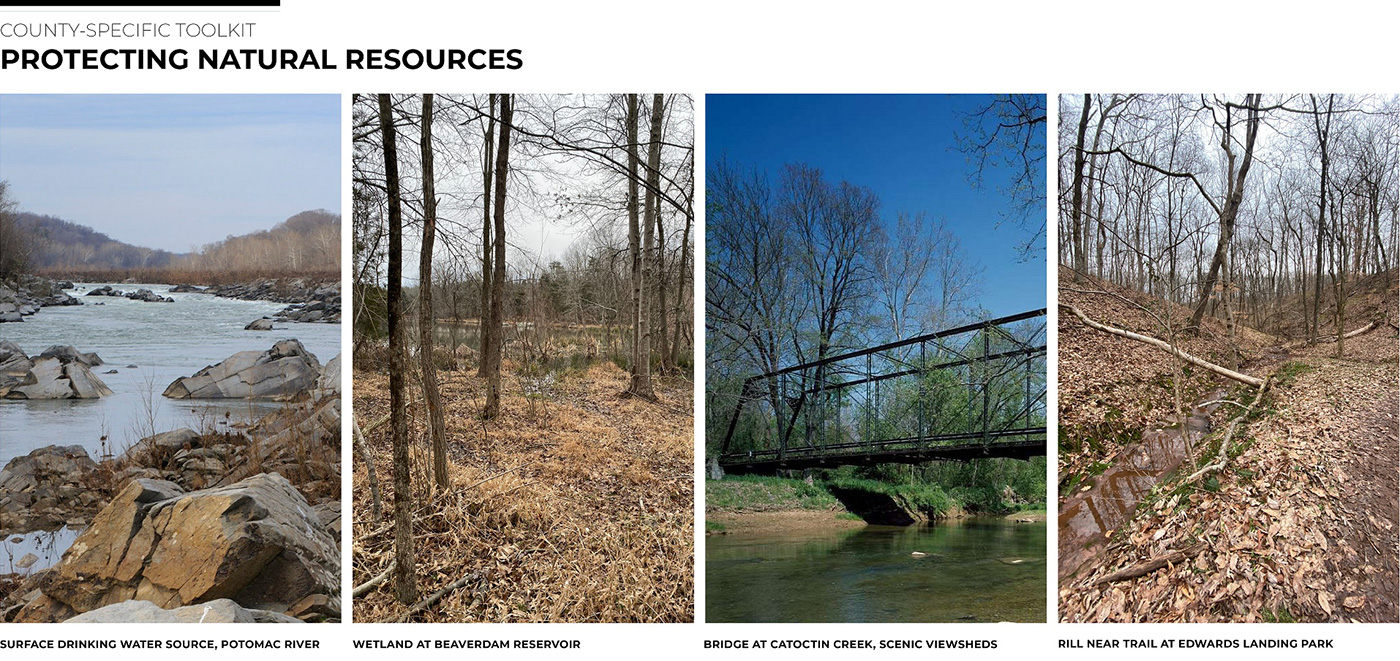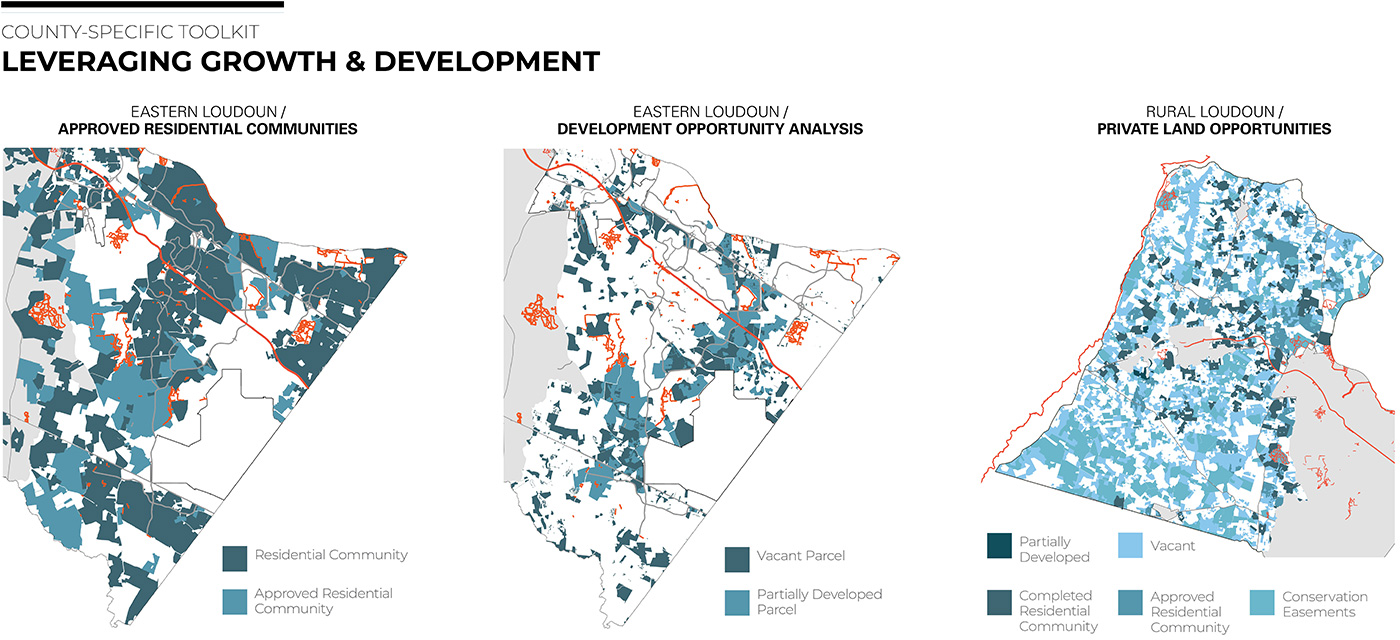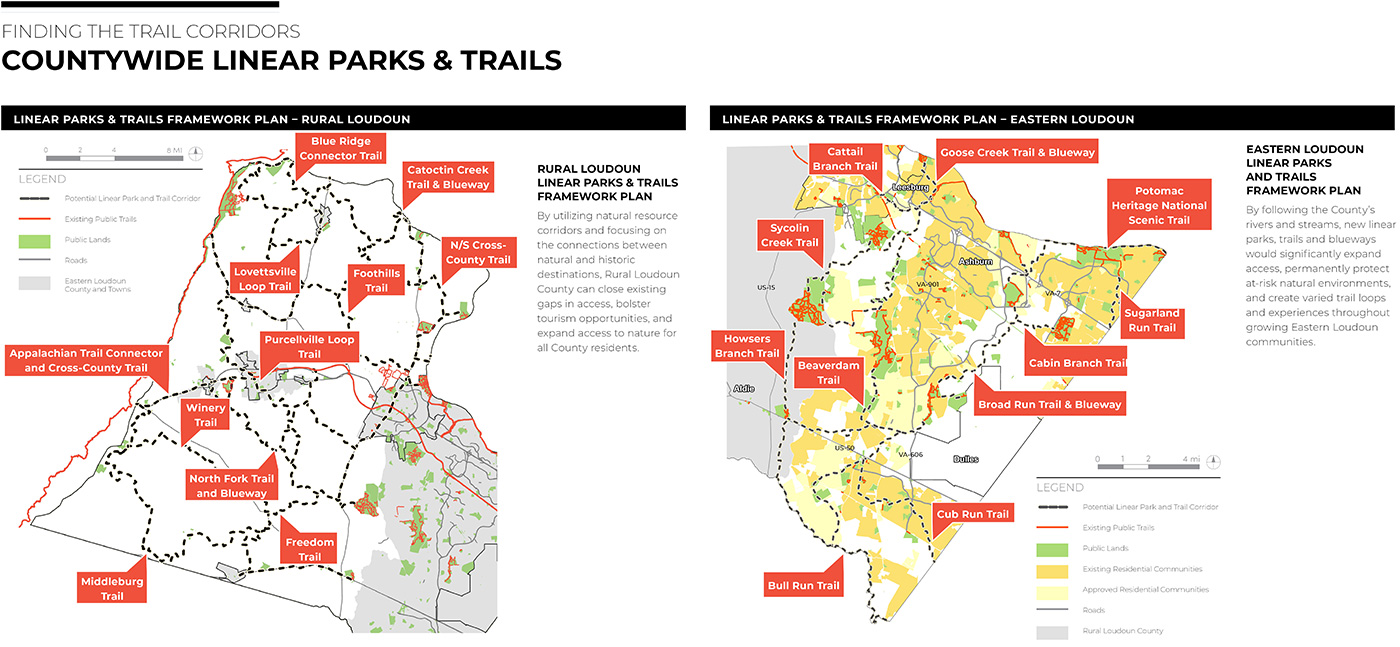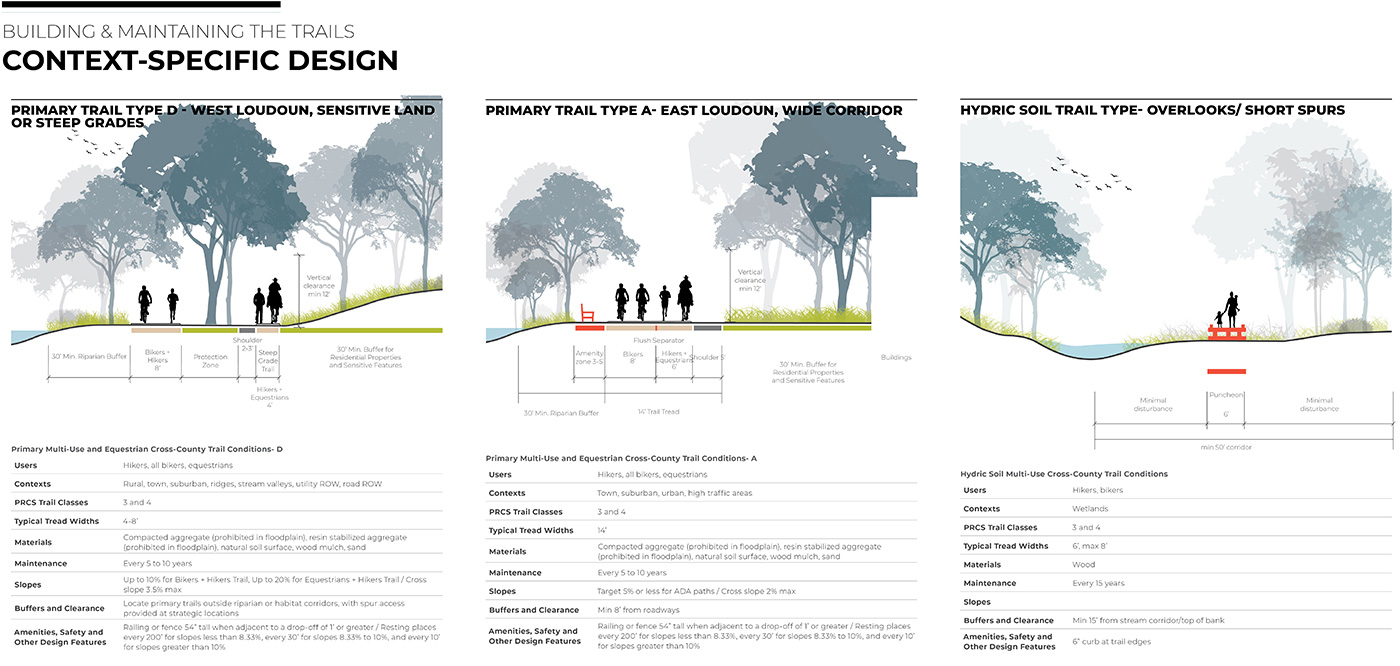 Collaborators
Pegasus Design Group