Regional/Urban Planning
Mariposa Resiliency Plan
Mariposa County, California
Within the past twenty years, every community in Mariposa County, California, has been threatened by major wildland fires. The Mariposa County Recreation and Resiliency Plan insists that recreation planning must address these issues of wildfire and climate change and do more than address park needs. It equips leaders with multilayered resiliency planning and design tactics to address climate change.
Most recreation system plans only focus on active recreation to positively improve public health conditions. The groundbreaking Mariposa County Recreation and Resiliency Plan also addresses wildfire resiliency for public lands and community amenities. Clear goals and strategies enable planners to achieve the co-benefits of integrating resiliency adaptation measures into parks, trails and open spaces.
The resulting resilient recreation system can better withstand changing conditions while continuing to provide critical services. The Plan supports Mariposa County's ability to increase physical and social resilience by minimizing risks to public health, safety, and economic disruption, and maximizes protection of the most vulnerable so that they survive and thrive after climate-related events like wildfires.
Services Provided: Resiliency Analysis and Planning
Awards
Honor Award, Analysis & Planning, ASLA National
Merit Award, Best Practices, APA California
Client
Mariposa County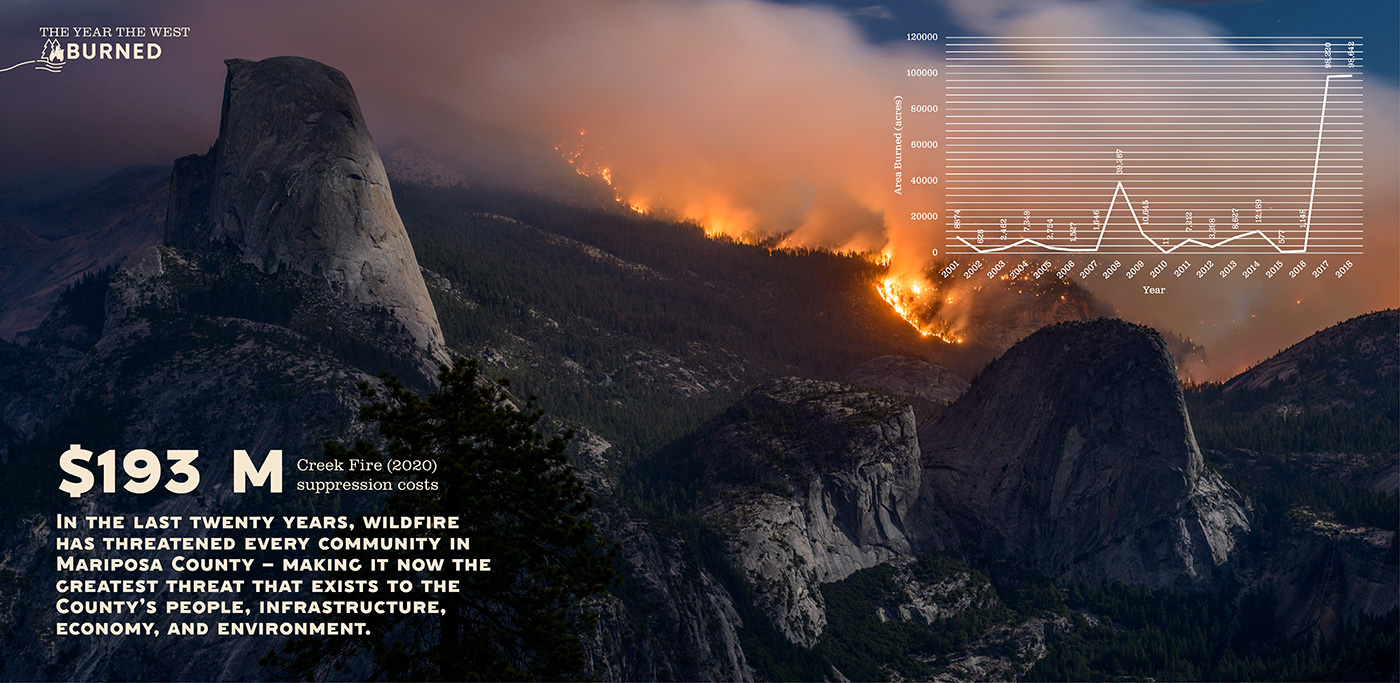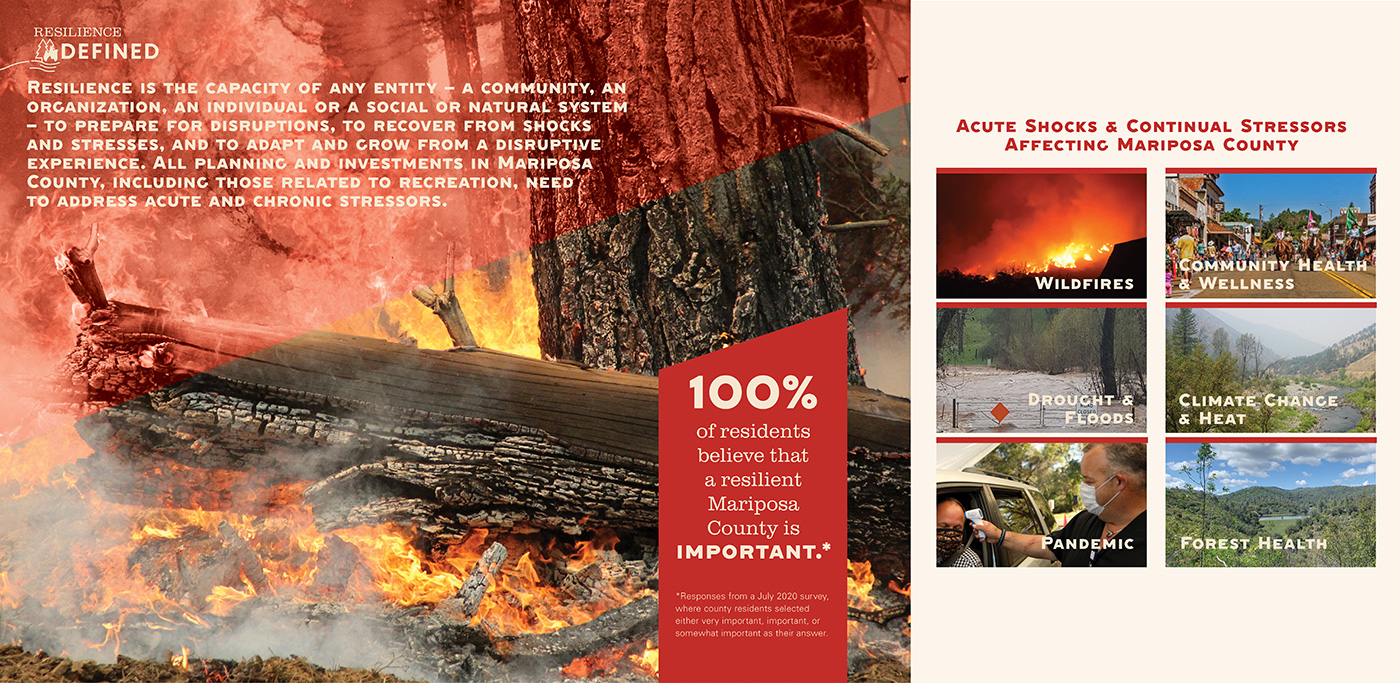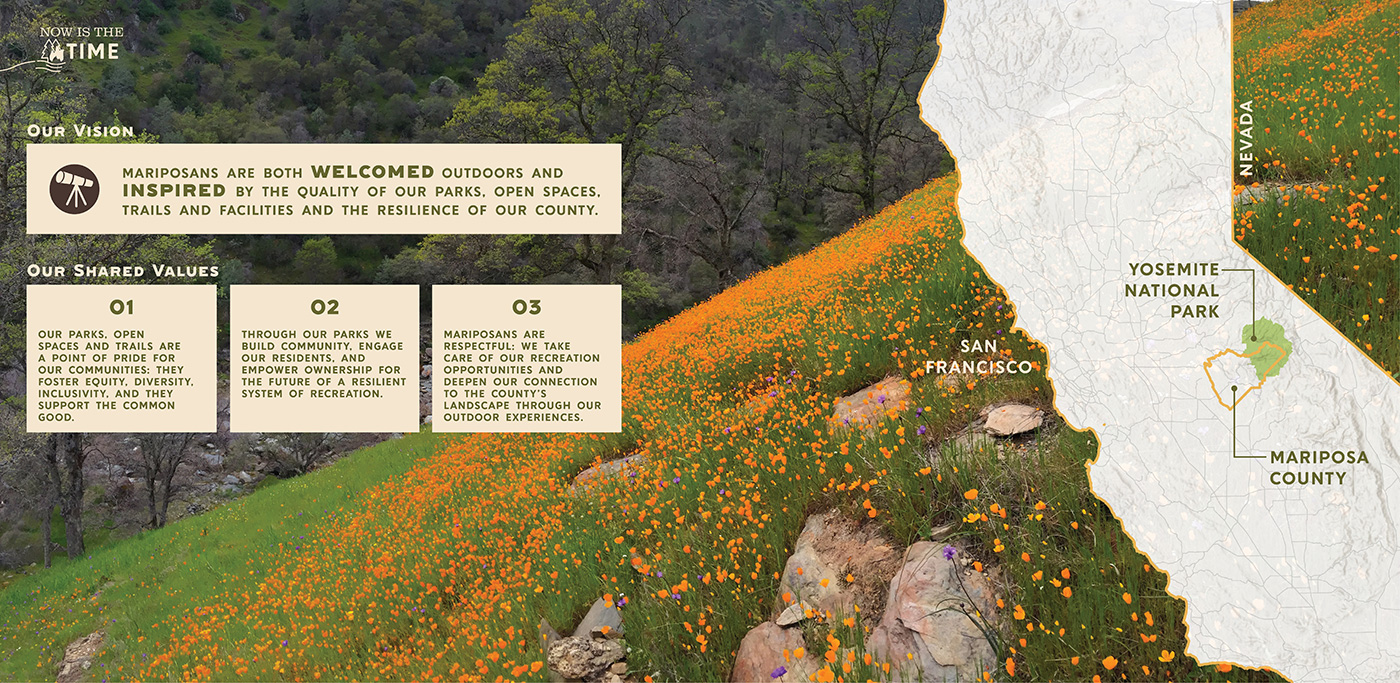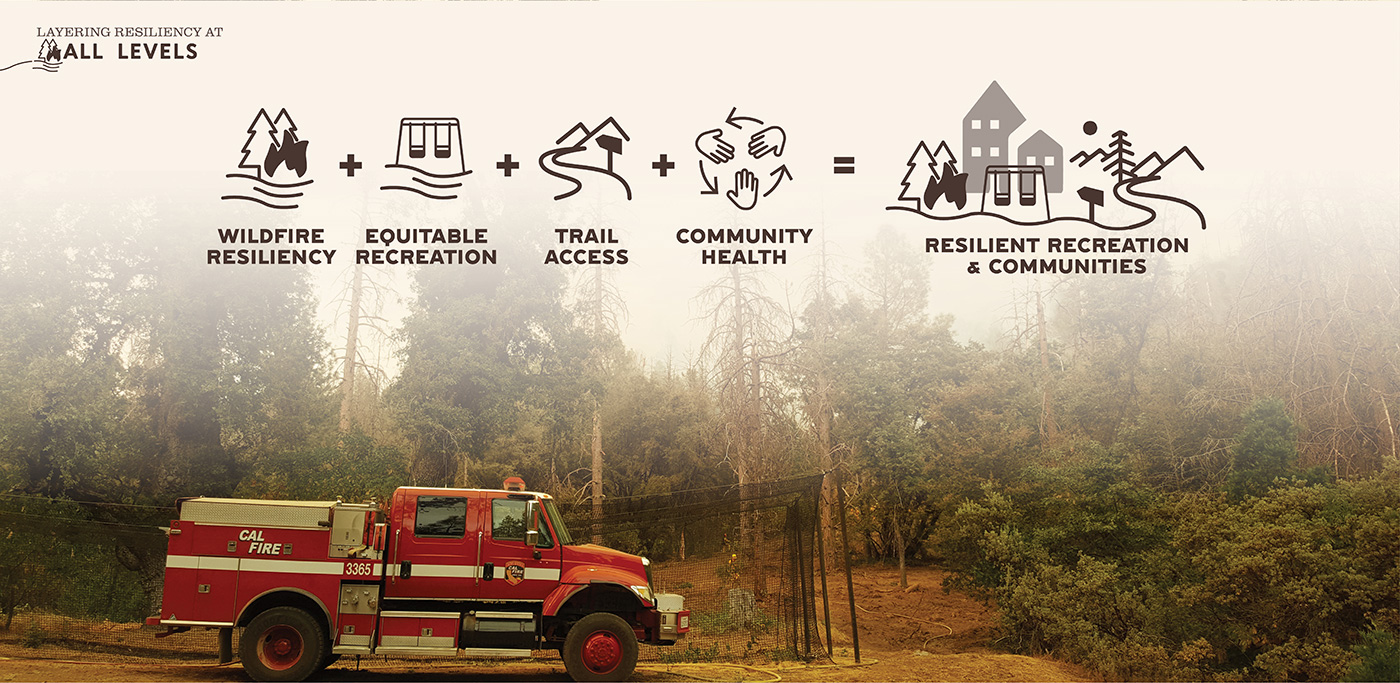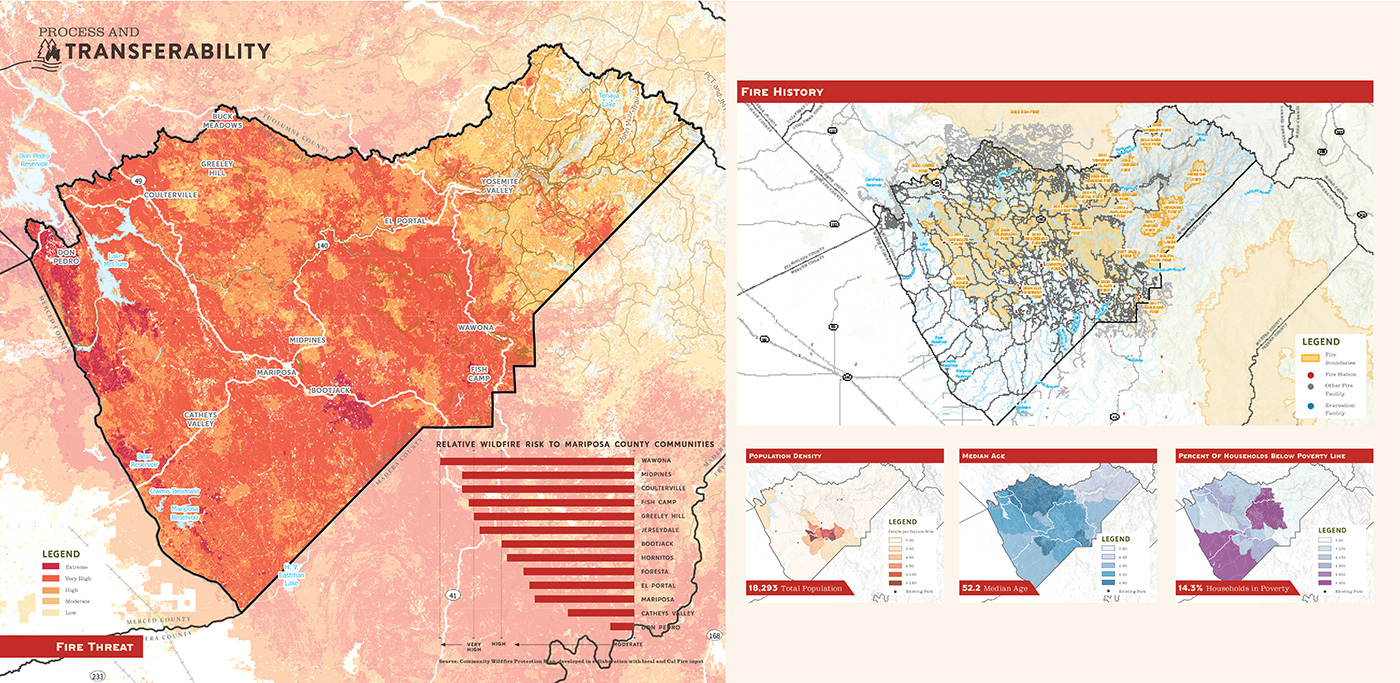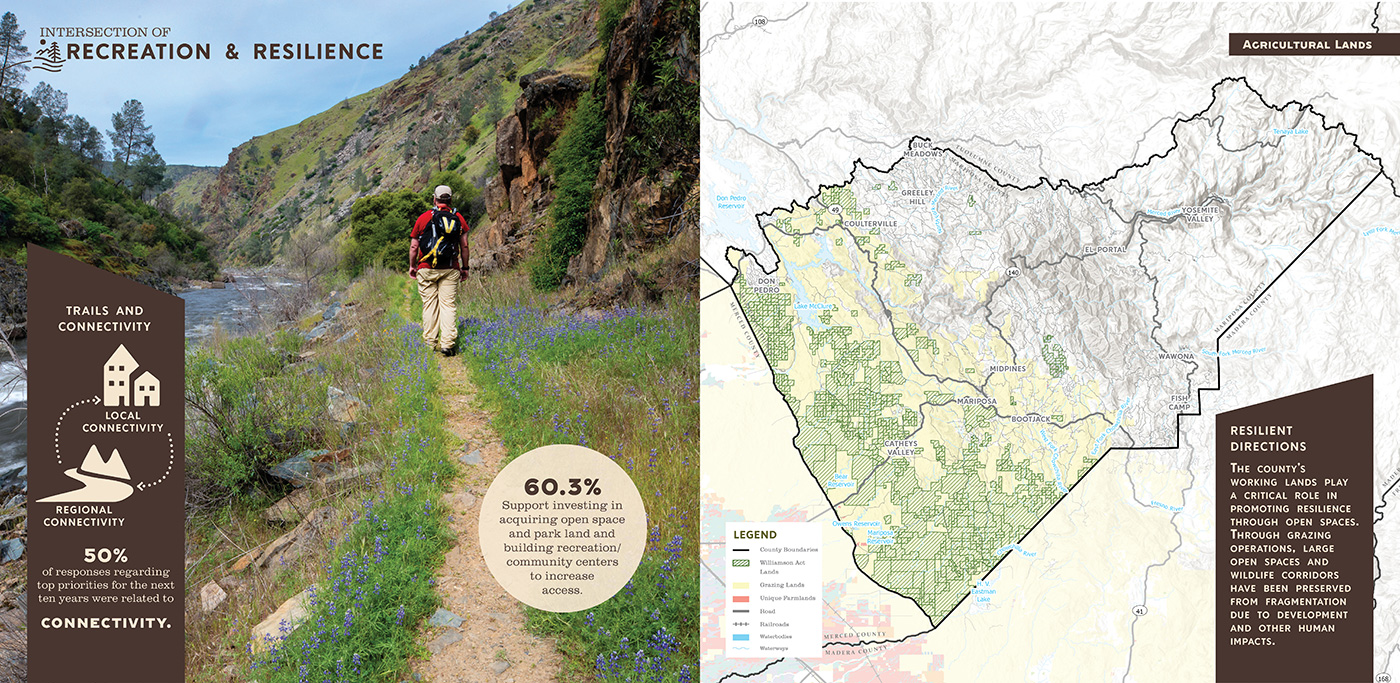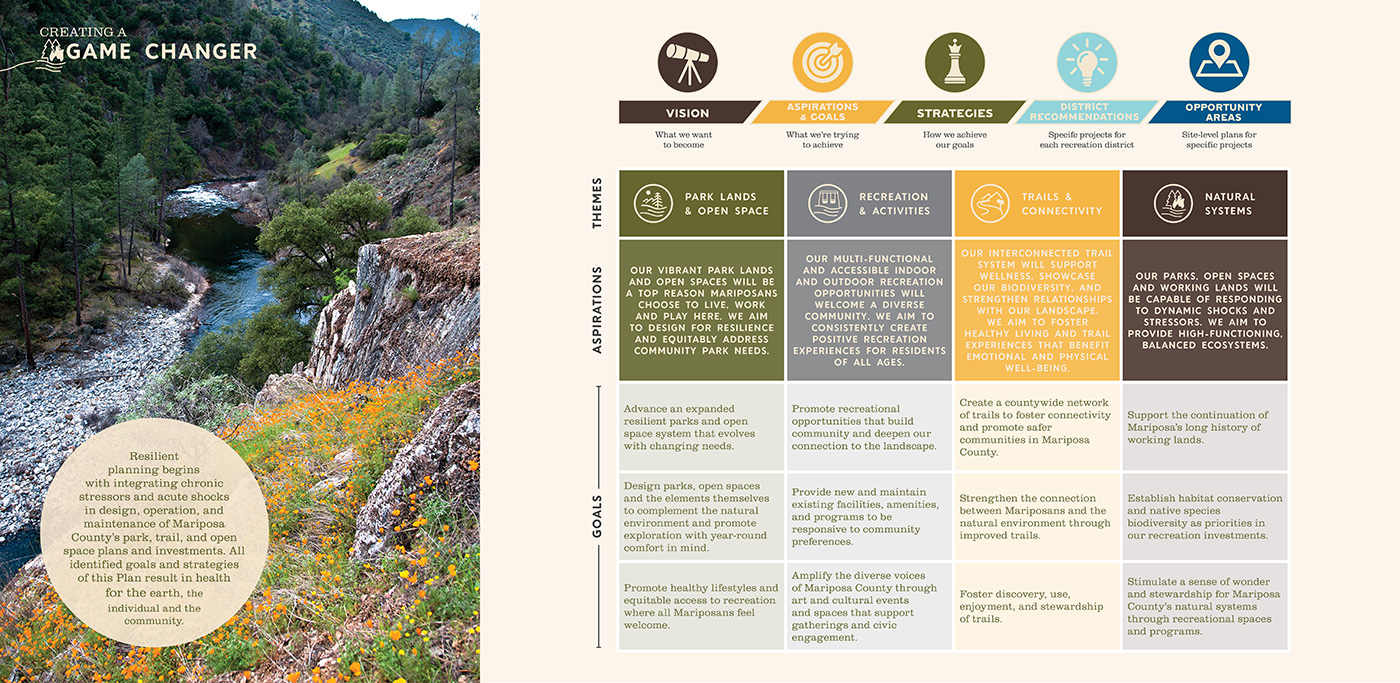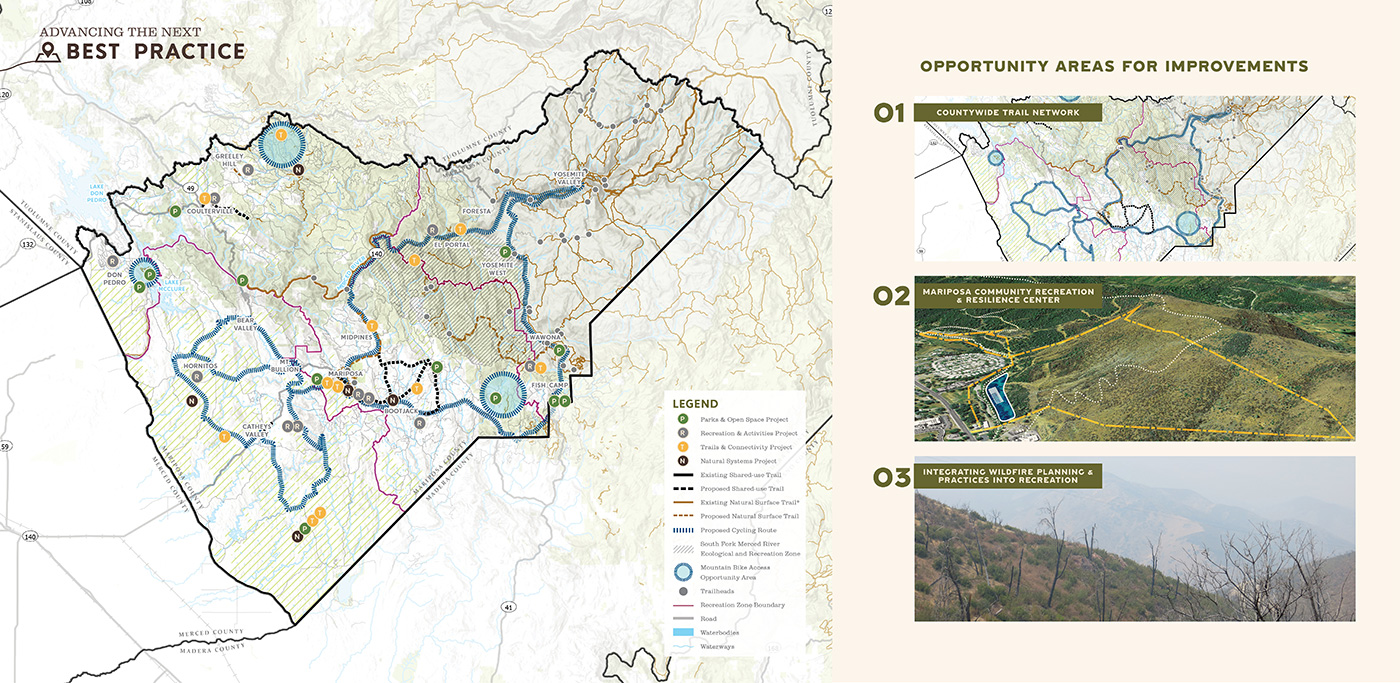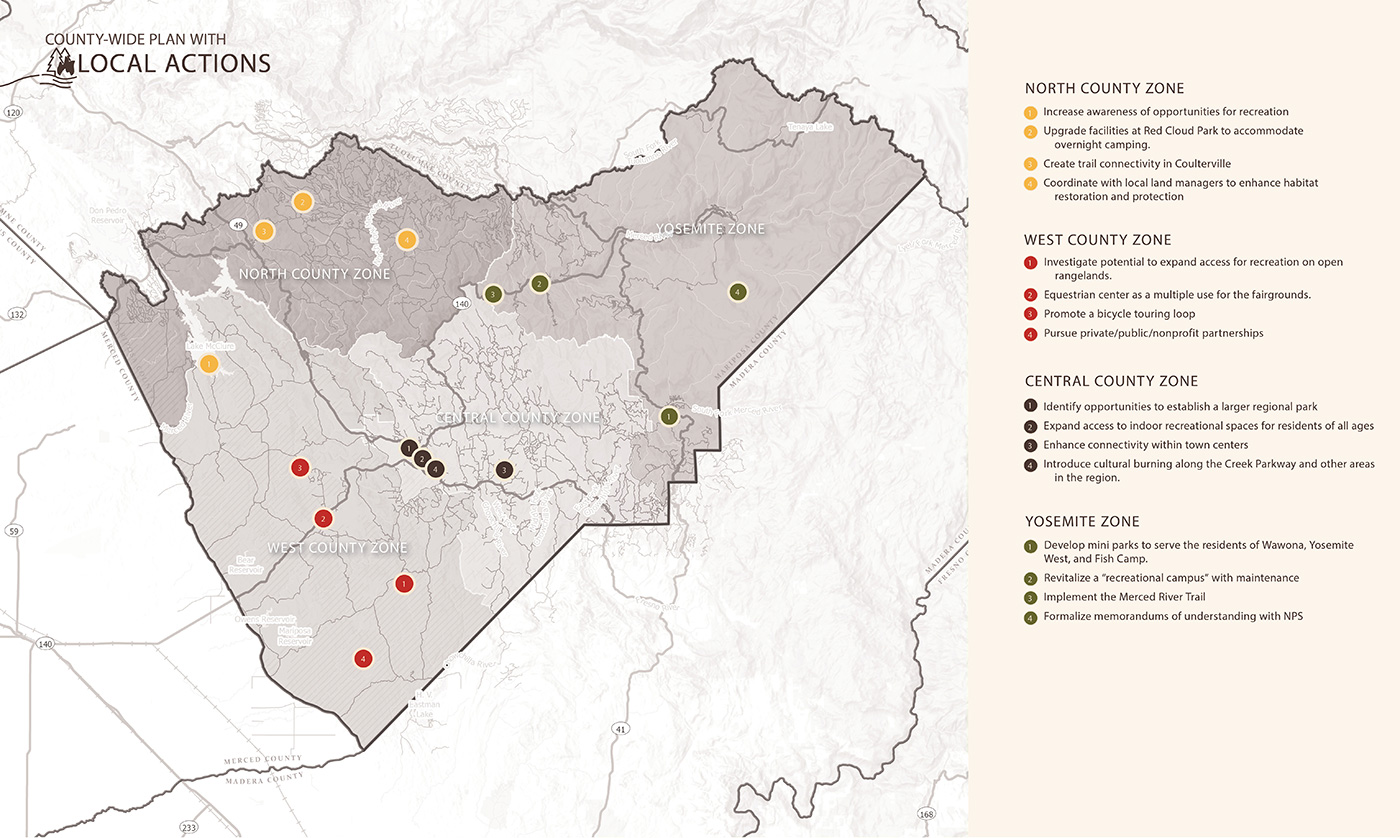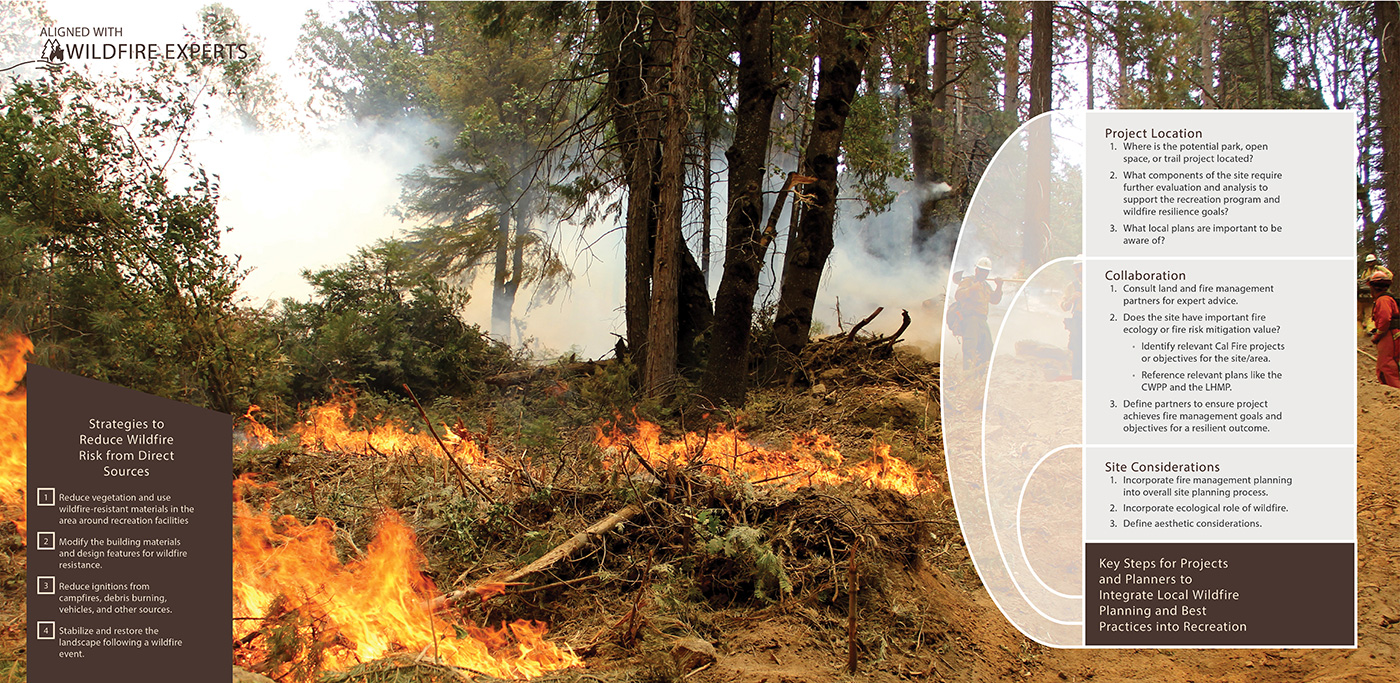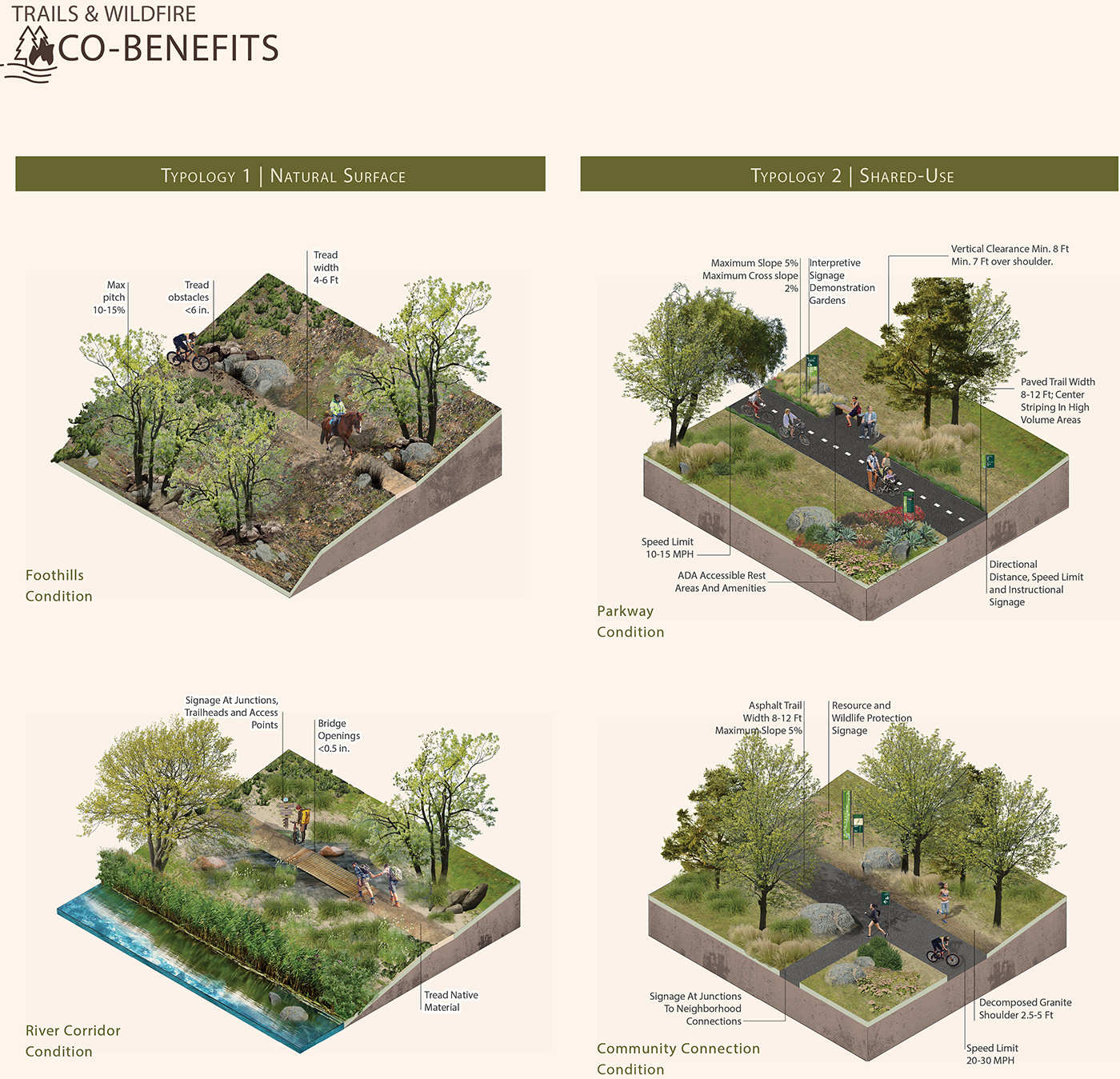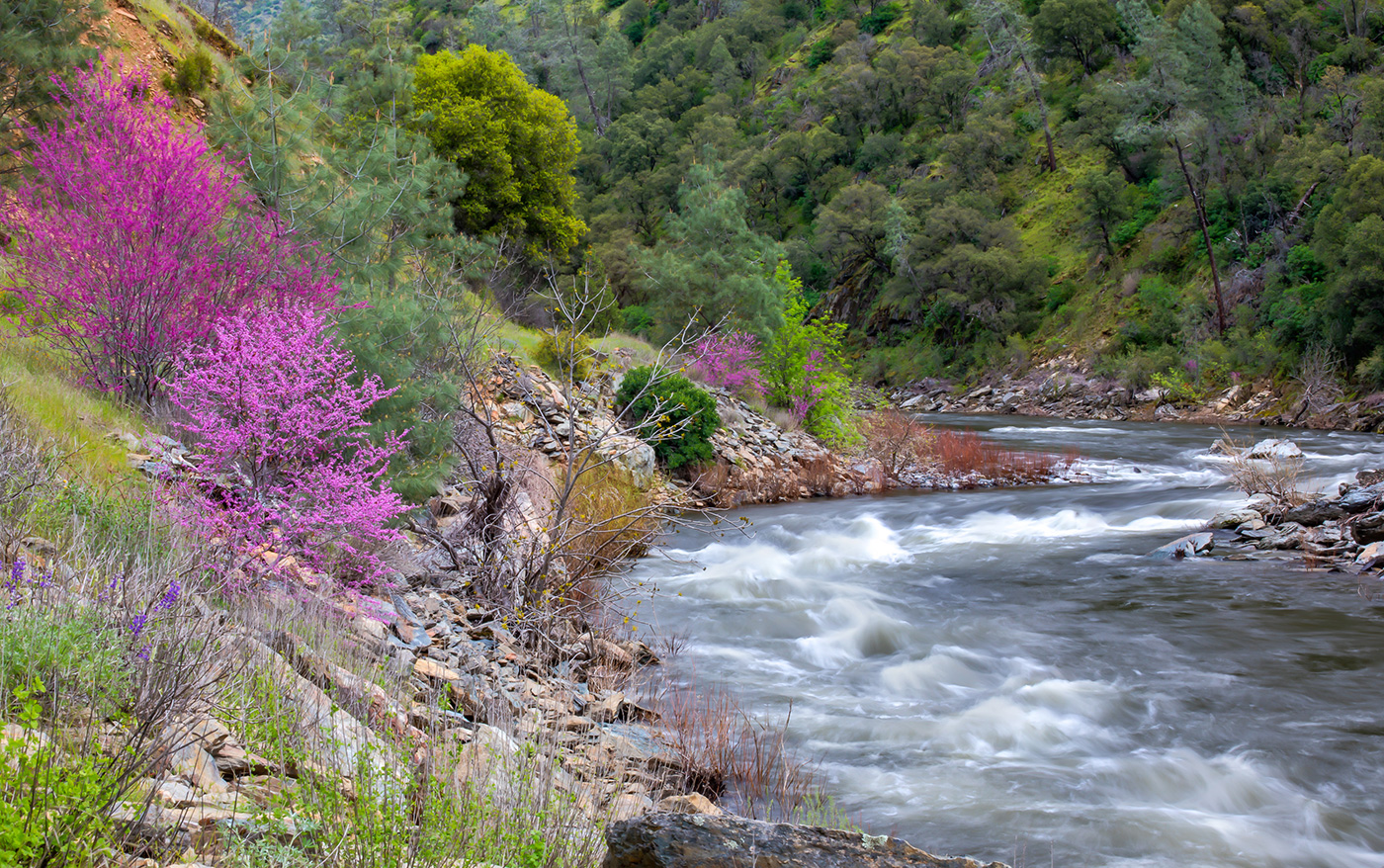 Collaborators
Wildfire Planning International, Sierra Business Council