On the Boards
Market District, East Village
Des Moines, Iowa
For decades, the Market District has been the City of Des Moines' industrial hub; composed of scrap-metal yards, truck garages, freight rail -lines and city storage facilities. As a result, this area is blighted, a 30-acre hole in the city's urban fabric of disconnected streets, impervious asphalt parking lots, vacant buildings, and no residential life or outdoor public spaces.
Fortunately, a few property owners and the city are moving the industrial activities out of the district, creating an opportunity to revitalize this last remaining area in downtown as urban neighborhood. The big move for the District is to establish an urban block grid, where new housing units, retail space, an entertainment venue, corporate offices, green streets and an 8-acre riverside park will create a new urban neighborhood for Des Moines. Thanks to strong city leadership and a visionary developer, the Market District is becoming an example of a public/ private partnership that actively promotes the wellbeing of the community and the environment of downtown. The Master Plan lays out an urban framework that promotes tall buildings, green streets and a signature urban space that has been designed for people - not cars - which will connect a new riverfront park on one end with a wetland park on the other.
Additionally, multi-functional plazas, walkable streets and outlying open spaces create a vast public realm network that will drive economic development and provide a pedestrian and bike circulation network that will reduce the impact of automobiles on the district. By retooling the often-one-dimensional approach to infrastructure combining programming and stormwater functionality to make each space, and the initial investment to construct that space work harder, dollar for dollar, the project will have greater return on investment.
The Big Move is underway in Des Moines. The Market District will be a distinct, vibrant redevelopment that is rooted in its historical, social, and environmental context. Its commitment to resilient urban development and public realm has established a new standard for the city and state. By creating a place for the citizens to live, work, shop and plan, the redevelopment will change the perception of the area and become the Big Move for Des Moines to invent and implement its future.
Services Provided: Urban Design, Landscape Architecture
Client
JSC Properties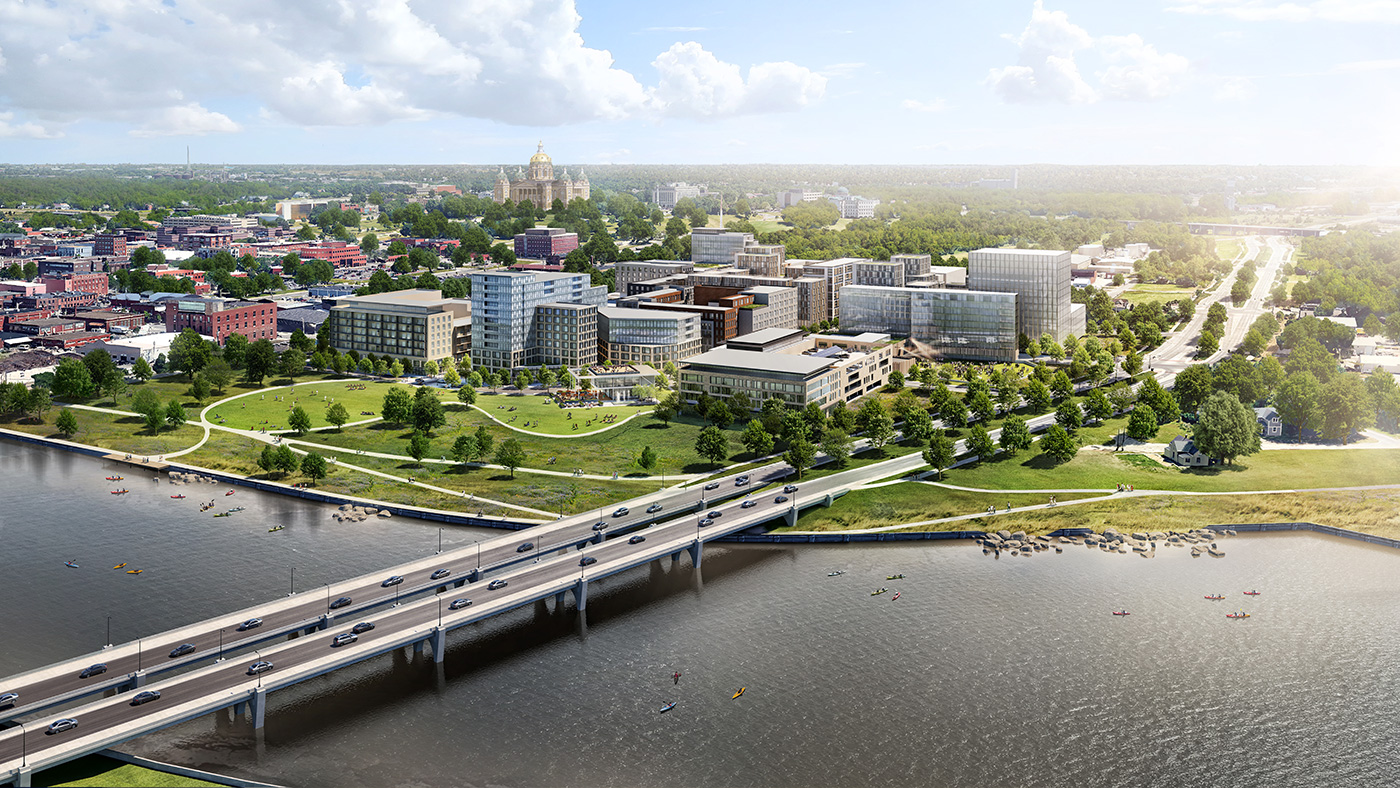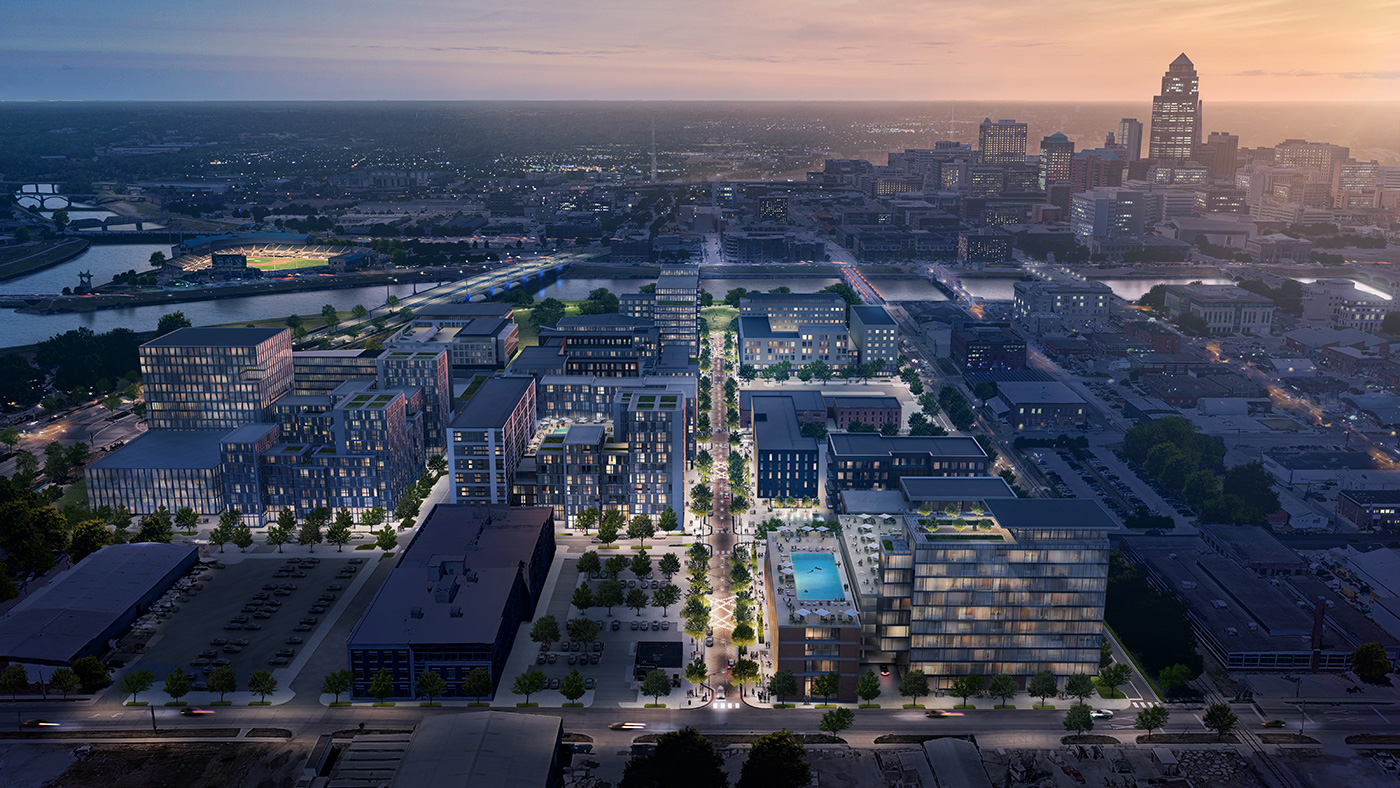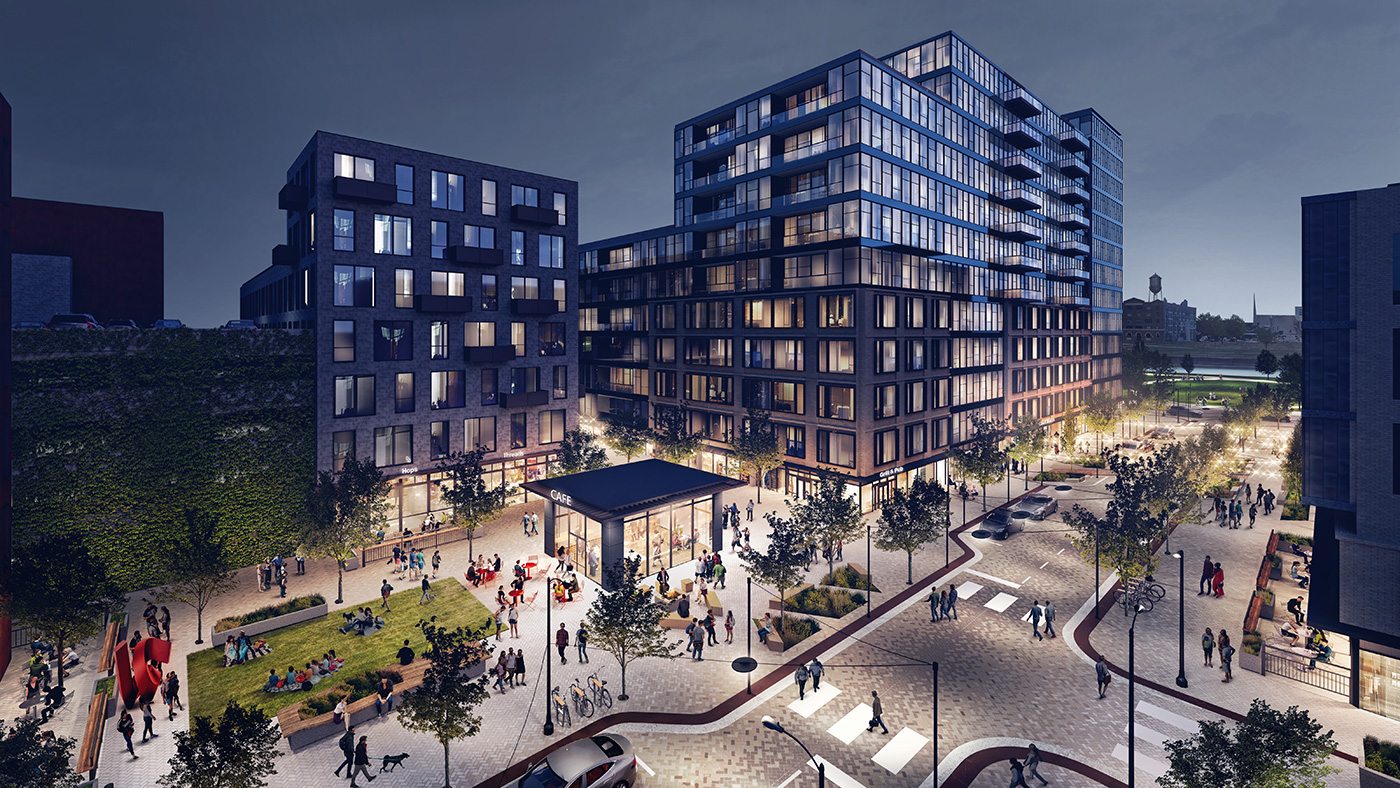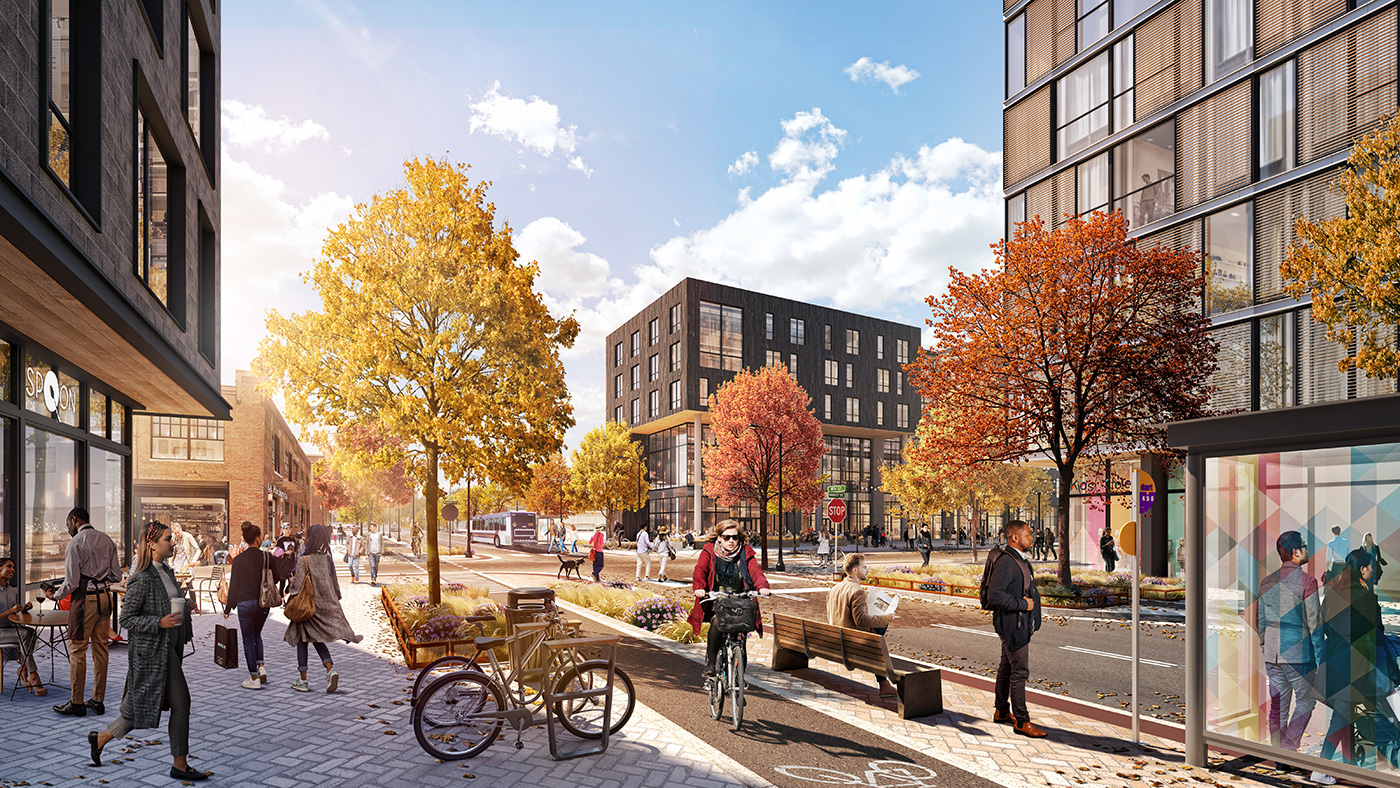 Collaborators
Sherwood Design Engineers, ISG, Genus, Ryan Companies