New Community
Springwoods Village
Houston, Texas
Springwoods Village represents the next generation of sustainable communities – promoting mixed uses, density, public transit, forest preservation, wetland enhancement, ecological restoration, green building, social equity and economic prosperity. Because of its holistic approach, Springwoods is now home to several major corporations which have created over 18,000 jobs including the 10,000 at the famed Exxon Mobil campus.
Springwoods is significantly denser and more urban than its neighbor, the celebrated The Woodlands community. At build out, it will accommodate approximately 82 percent more people per square mile on its 1800-acres of land. Despite its density, it will preserve eight percent more pine forest that other urbanized areas in Houston and increase the ecological value of its wetlands by three percent.
The project's green infrastructure will increase the water quality of Spring Creek, which is being measured by the state to ensure that clean water is being discharged into this tributary that conveys water to Lake Houston, one of the metropolitan area's primary water-supply reservoirs.
Services Provided: Master Planning, Urban Design, Environmental Analysis, Sustainability Design, Landscape Architecture, Signage & Wayfinding
Awards
Merit Award for Planning & Analysis, ASLA Texas
Merit Award for Planning & Urban Design, ASLA Colorado
Parks & Natural Areas Award, Houston-Galveston Area Council
Client
Springwoods Realty Company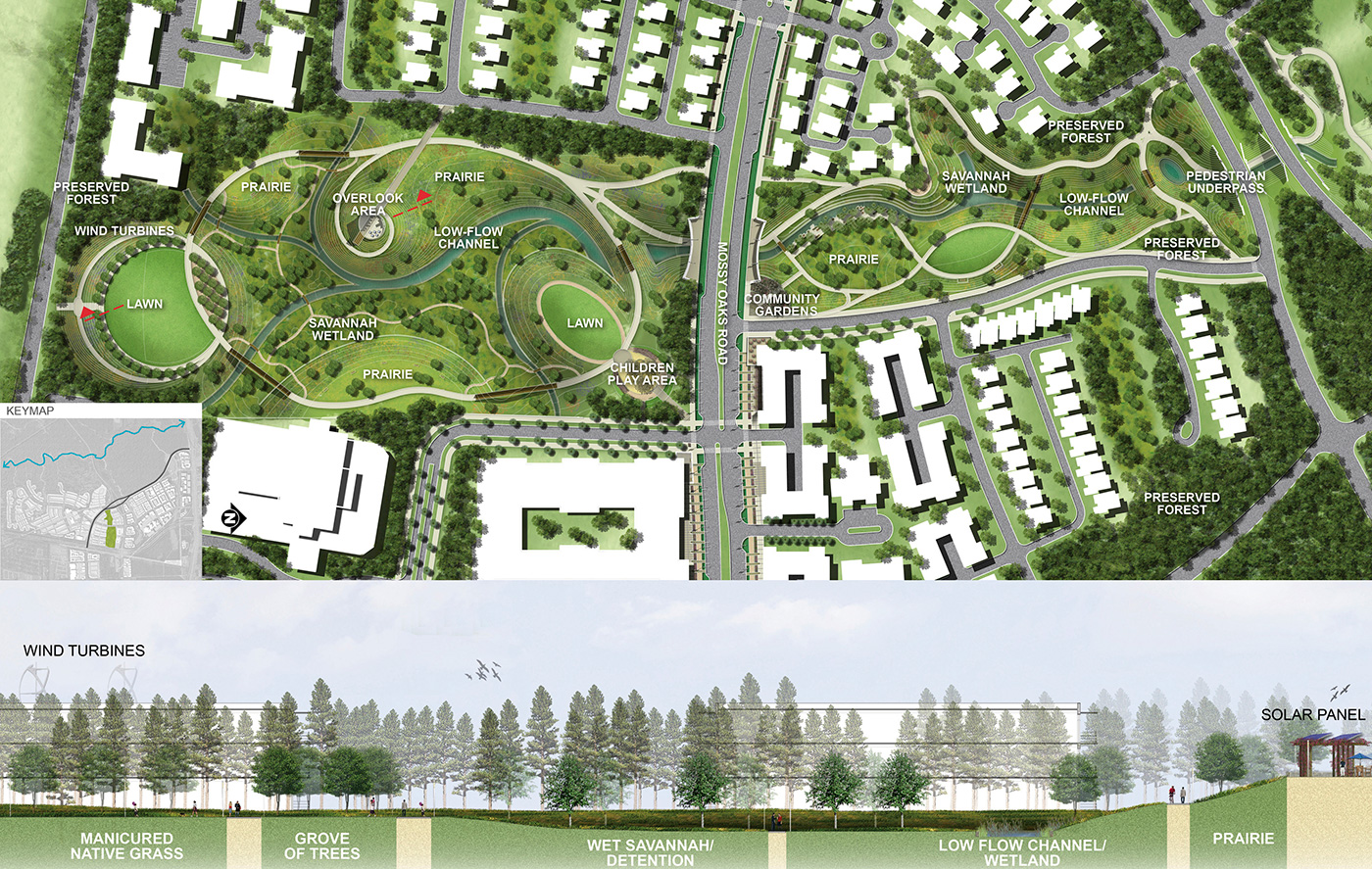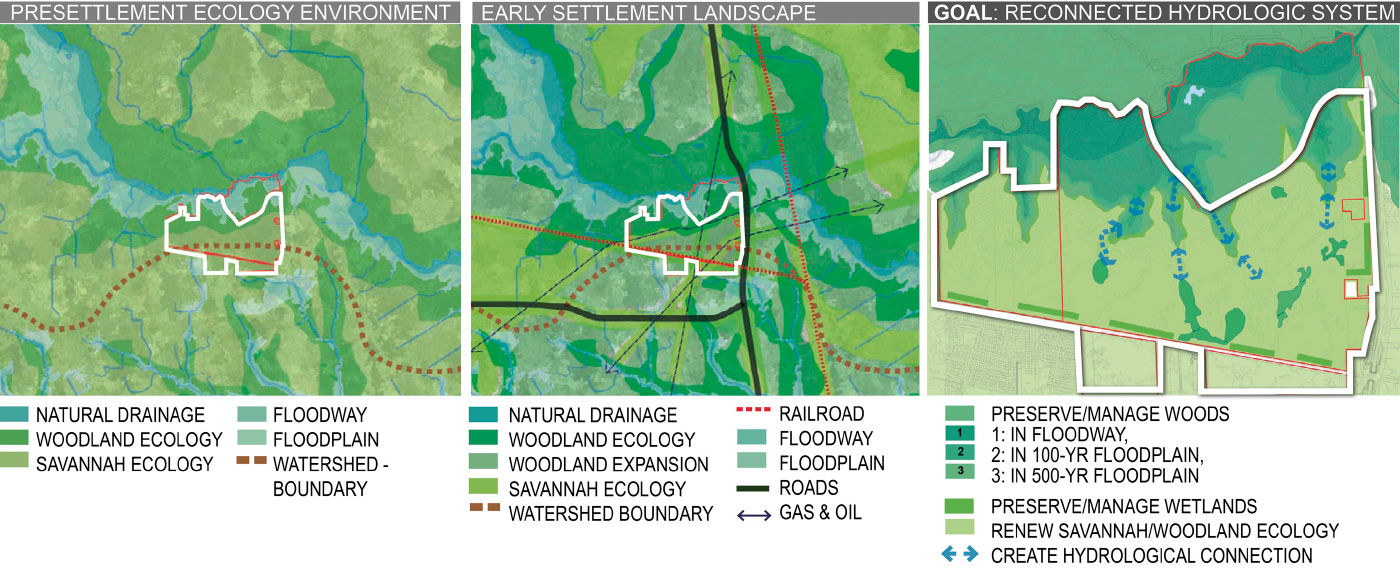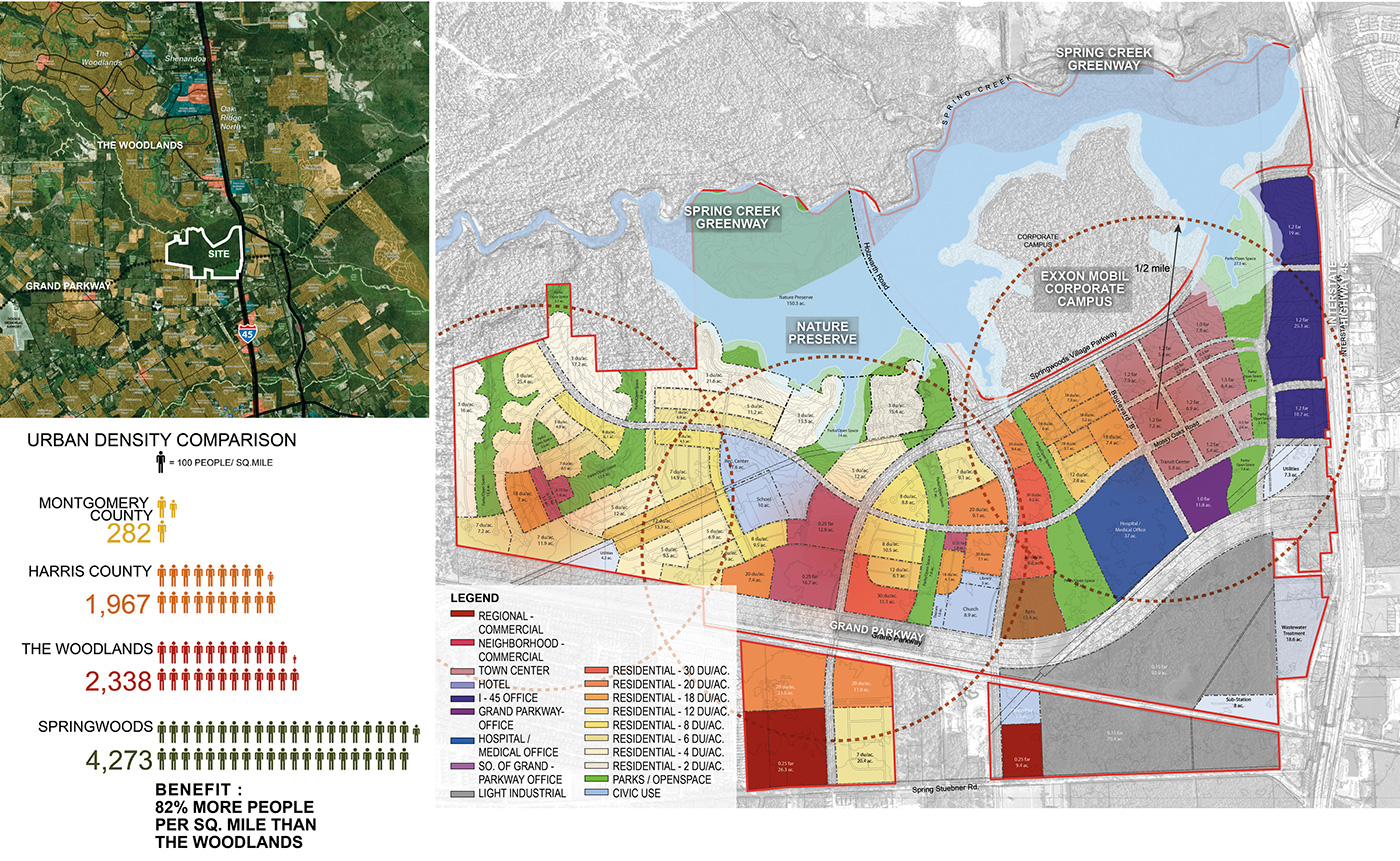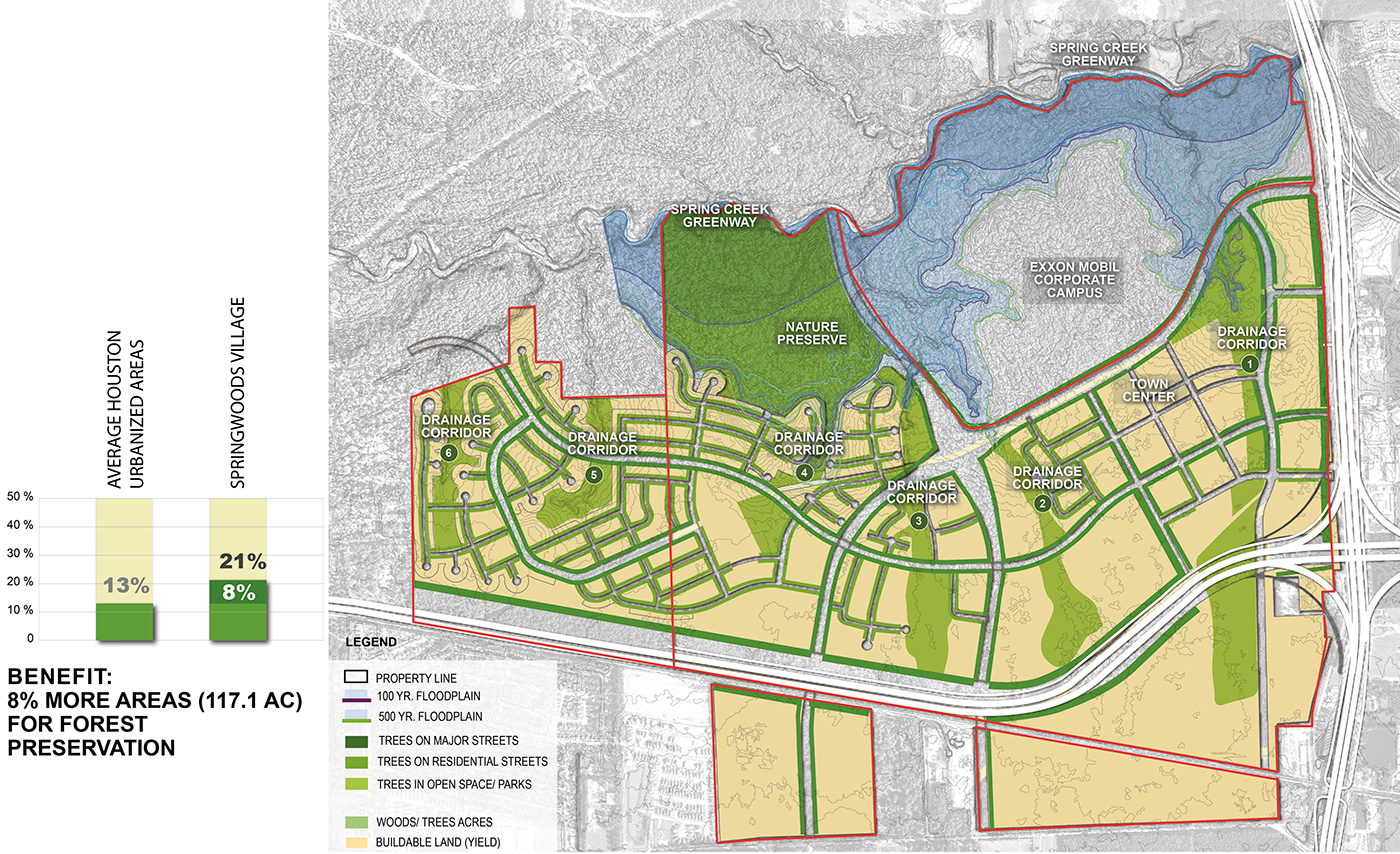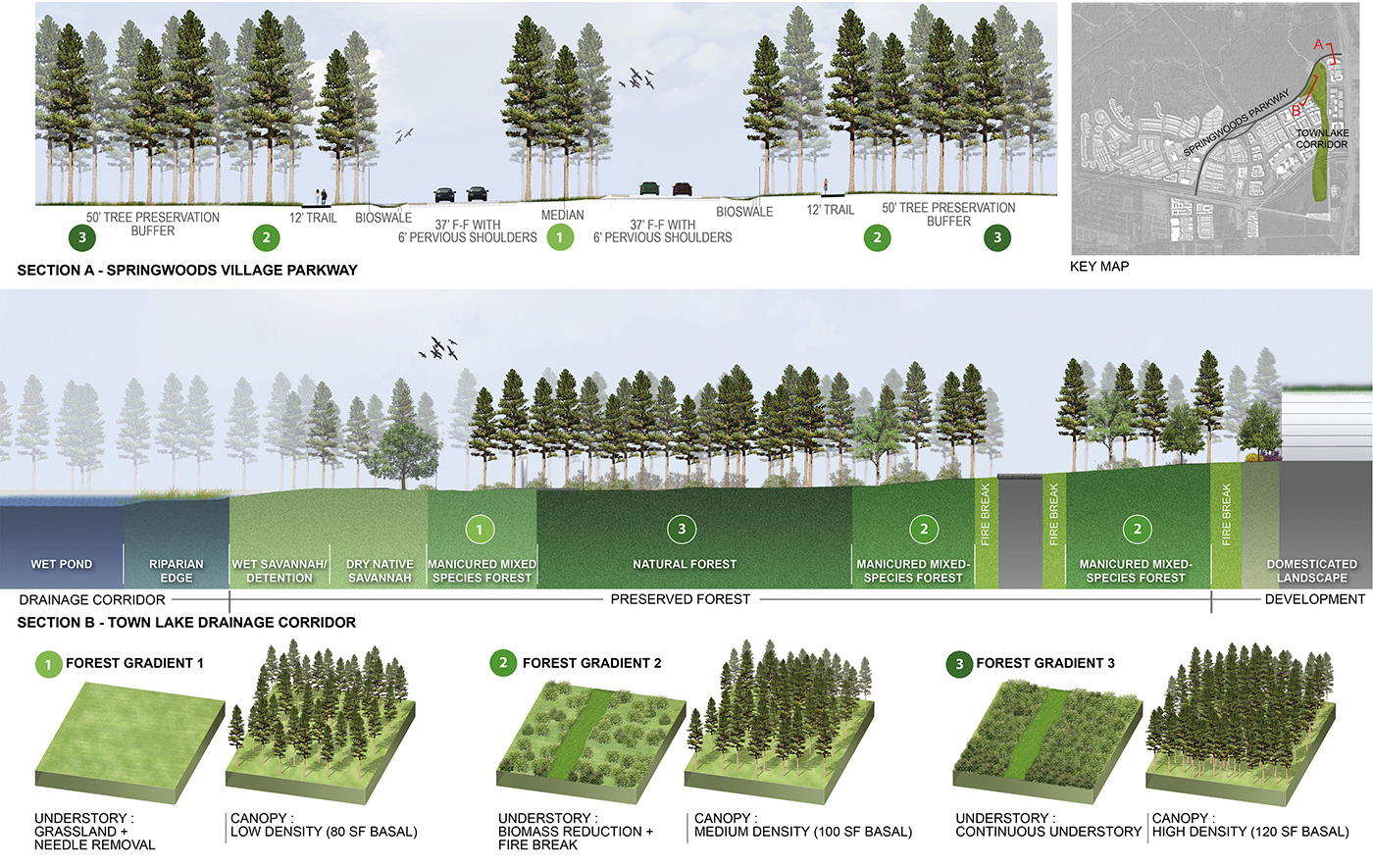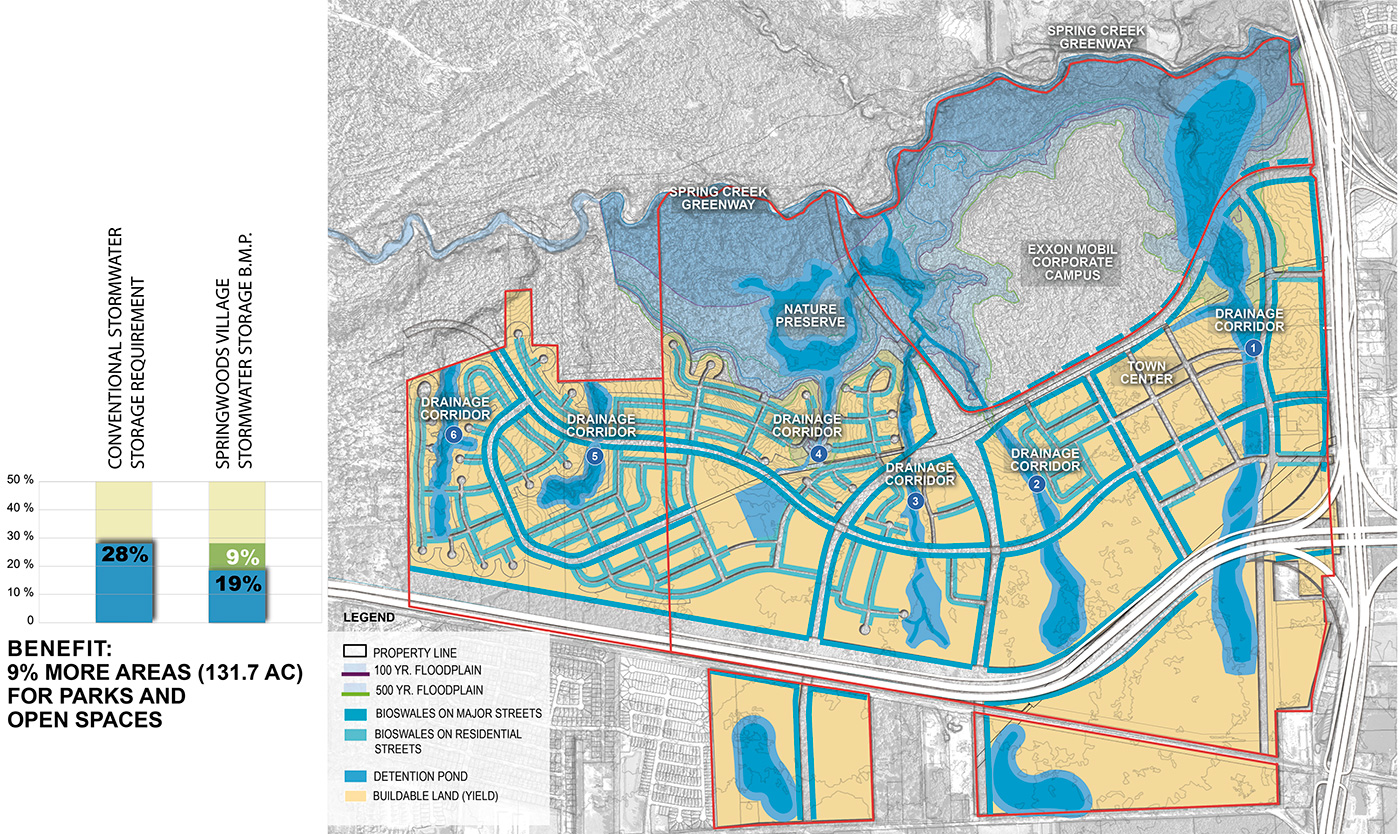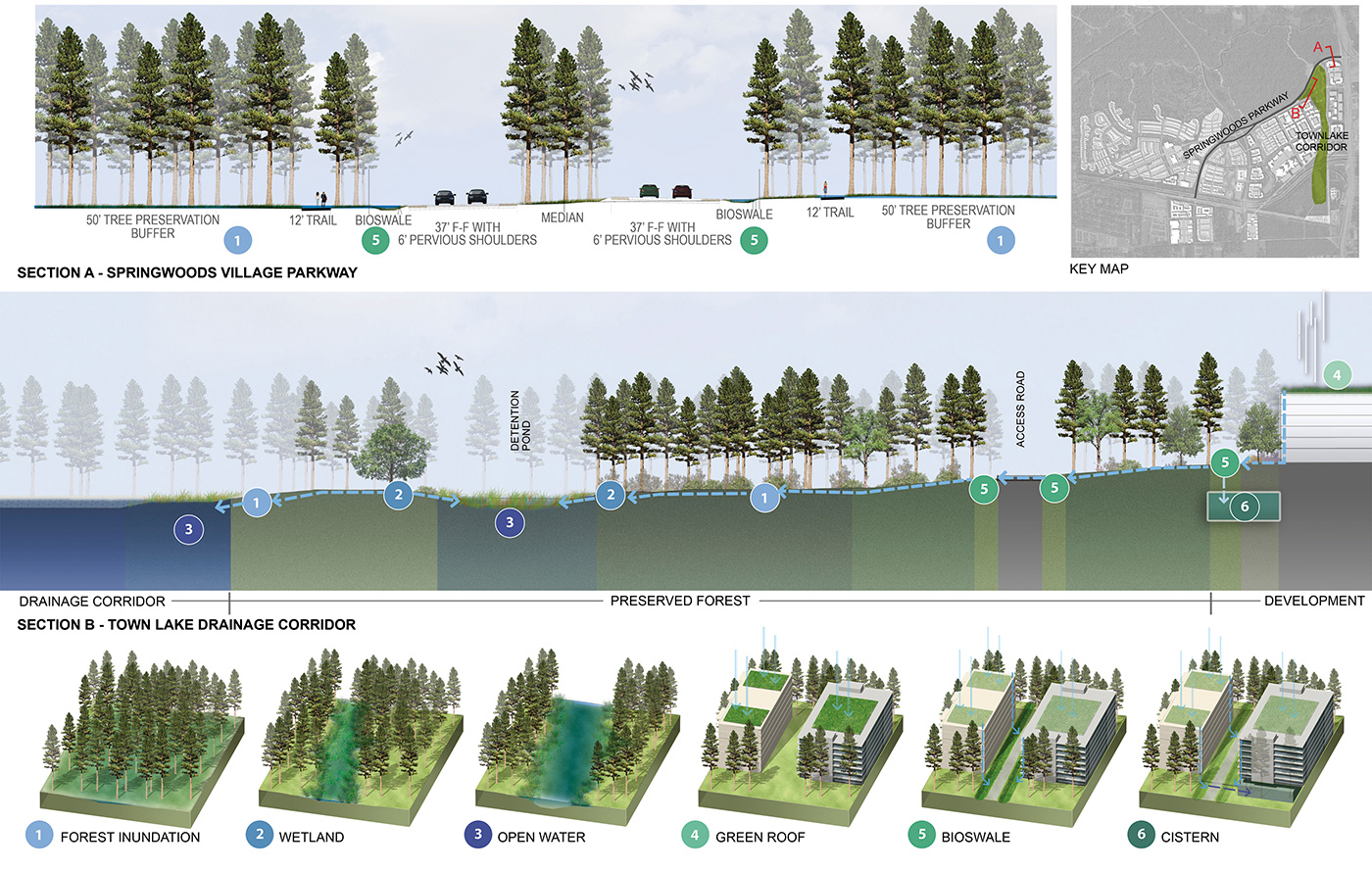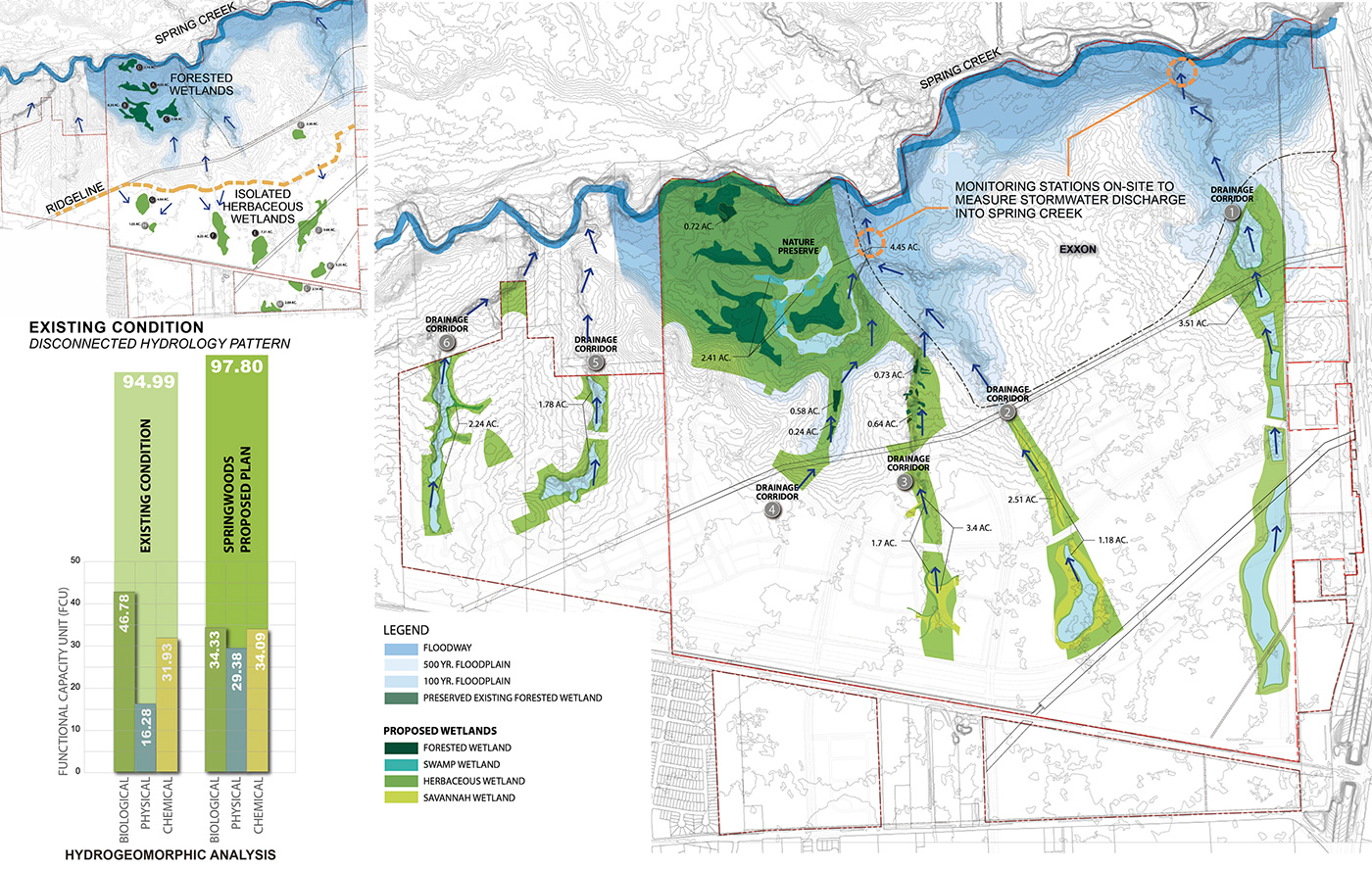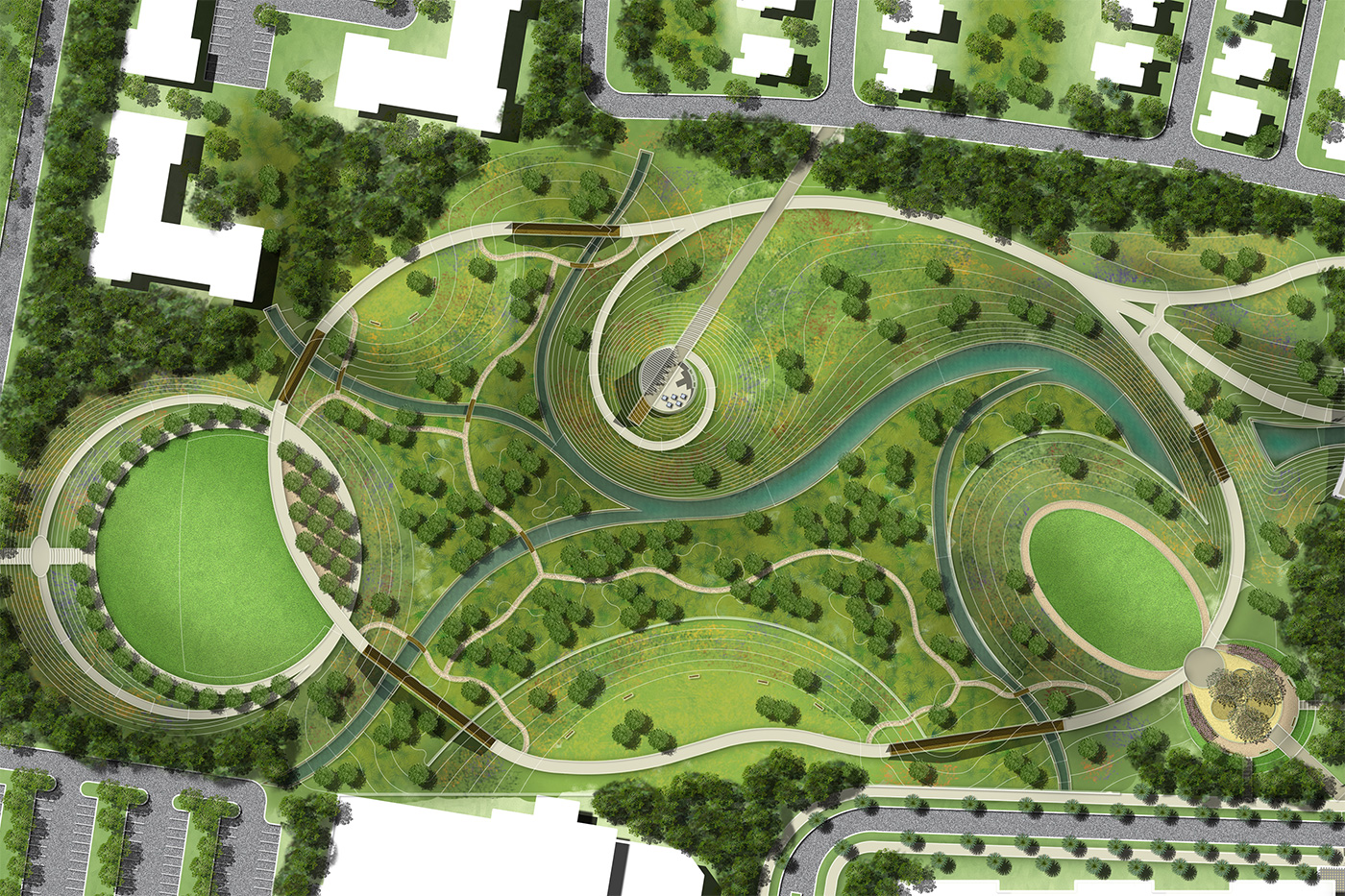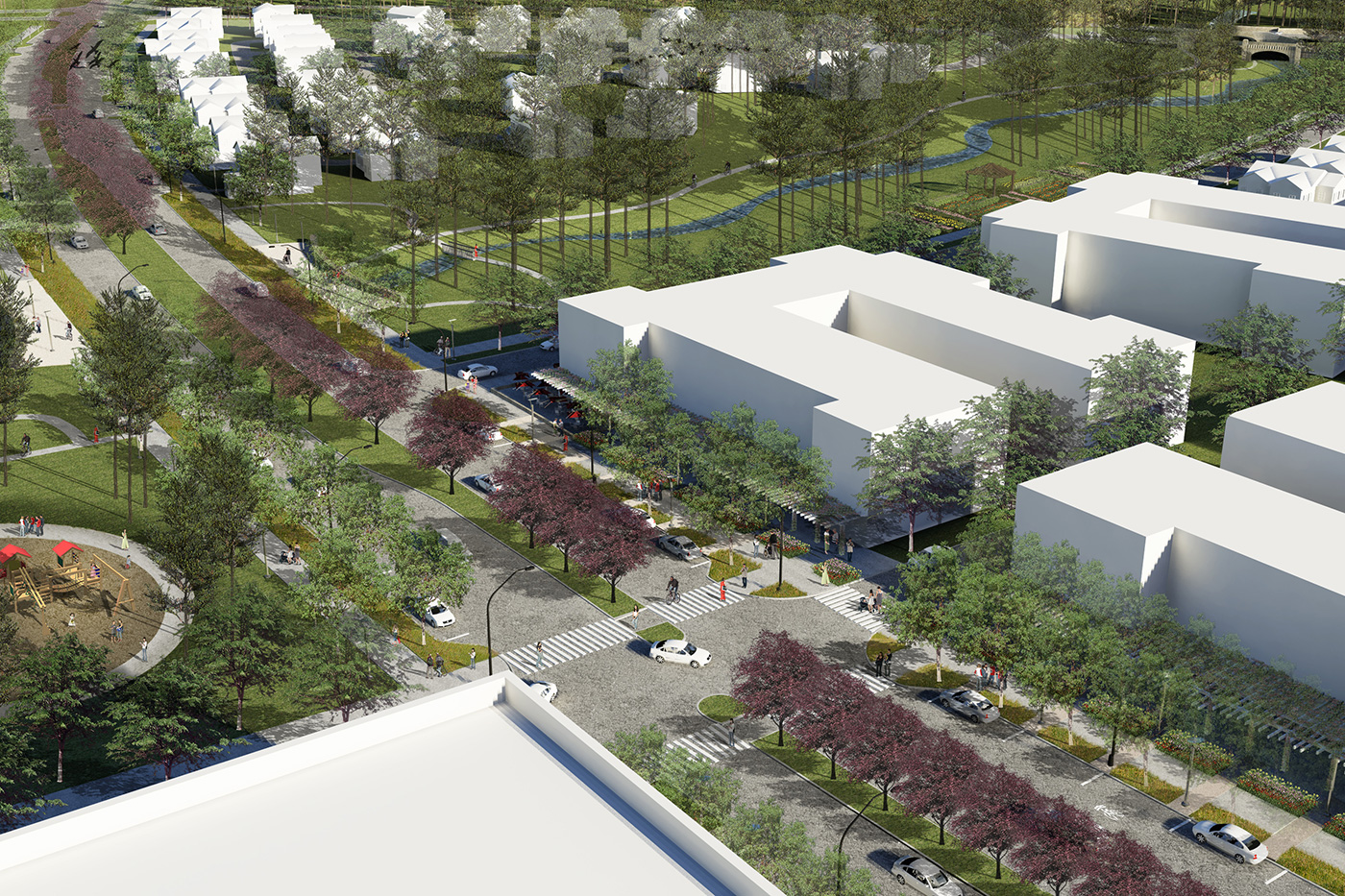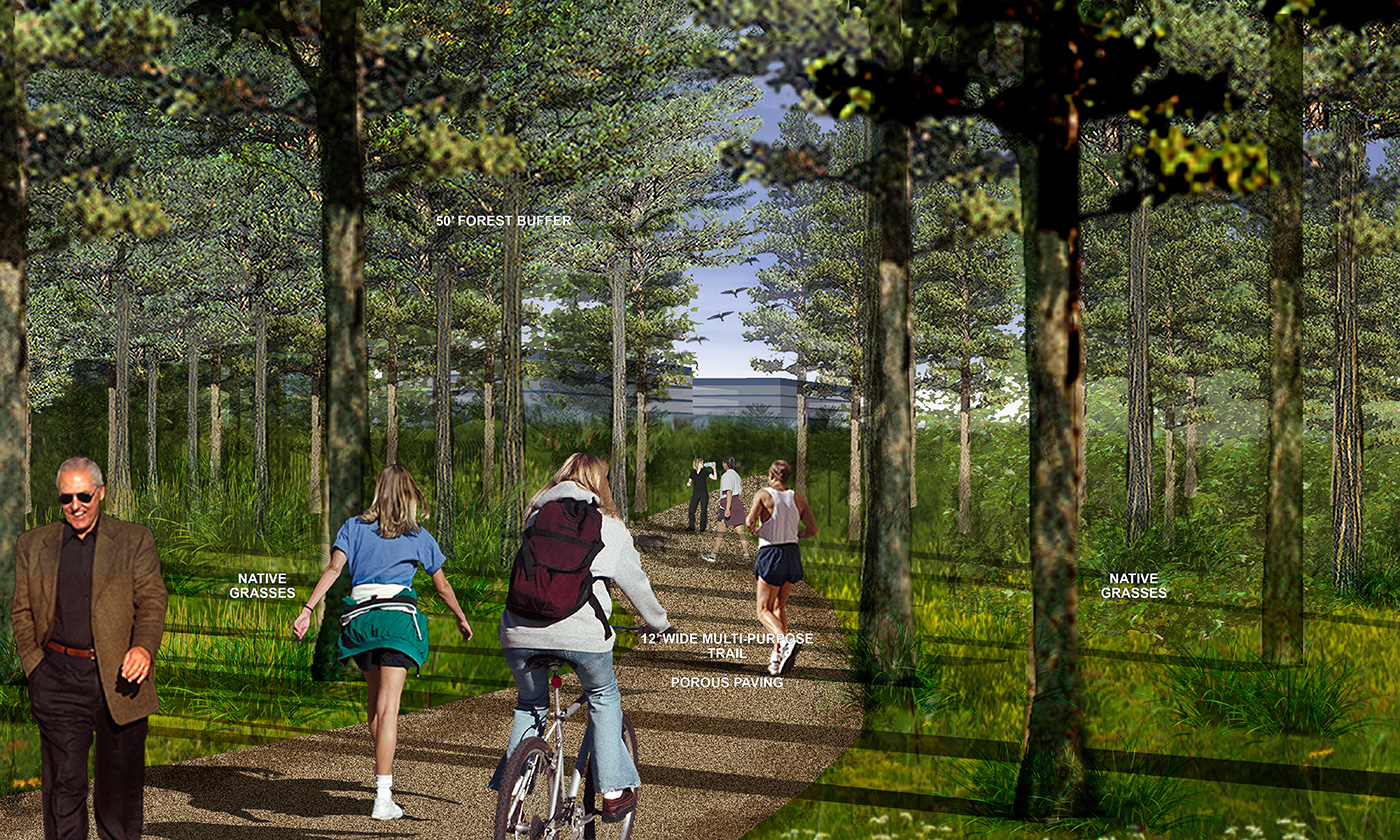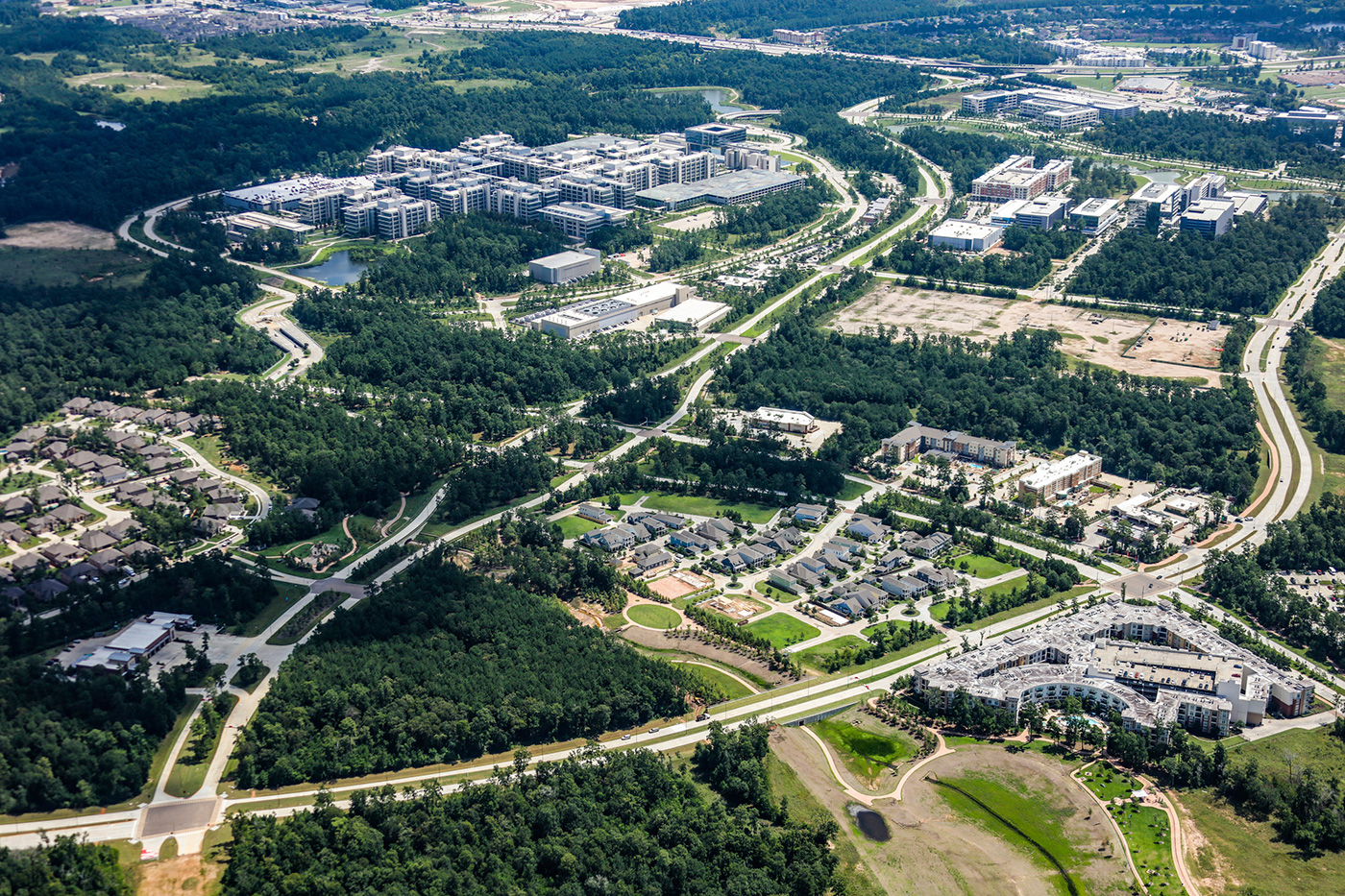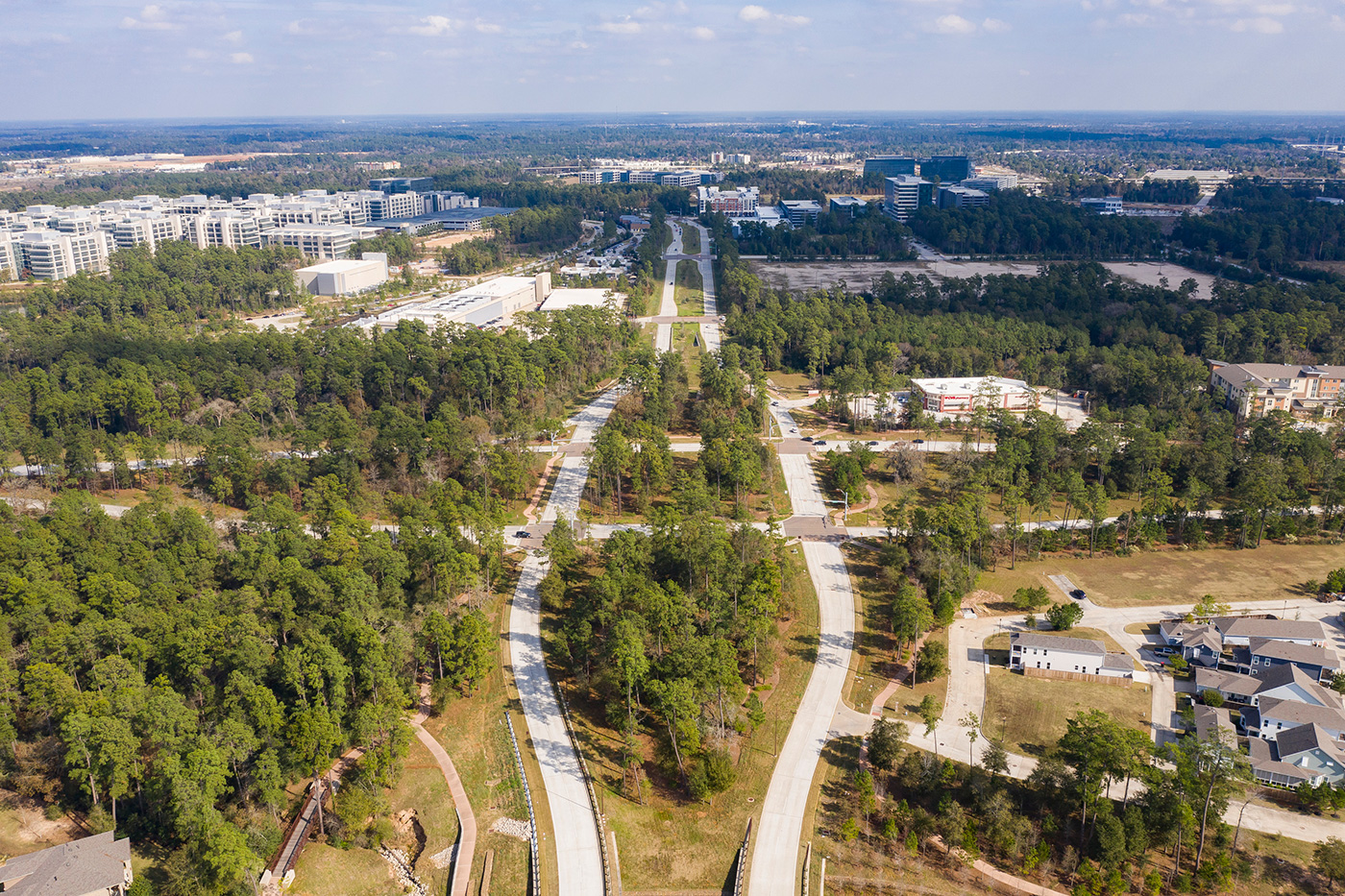 Collaborators
Walter P. Moore, InSite Architecture, Lone Start Forestry, Berg & Oliver Associates, Sweeney & Associates