Campus/Institutional
UCLA Campus Landscape Master Plan
Los Angeles, California
Sitting on the ancestral land of the Gabrielino/Tongva people, UCLA's campus landscape has been shaped by layers of cultural influences since 1925. These influences resulted in a rich historic legacy but also visual inconsistency. Nationally recognized for its beauty and biodiversity, the campus serves as an urban oasis for both human communities and wildlife. However, challenged by Southern California's severe drought, a constrained campus footprint, and an increasing student population, UCLA looked to reimagine its iconic campus landscape to be more native, climate appropriate, and visually unified, while responding to the needs of a complex campus community.
We assembled a team of leaders in design, planning, ecology, pedagogy, and sustainability to create a 30-year vision plan with measurable outcomes. Engagement with diverse stakeholders, including ecologists, horticulturalists, watershed scientists, Indigenous communities, and student groups, informed plan objectives and identified "sacred landscapes" throughout the campus. Through discussions with the Tongva tribe, the plan also incorporates traditional ecological knowledge of the Gabrielino/Tongva people into the campus landscape and establishes spaces for tribal partners to conduct land-based pedagogy and maintenance practices.
The final Campus Landscape Master Plan establishes an integrated campus framework demonstrated through key designs and monitored through total asset management. It guides changes based on three transformative ideas: Landscape Zones, Campus as Ecosystem, and Design and Programming. Informed by diverse voices, the plan aims to engage and inspire the campus community in transitioning to a climate adapted future.
Services Provided: Site Analysis, Master Planning, Urban Design, Landscape Architecture, Community Engagement
Client
University of California, Los Angeles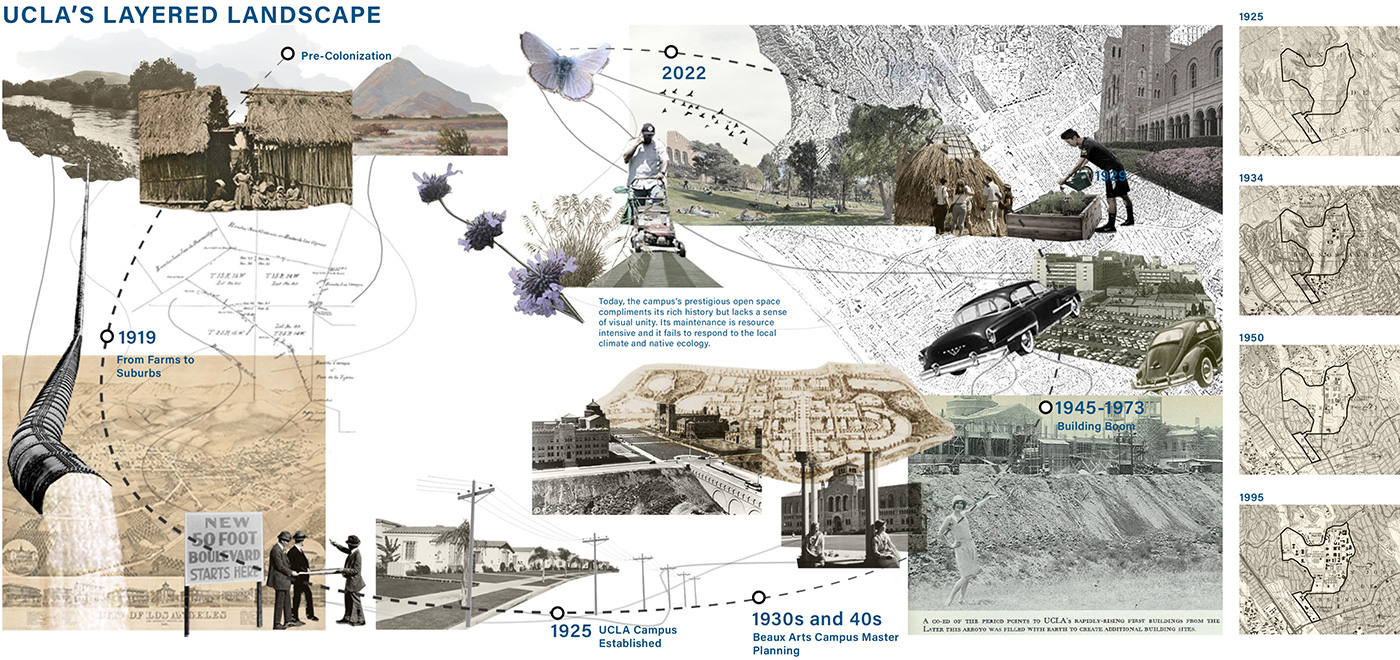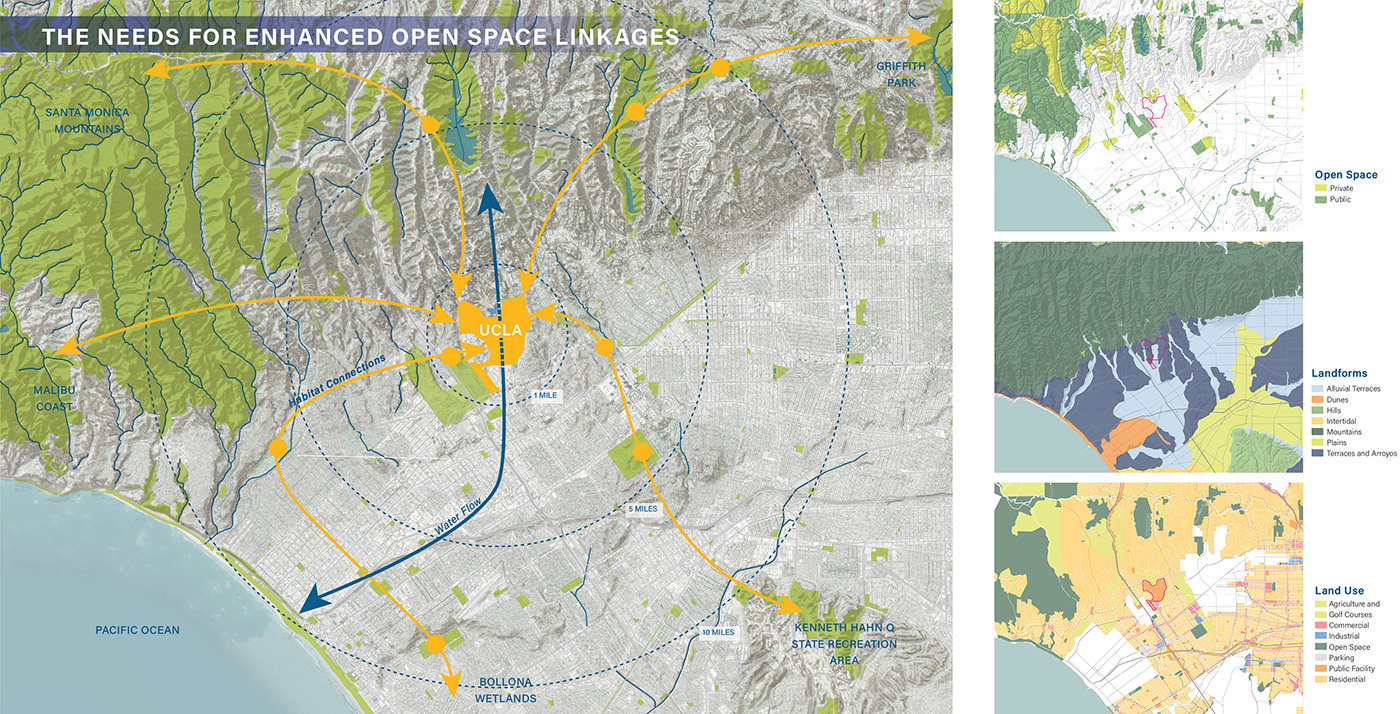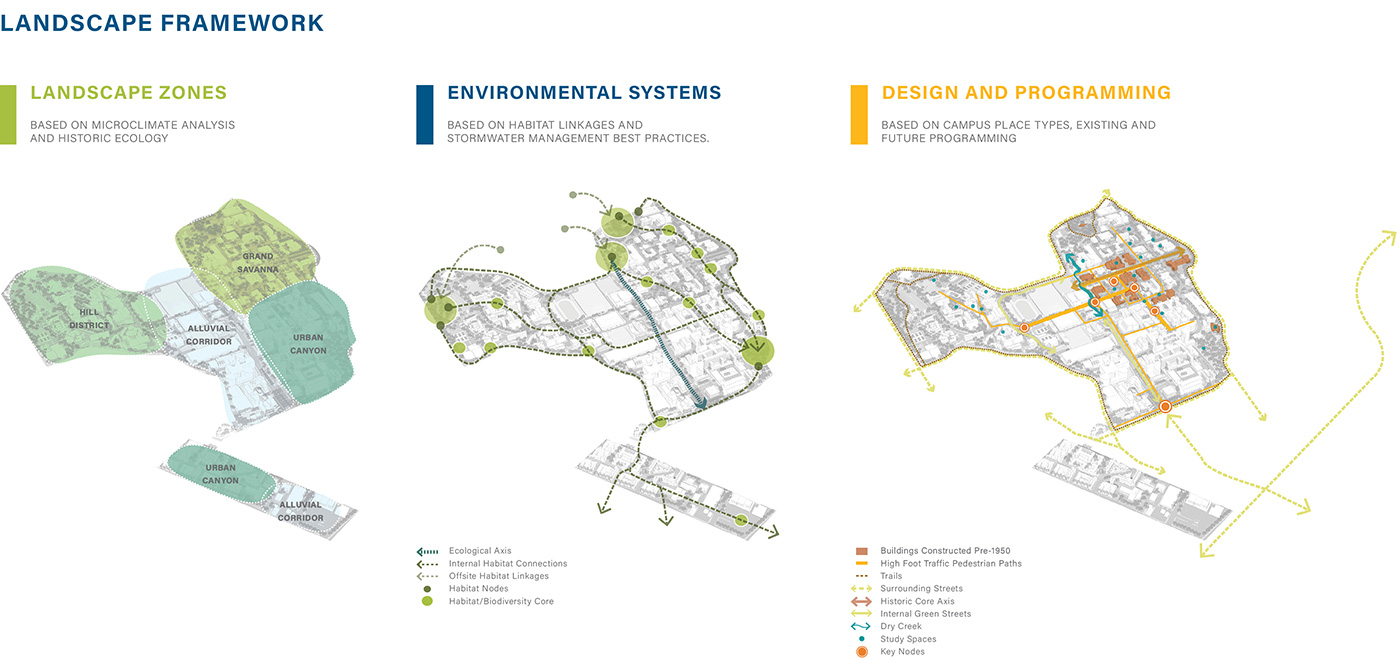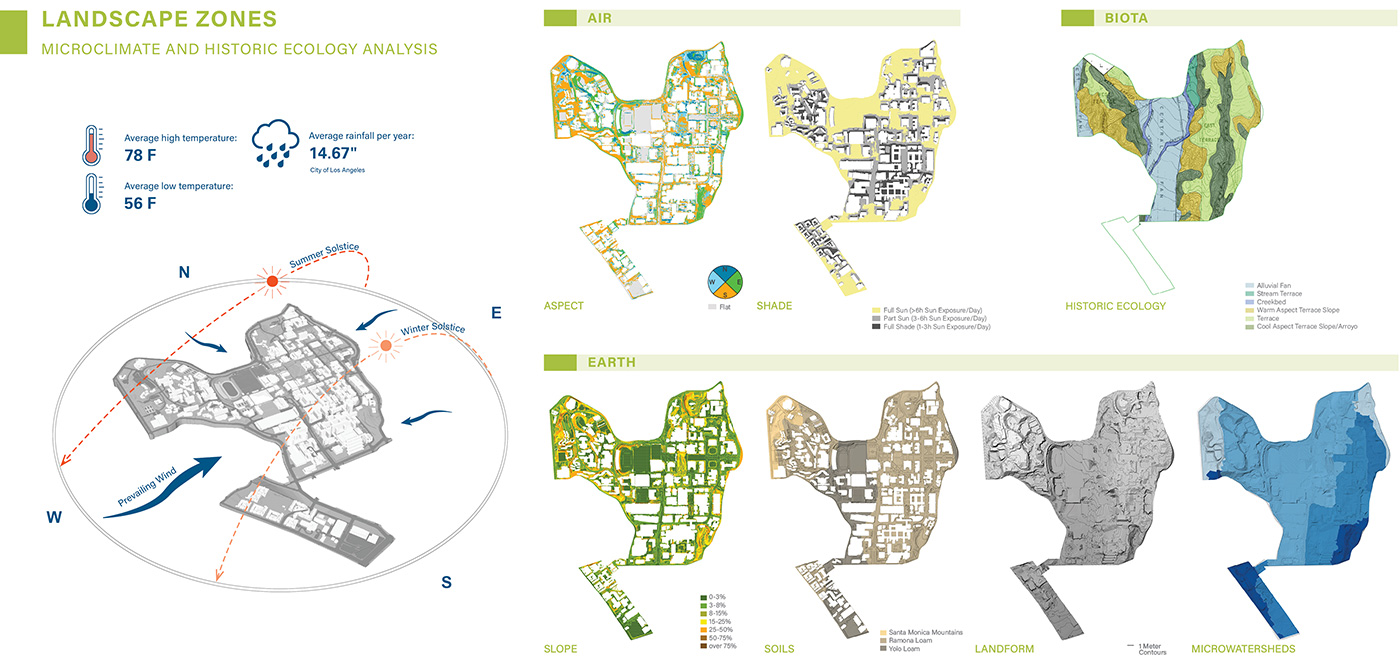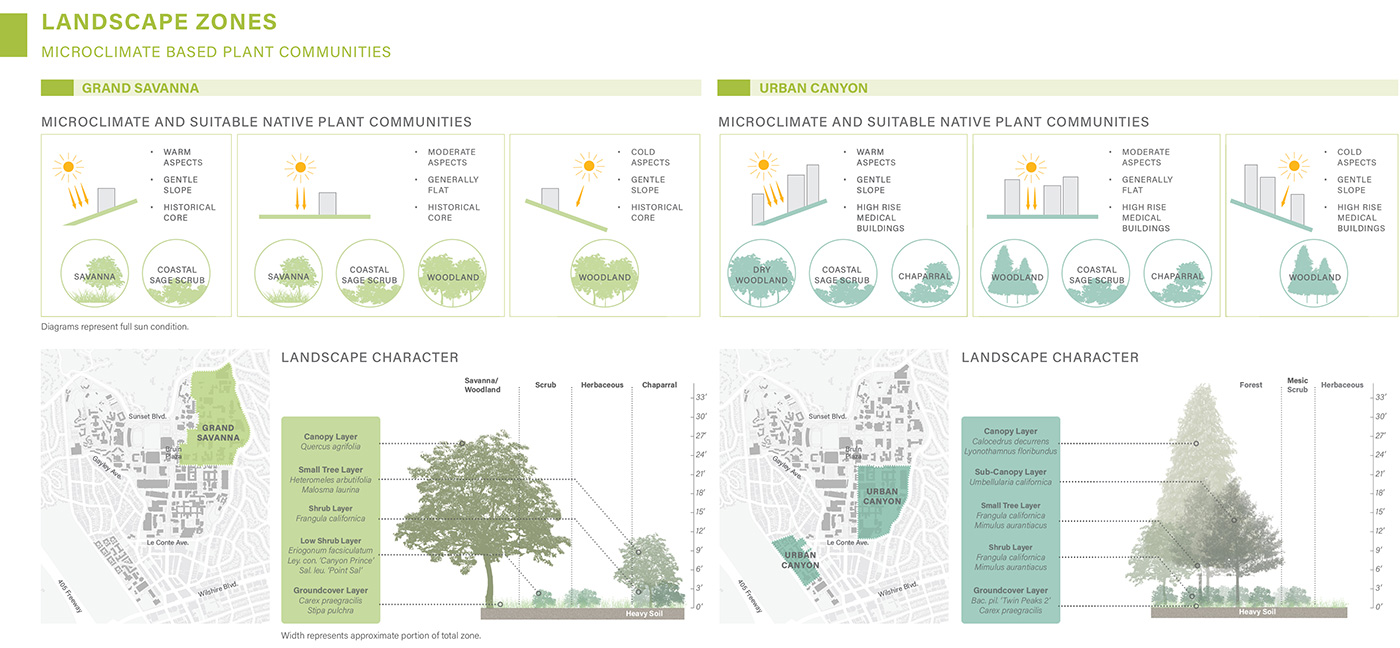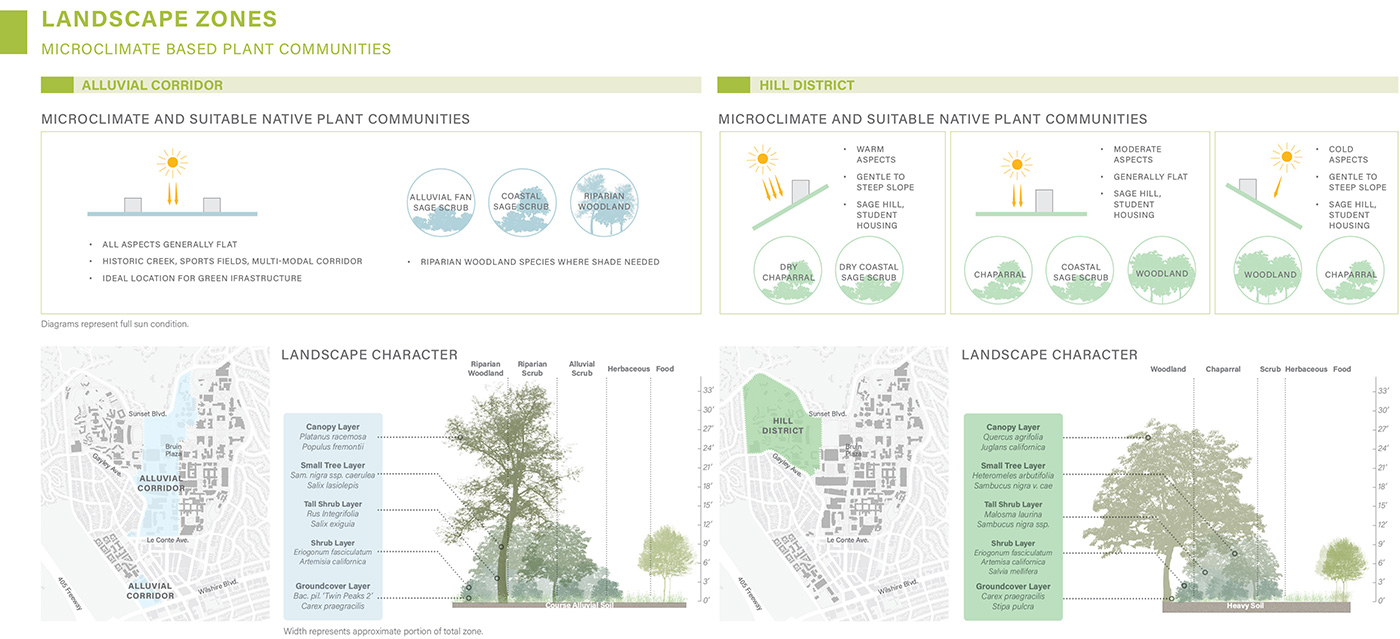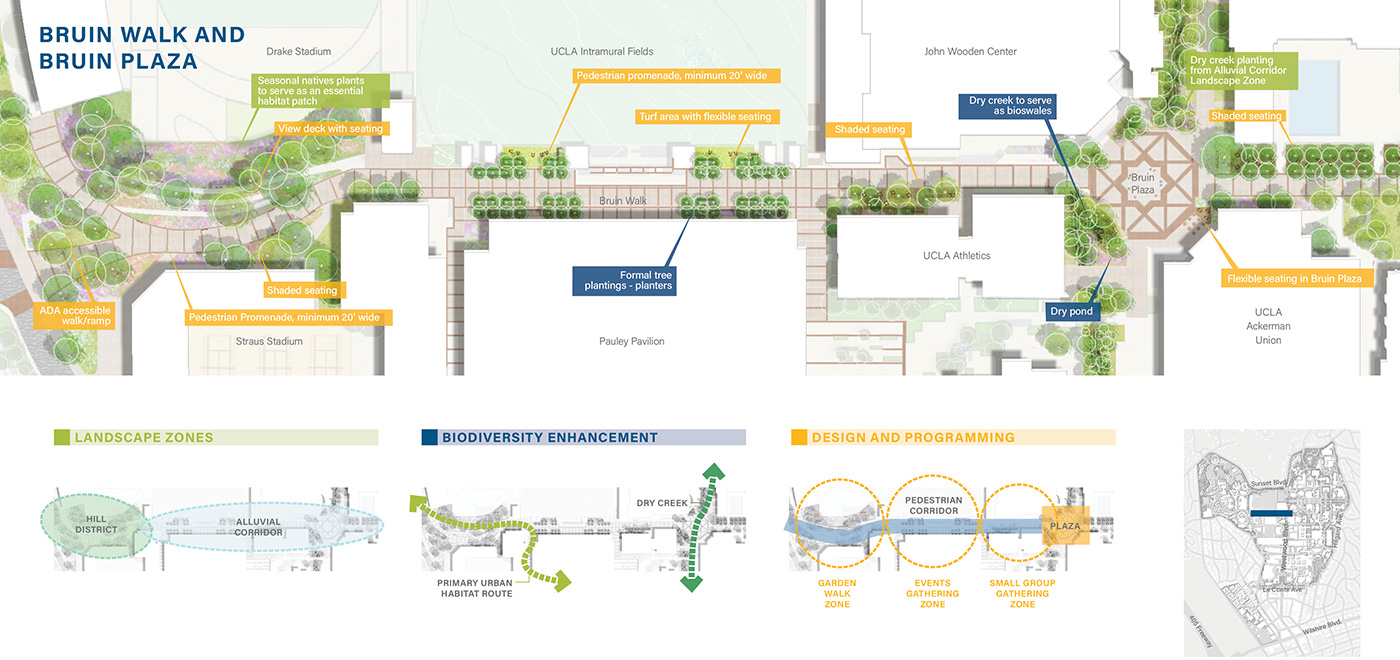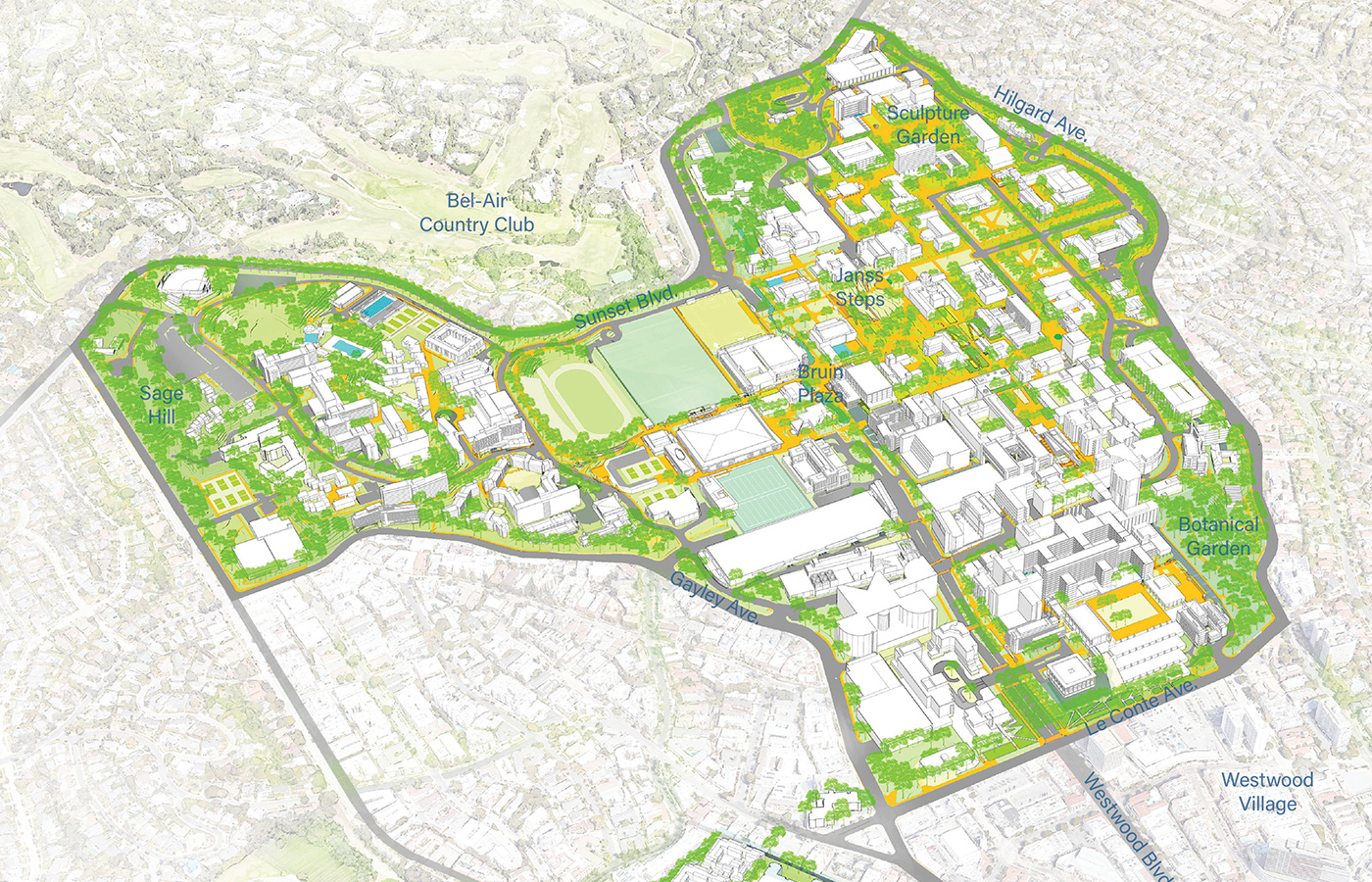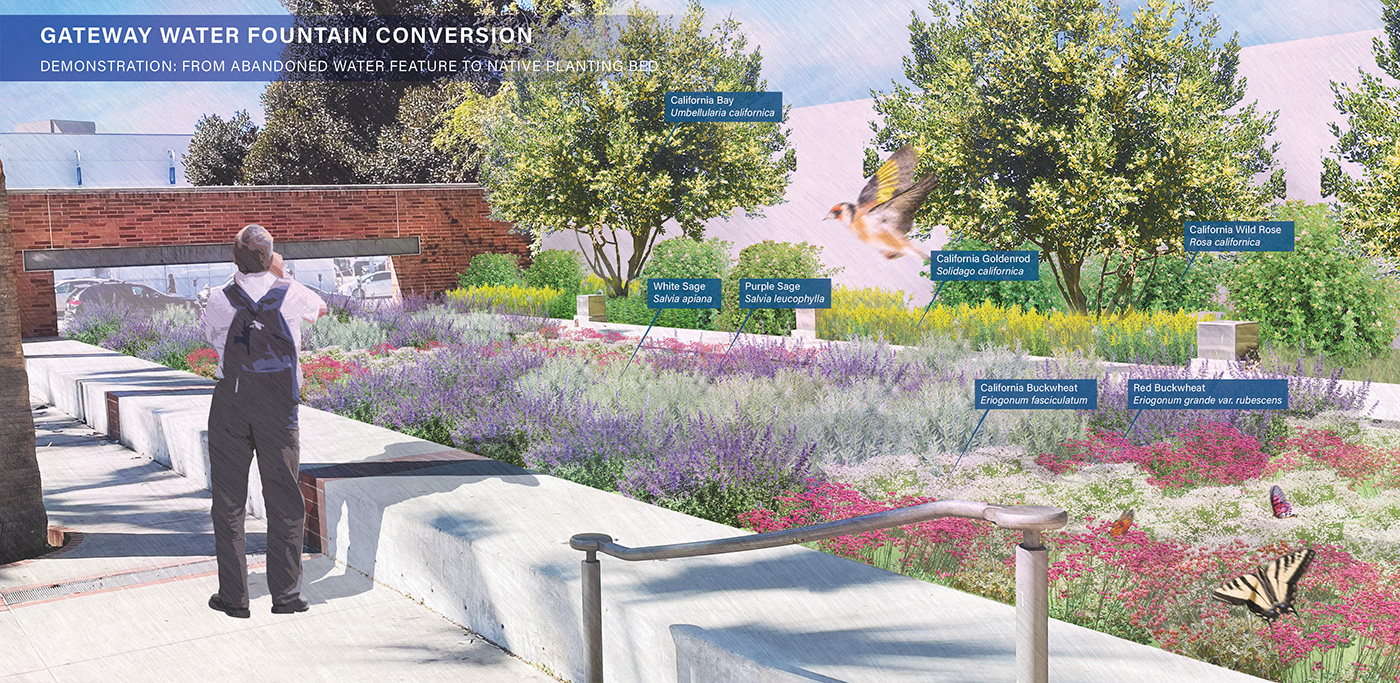 Collaborators
Stillwater Sciences, Carol J Bornstein, Hines Inc, JTL Consultants