New Community
High Desert
Albuquerque, New Mexico
High Desert was planned from the ground up, taking a responsible stewardship approach to the land by respecting and integrating the existing features of arroyos and the juniper prairie. This sustainable community of 1000-acres honors low-impact design practices of water conservation, wildlife habitat restoration and native plantings to maintain 50% of the native landscape as open space and to use only 20% of its annual water allowance for landscape irrigation, which saves $300,000 per year. Because of its stewardship of the natural environment, High Desert changed water-conservation and landscape planting ordinances at city and state levels. It has become the model for sustainable new communities in the Southwest.
Services Provided: Master Planning, Landscape Architecture
Awards
Honor Award, ASLA New Mexico
Honor Award, ASLA Colorado
CSI Case Study, Landscape Performance Series, Landscape Architecture Foundation
Community Award of Excellence, City of Albuquerque Environmental Planning Commission
Client
High Desert Investment Corp.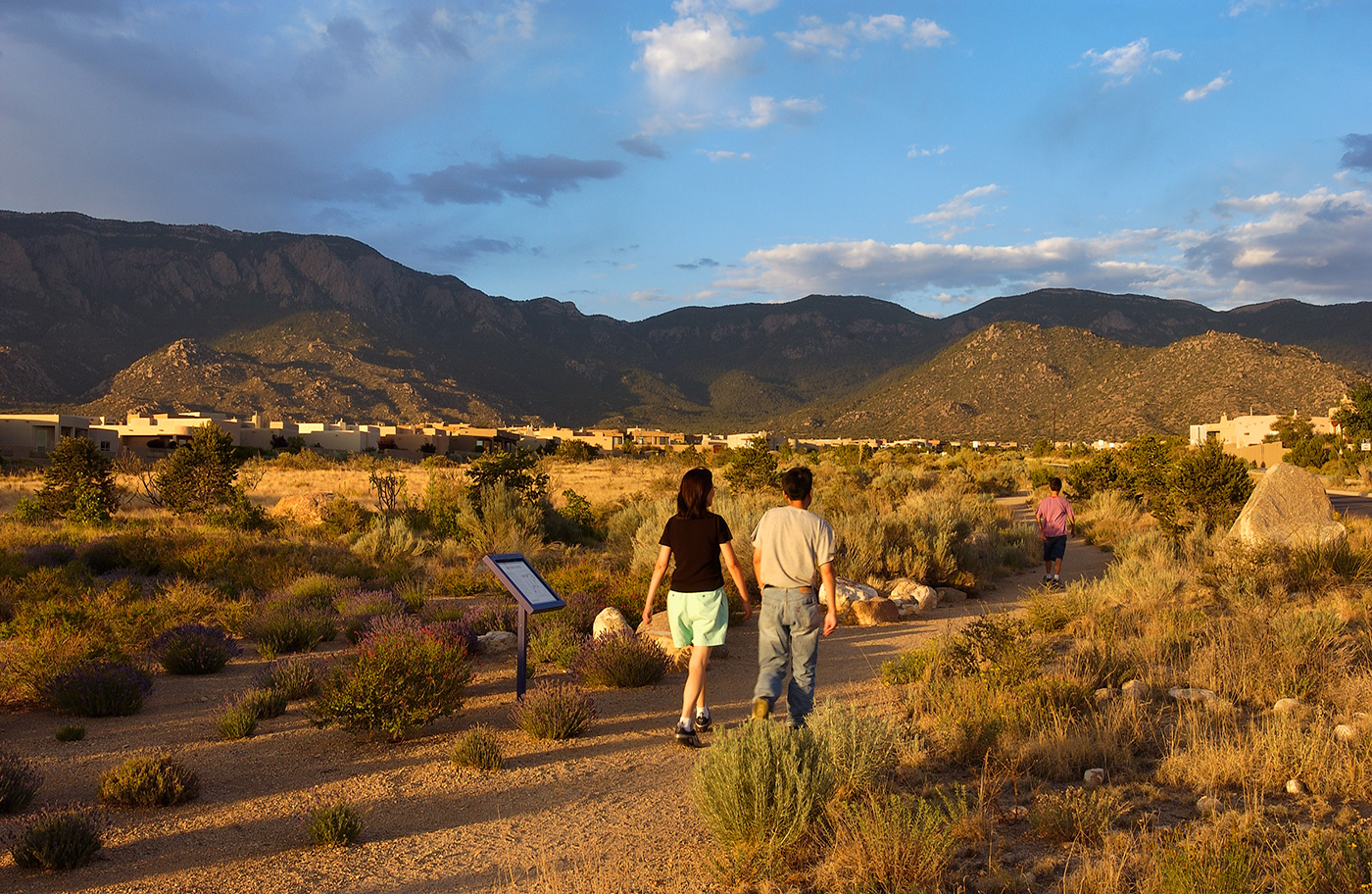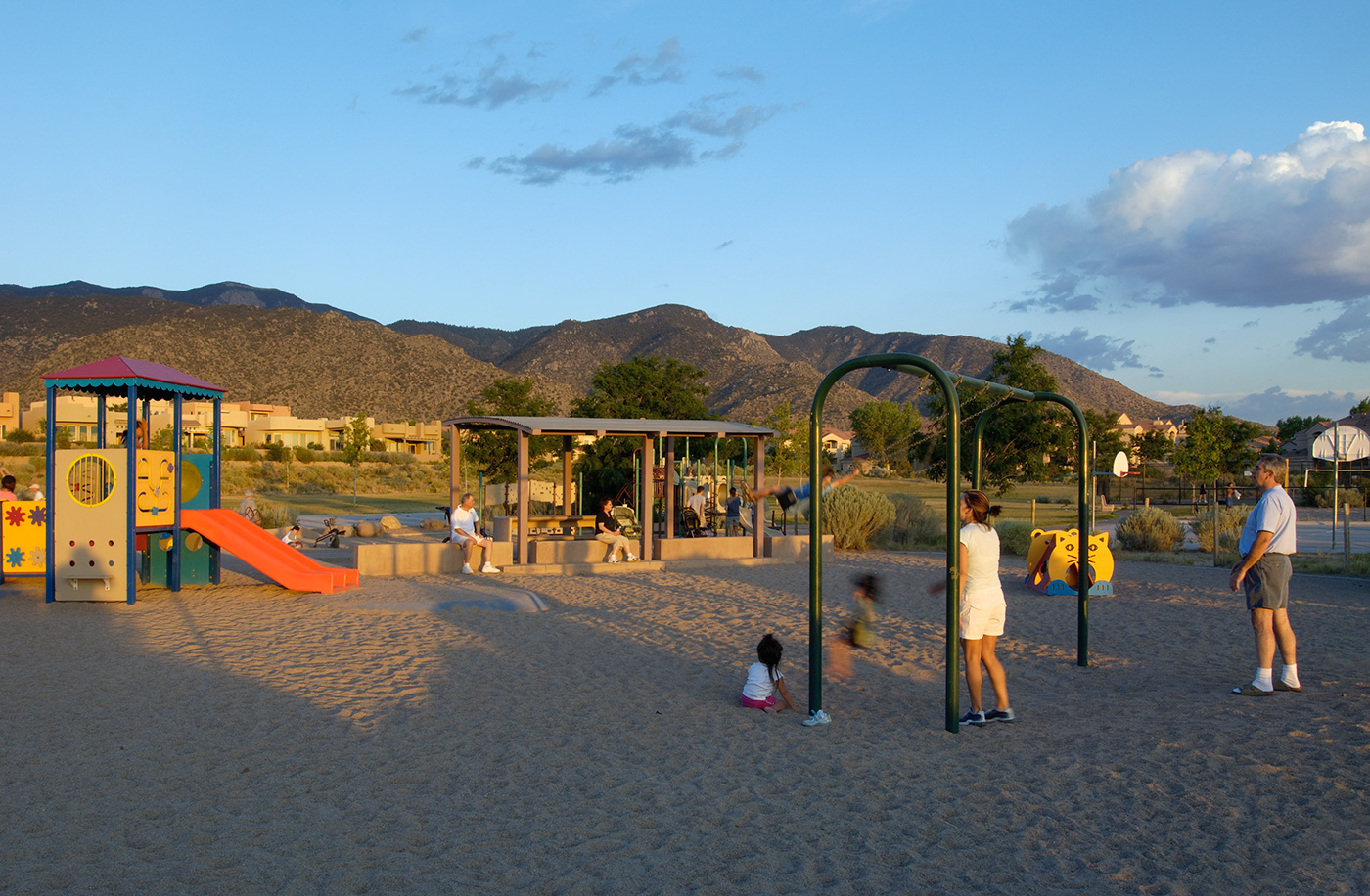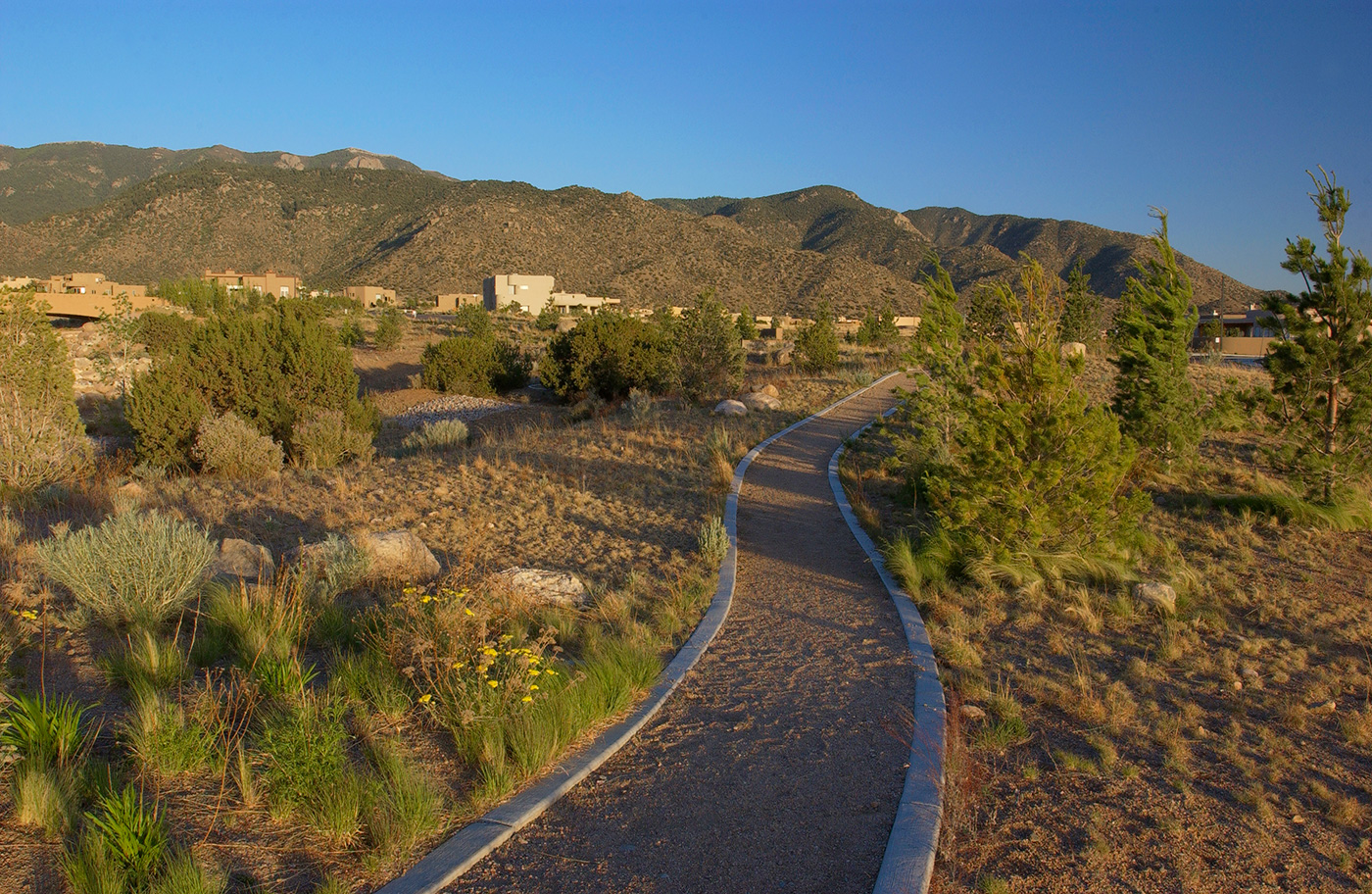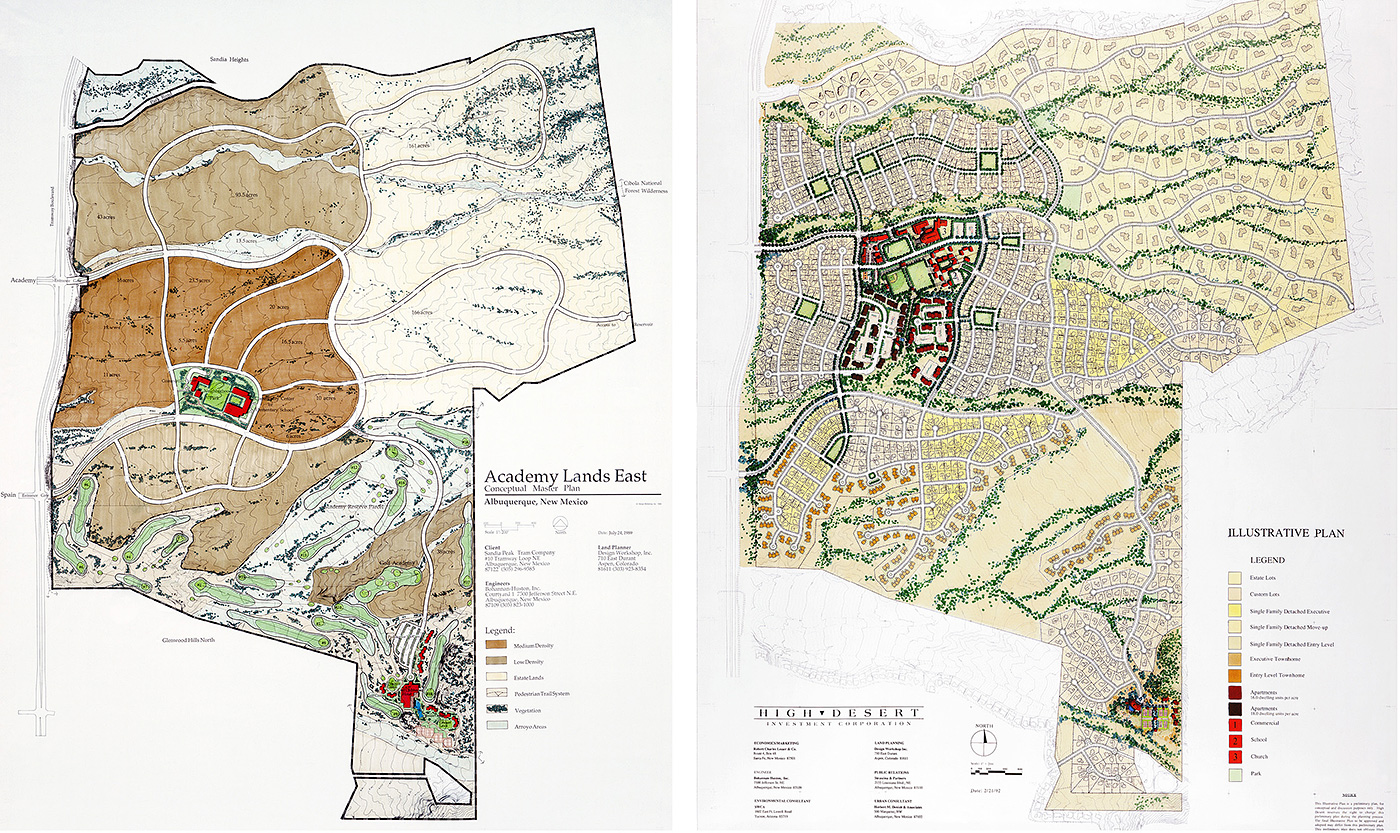 Collaborators
Bohannan Huston Inc., SWCA, Ali Baudoin